Cerri Project: in summary
Genius Project is a powerful project management software that delivers highly flexible and configurable functionality designed to meet the requirements of a wide array of project teams and types. Genius Project allows organizations to efficiently consolidate all of their project information delivering a 360 degree view of the resources, plans, budgets, earnings, and strategic alignment of all of the projects.
Genius Project enterprise project management software is highly flexible and configurable, allowing tailored feature sets for a wide array of project teams and project types. The solution goes beyond simple planning; it covers all phases of a project as well as the management of all the documents related to a project. Genius Project coordinates projects through logical and chronological segmentation. Genius Project's PPM capabilities, allow users to group actual and potential projects to define scores and compare them at the portfolio level. The project tracking software provides all the essential information to monitor projects: resources used, estimated and actual costs, deliverables, task progression, and much more. Genius Planner provides complete scheduling, task management and project planning functions in the form of a Gantt chart. It allows users to visually plan and modify projects, assign and link tasks, determine a timeline and estimate costs while managing resources. Genius Live ! is a social platform for collaboration around projects and help teams being more efficient.
Web-based project management software
Genius Project is one of the most comprehensive project management tools on the market. It is perfectly suited to small and medium-sized businesses, and particularly to service providers who charge for time spent on projects. This solution can also be easily adjusted to any type of business and team according to the method in place, like Agile Scrum.
Functionally speaking, the software includes the standard modules for planning, portfolios, time tracking, reporting, etc. Genius Project goes even further by integrating your budget, incoming requests for projects and a complete invoicing module. This means that you don't need to exit the platform in order to manage your customer relationship. It also allows you to offer customer support during and after project delivery.
Comprehensive and well-integrated project management
Genius Project is a comprehensive project management solution which can be adjusted to business processes in order to meet the needs of each company in terms of project management. Portfolio management, document management and social collaboration features to improve information sharing make Genius Project a software which is suited to all sectors of the industry. The software can be used online as Saas, hosted on-site or integrated to Lotus Notes.
Its benefits
Certifications:ISO 27001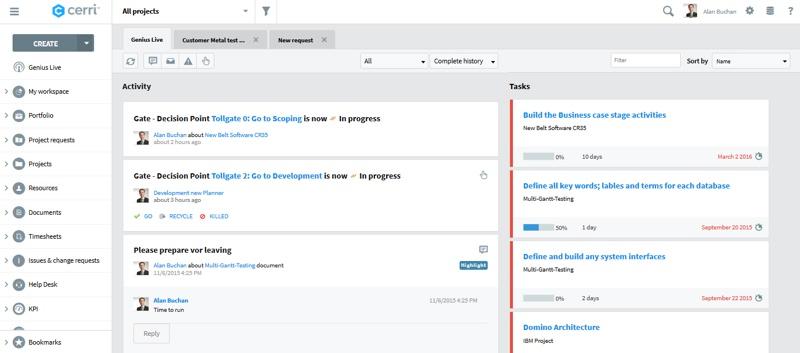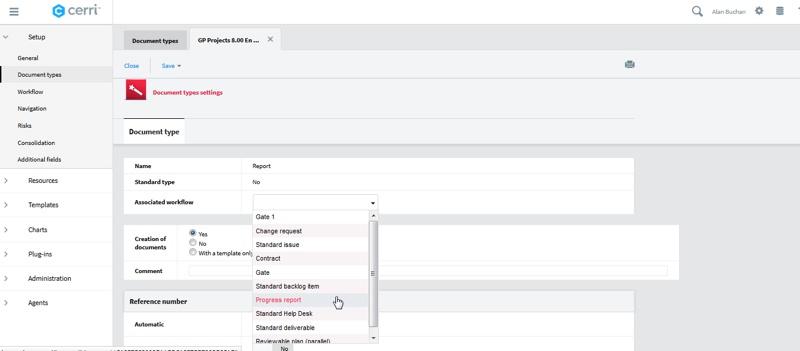 Cerri Project: its rates and features
Appvizer Community Reviews (0)
The reviews left on Appvizer are verified by our team to ensure the authenticity of their submitters.
No reviews, be the first to submit yours.