SuitePro-G is the ideal business solution to manage your projects in real time and which adapts to your needs!
What is SuitePro-G?
For over 10 years now, SuitePro-G has been IQar's project portfolio management software, Pure Project Player and software publisher.
SuitePro-G is a pragmatic, methodological, educational, affordable, and integrated tool.
SuitePro-G is available in two versions:
SuitePro-G Premium: enterprise project portfolio management solution designed for companies wishing to develop their maturity in project management.
SuitePro-G Freemium: "hybrid" solution intended for freelancers, associations, sports clubs and small businesses that wish to easily manage their projects with a scalable software.
SuitePro-G software's strenghts
The SuitePro-G solution brings together all the best practices in project management :
A configurable tool that transmits a common Project culture to all stakeholders.
A complete tool (Programs, Framing, Scoring, Kanban, Gantt chart, Complete Reporting, Project Health, Workload Plan, Budget, Risks, etc.)
Integrated KPIs aligned with your strategy!
Resource management in "pragmatic" mode, ability to visualize in real time the time spent "on the project" and "outside the project", the tasks left to be done and create timesheets.
A tool connected to your business tools with its "connectors by SuitePro-G" offer (Teams, Jira, Zoho, Trello, ...).
An innovative tool supported by its professional mobile application SuitePro-G POCKET and its voice assistant, MATT '.
The tangible benefits of using SuitePro-G?
Master the management of your projects, from the start of a project to its completion, including planning, execution and resources and costs control.
Mobilize all the stakeholders in your organization and unite on the governance process of your project portfolio.
Align your strategy and your project portfolio.
Move your project management in Microsoft Teams.
Free and independent trial of SuitePro-G.
With SuitePro-G SelfCare, you can test our PPM solution for free for 30 days. Request your access now on suiteprogdemo.com
To try SuitePro-G is to adopt it!
Editor: iQar
Strengths of SuitePro-G by IQar, PPM TOOL
Ready to deploy - Easy to use
Complete and innovative functional coverage
Connected to other applications
Certifications: GDPR
SuitePro-G by IQar, PPM TOOL demo and screenshots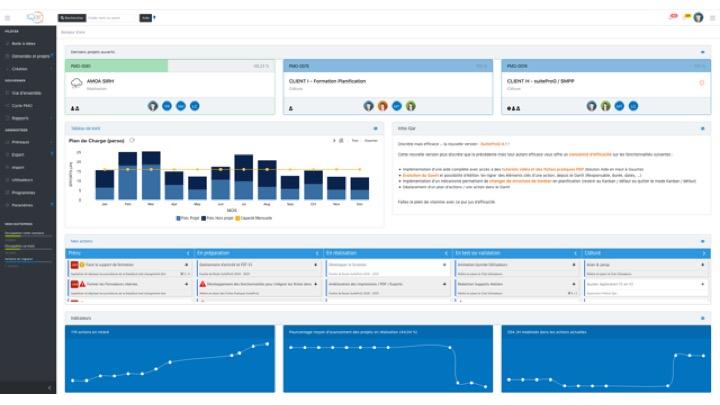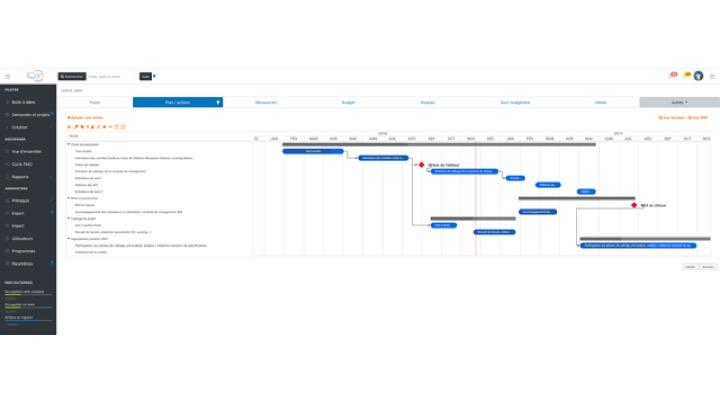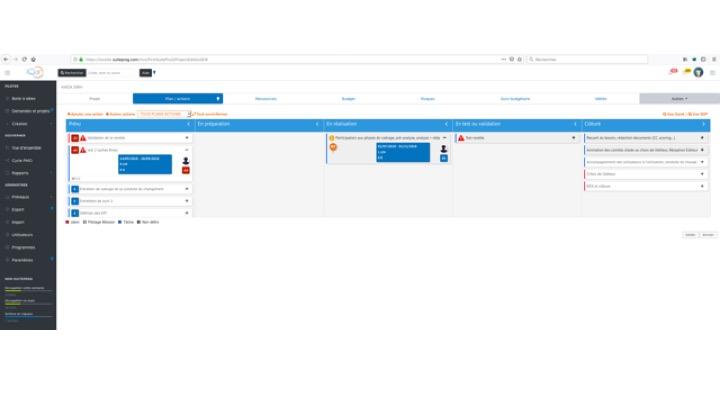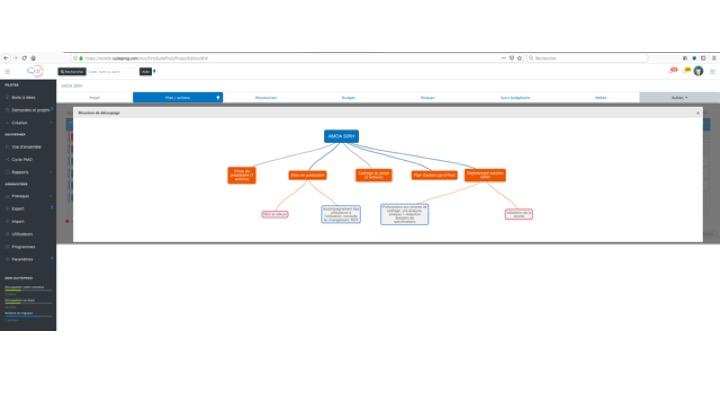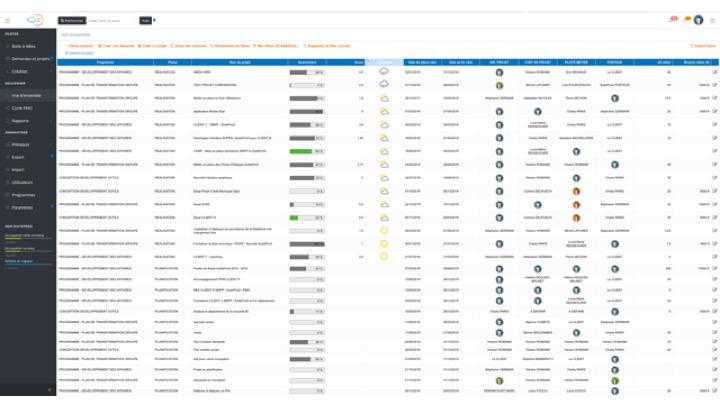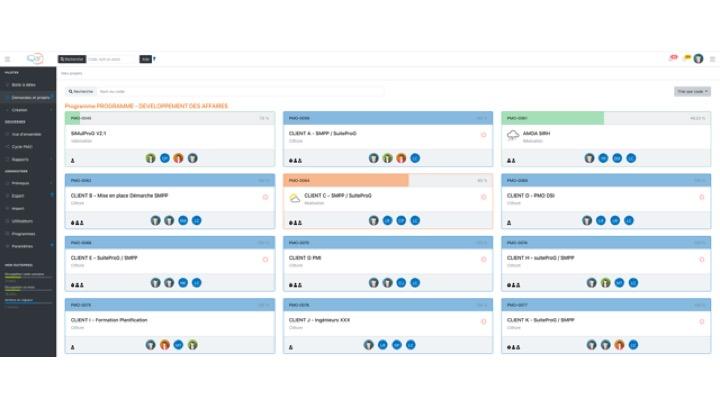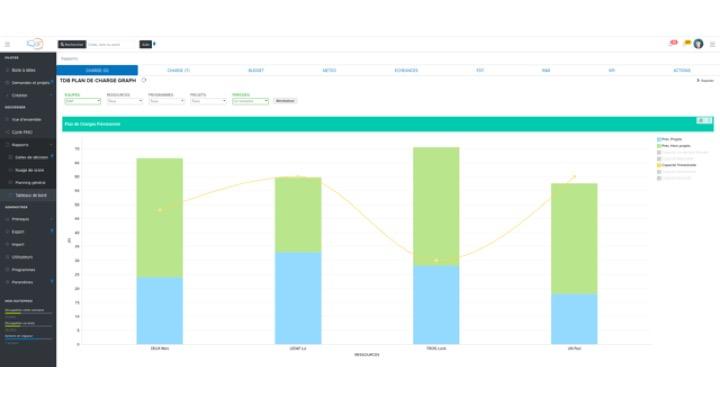 SuitePro-G by IQar, PPM TOOL customers