Adobe Workfront: in summary
Workfront is a project management software designed to improve internal collaboration between teams and managers.
With powerful resources, workflow, and project management tools, as well as a selection of customizable, built-in creative briefs and reports, Workfront helps businesses to plan, execute, track, and report their work.
What are the features of Workfront?
Workfront's list of features include:
Project management: Planning and executing projects in Workfront is easy and intuitive. Workfront provides a feature-rich interactive Gantt chart, comprehensive real-time reports, as well as customized dashboards and project views that give managers complete visibility throughout the project.
Task Management: Workfront workspace is designed for team members to help them understand, organize, and complete their tasks.
Resource management: Workfront allows managers to plan and maximize resources at their optimal capacity. Managers can see where their teams are over- or under-used and set up hypothetical scenarios around their resources to ensure that they maximize the efficiency of their teams.
Help Desk and Problem Tracking: Workfront's integrated Help Desk allows organizations to track all problems identified in projects from initiation to resolution. Managers can easily set up queues where help desk users can submit problems and receive automatic status updates.
Portfolio Management: With its Business Case Builder, Workfront's approach to robust portfolio management gives executives and managers all the tools they need to make the most of their company's resources.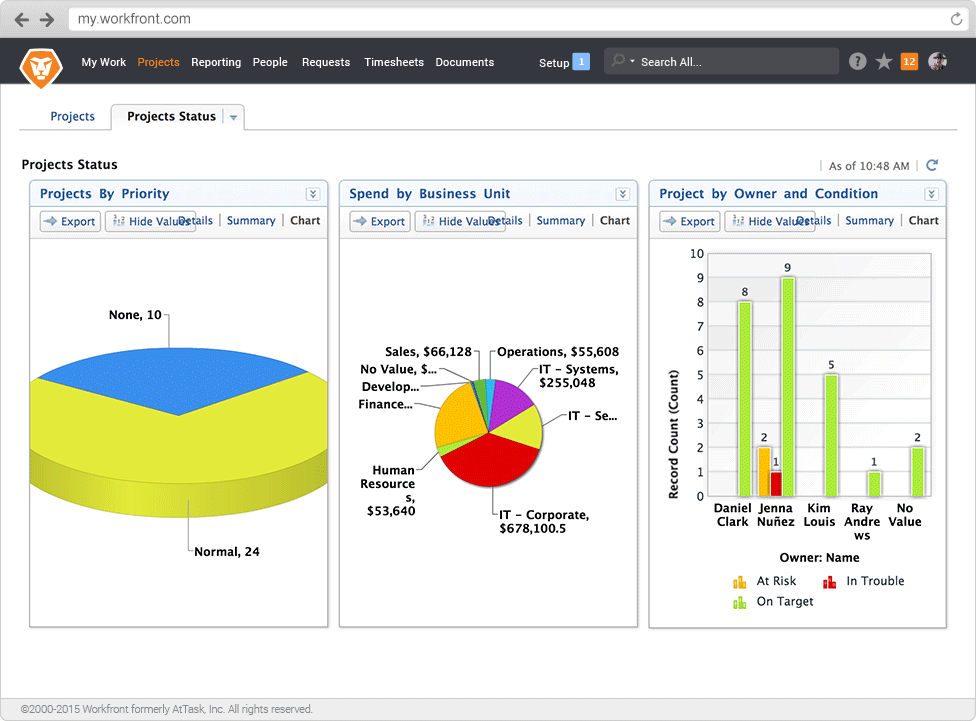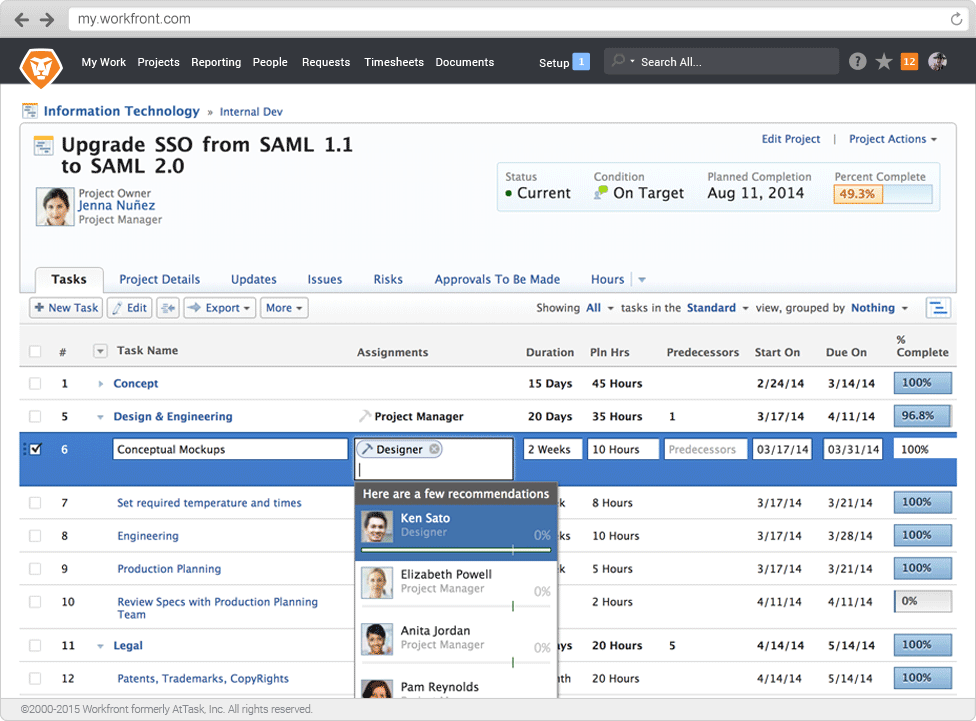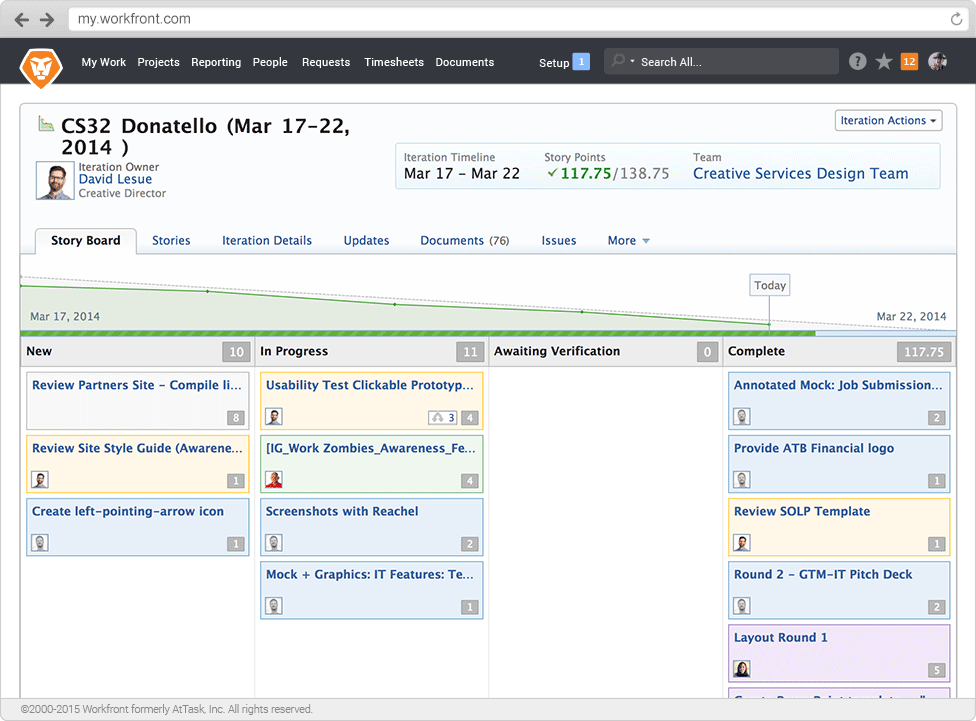 Adobe Workfront: its rates and features
Appvizer Community Reviews (0)
The reviews left on Appvizer are verified by our team to ensure the authenticity of their submitters.
No reviews, be the first to submit yours.