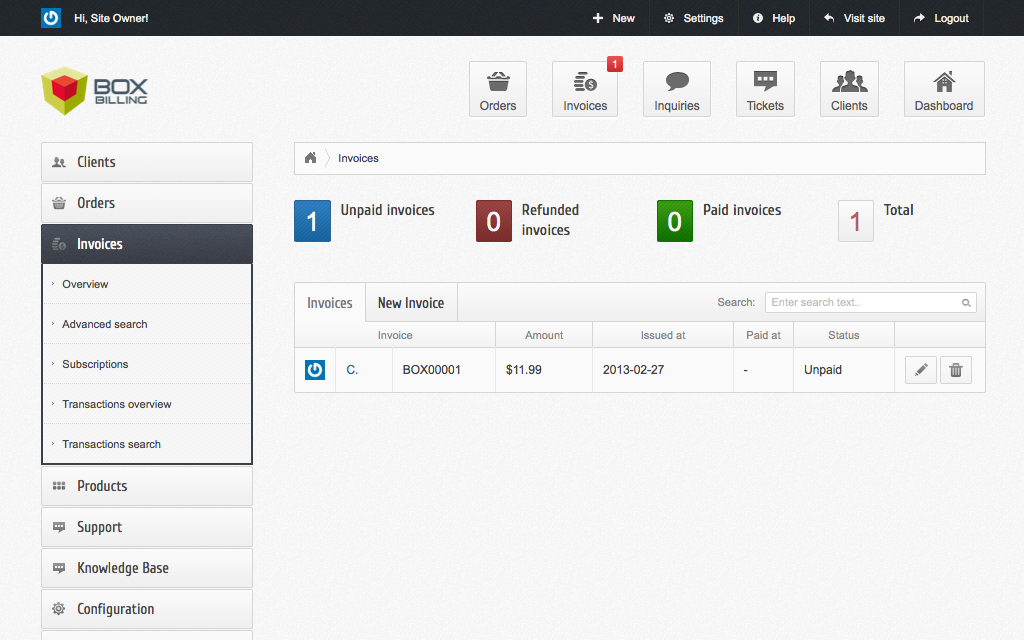 BoxBilling
Presentation of BoxBilling
BoxBilling is a free, open source invoice and client management software program, designed for small to medium sized businesses. Unlike many similar programs, BoxBilling has a ton of integrations, with big names like Paypal, AliPay, Interkassa, Webmoney, Plesk, Stripe and many more, that allow you to receive payment from virtually anybody. BoxBilling has an easy-to-use, simple and intuitive interface that allows you to do things like manage your client base, bill and invoice automatically, automatically create host accounts when payment is received, receive payment in multiple currencies. BoxBilling combines a host of features with the bonus of no cost, and the community of developers there to fix any problem or concern you have with the platform, you can even request a feature!
Advantages of BoxBilling
Free

Integrations

Customer Management
Prices and features of BoxBilling
Billing & Invoicing
Billing Approvals/Validation
Credit Card Payments and Direct Debits
+ 11 other features
Customer reviews about BoxBilling (0)
No reviews, be the first to submit yours.