Self-Service DASHBOARD
Presentation of Self-Service DASHBOARD
Create in minutes a beautiful responsive full web dashboard.
Self-Service DASHBOARD is:
A simple and intuitive interface:
Allowing you to create dashobards without any technical knowledge in just a few minutes.
Reponsive on any devices:
Access your dashboards where ever you are and on any types of devices, your dashboards are 100% responsive, and will work with all browsers.
Integrate your dashboards:
With a simple click you can integrate your dashboards directly to your Web Portal, ERP, etc.
Explore your data:
With OData you can explore your data regardless of the number of lines. In addition, you can use the "drill down" to access the detailsof the information.
100% Secure
Unlike the competition we do not have access to your data or your credentials because your dashboard is directly connected to your data sources without passing through our server.
Data sources:
One drive (CSV)
Google Drive (Spread sheet)
OData Protocol: Use Self-Service DATA or another solution to work with URLs such as OData, Google or REST, which allow you to access all the data of your database (My SQL, SQL Server, Oracle, SAP HANNA, iSeries, etc.) , ERP (SAP, INFOR, SAGE, etc.), etc.
Start now: http://self-service-dashboard.com/app/
Microsoft Partners Silver Business Intelligence
Google Partner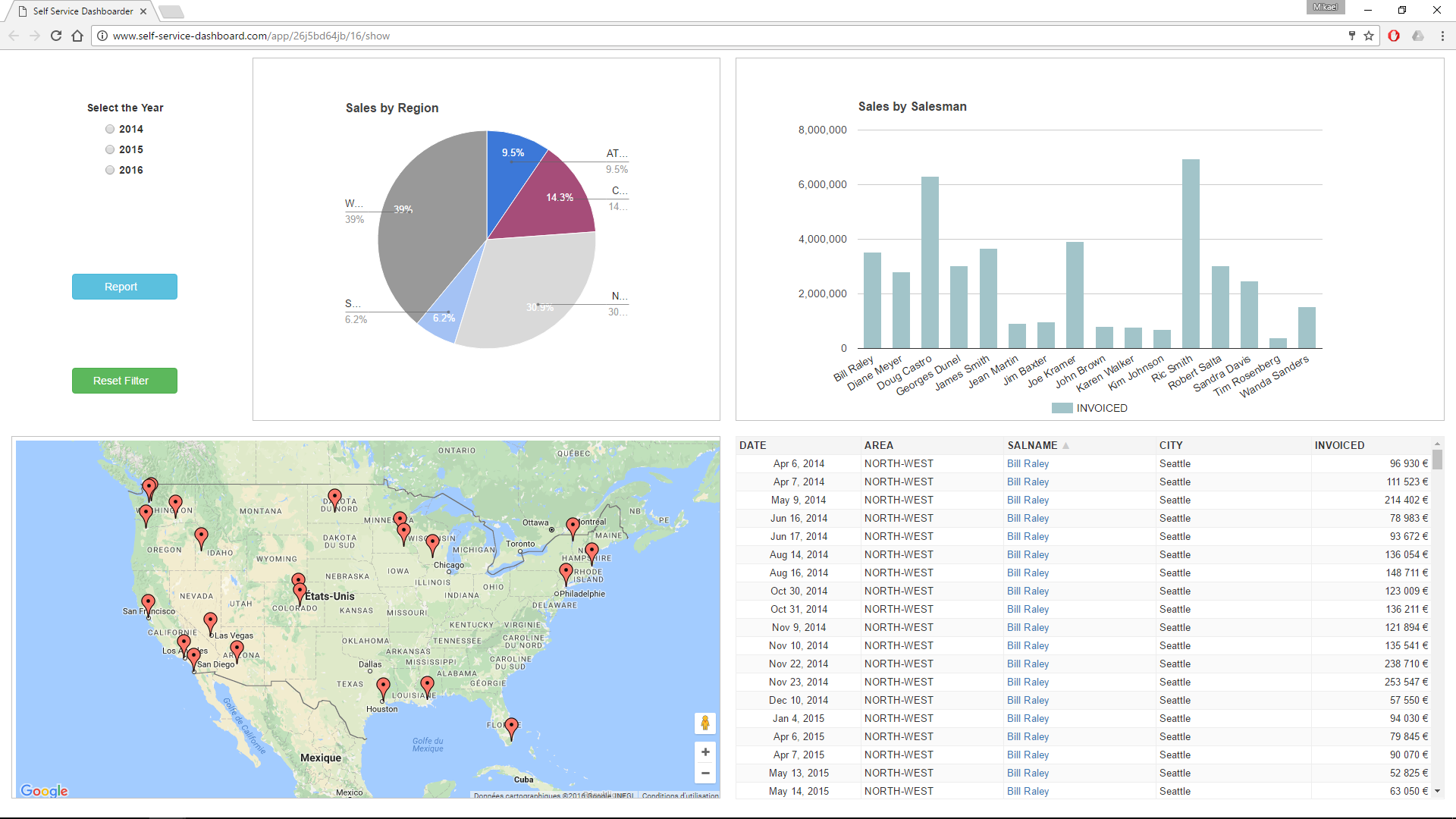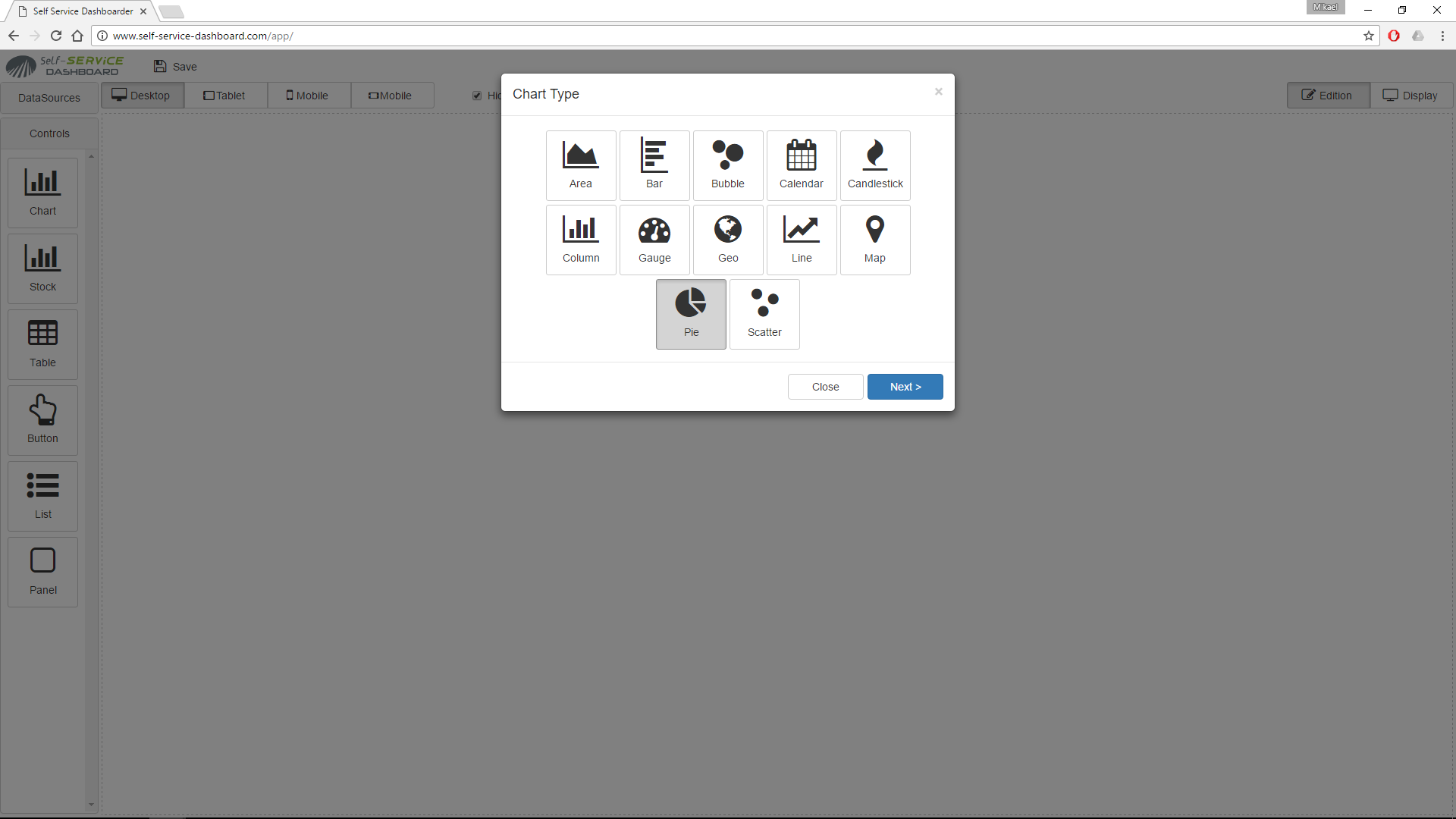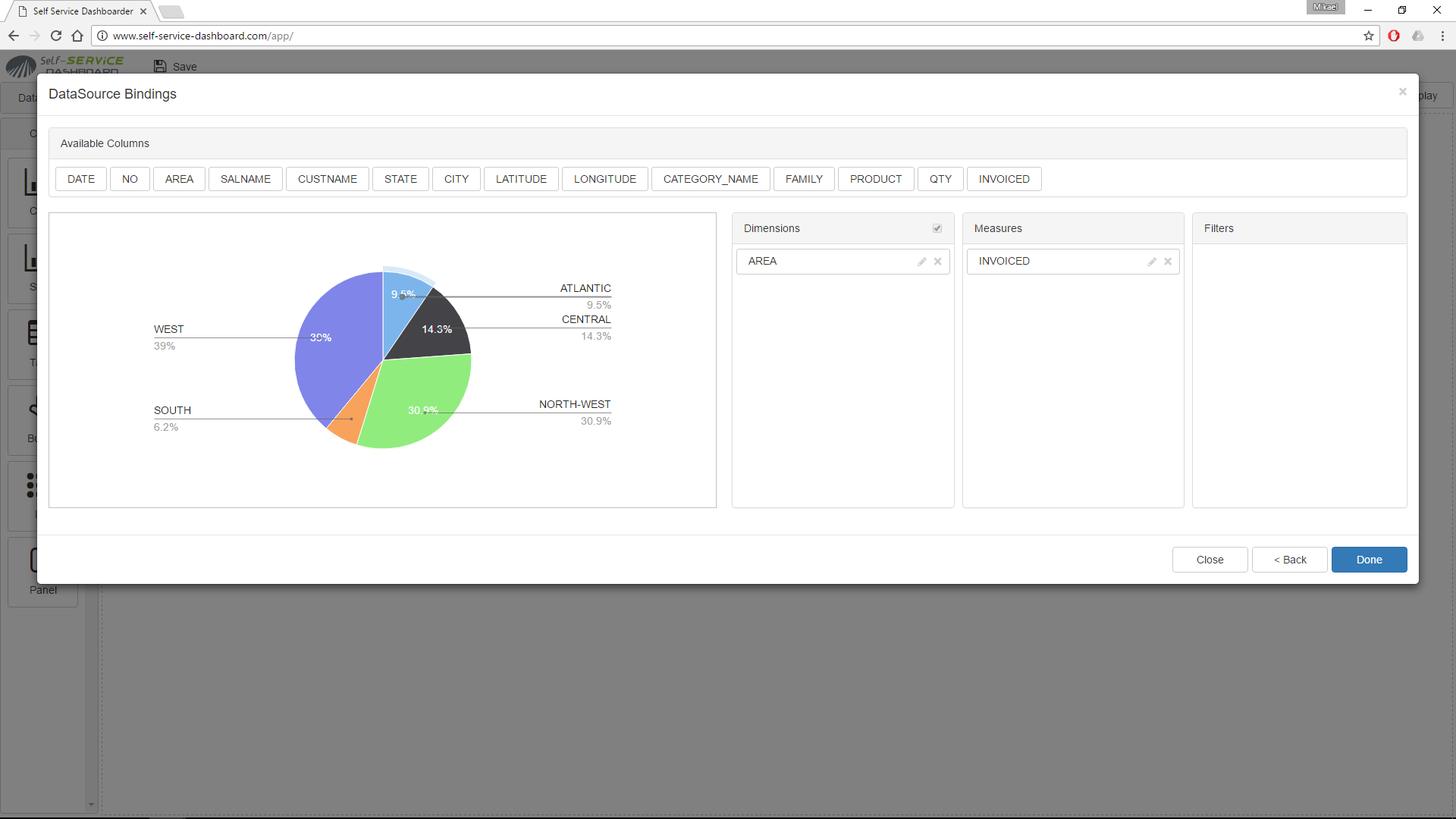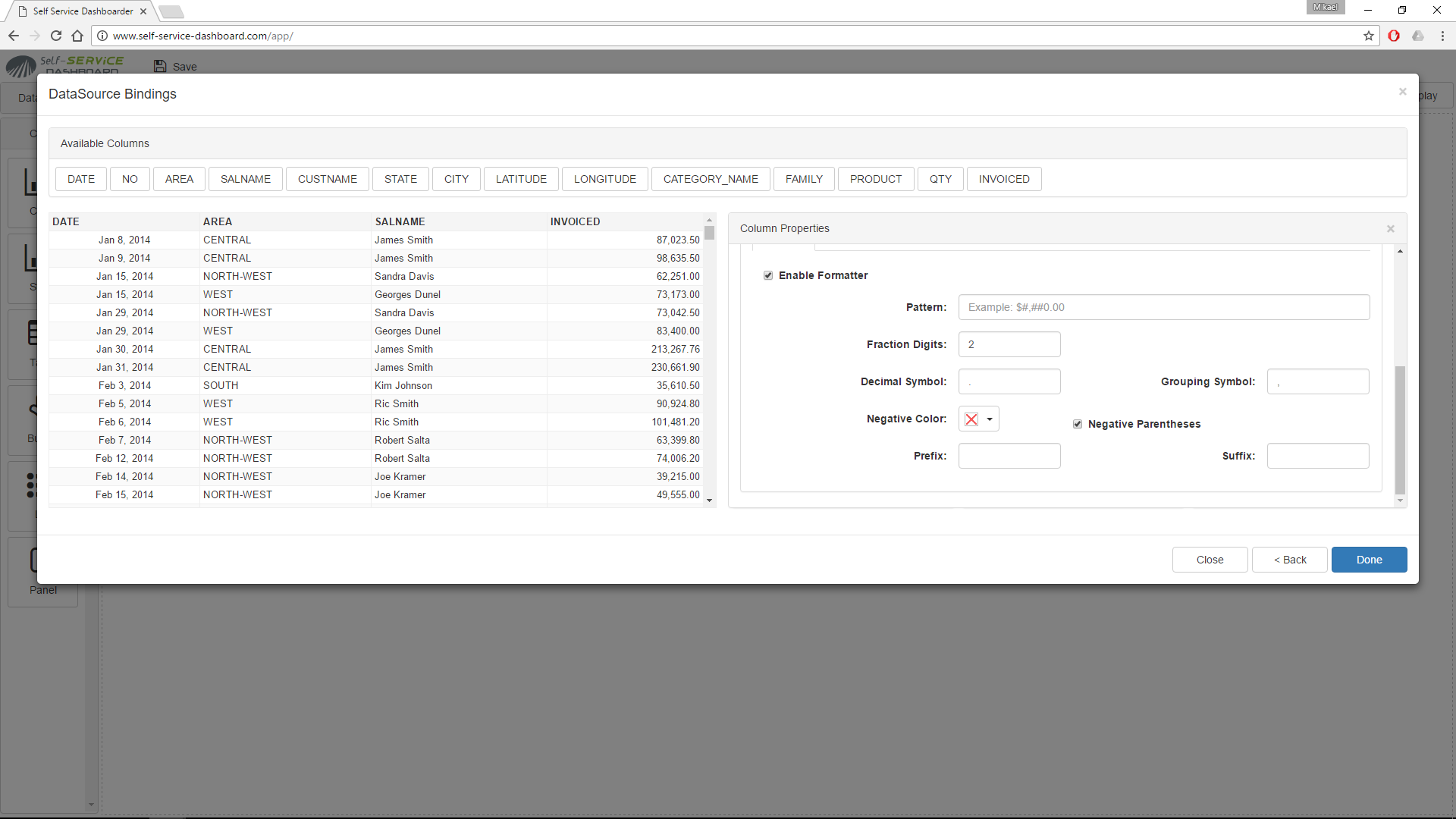 Prices and features of Self-Service DASHBOARD
Analytics
Connection to Live Data Sources
+ 1 other features
Customer reviews about Self-Service DASHBOARD (0)
No reviews, be the first to submit yours.