Atolia
Presentation of Atolia
Communicate, collaborate and complete your projects faster with your remote teams through an all-in-one workspace.
Amazing teamwork in a single place 👌
Atolia is the all-in-one workspace for teams. Communicate with people, Organize Projects and Share Knowledge.
Communicate easily with everyone 💬
Create groups for every subjects you're involved in (Accountability, Legal, Marketing, Customer support, Sales, Product Launch, …). Use instant messaging or video calls to discuss with your colleagues. Invite your customers or partners to collaborate directly on Atolia in a shared workspace.
Complete your Projects faster ✅
Complete your projects faster by collaborating on projects boards (Kanban). List all your tasks and assign them to your teams. Check progress in realtime and have an eye on your deadlines thanks to shared calendars.
Share Knowledge and never lose it 🧠
Share and co-edit documents simultaneously. Save and organize your important documents in secured and shared folders. Share important and long-term information on Knowledge Pages that anyone can find easily.
Forget about endless meetings and email discussions, try one-place collaboration ☝
Email inboxes are full of endless discussions and important information get lost in these emails… It is too much asynchronous to collaborate smoothly.
With remote work, calendars have got filled with unnecessary meetings and we are overwhelmed by notifications…. It is too much synchronous to collaborate calmly.
With Atolia, bring async and sync collaboration onto one workspace.
Send messages that can be read later, Participate to efficient meetings, Organize information, Share and co-edit documents, Plan tasks, Manage your notifications.
Thence, everyone can work on his own, in complete peace of mind, when he wants to.
Advantages of Atolia
All-in-one. Forget Slack, Trello, Zoom and Dropbox

Friendly Customer Service :-)

Data hosted in France (by Outscale)

Certifications:GDPR, UGAP by SCC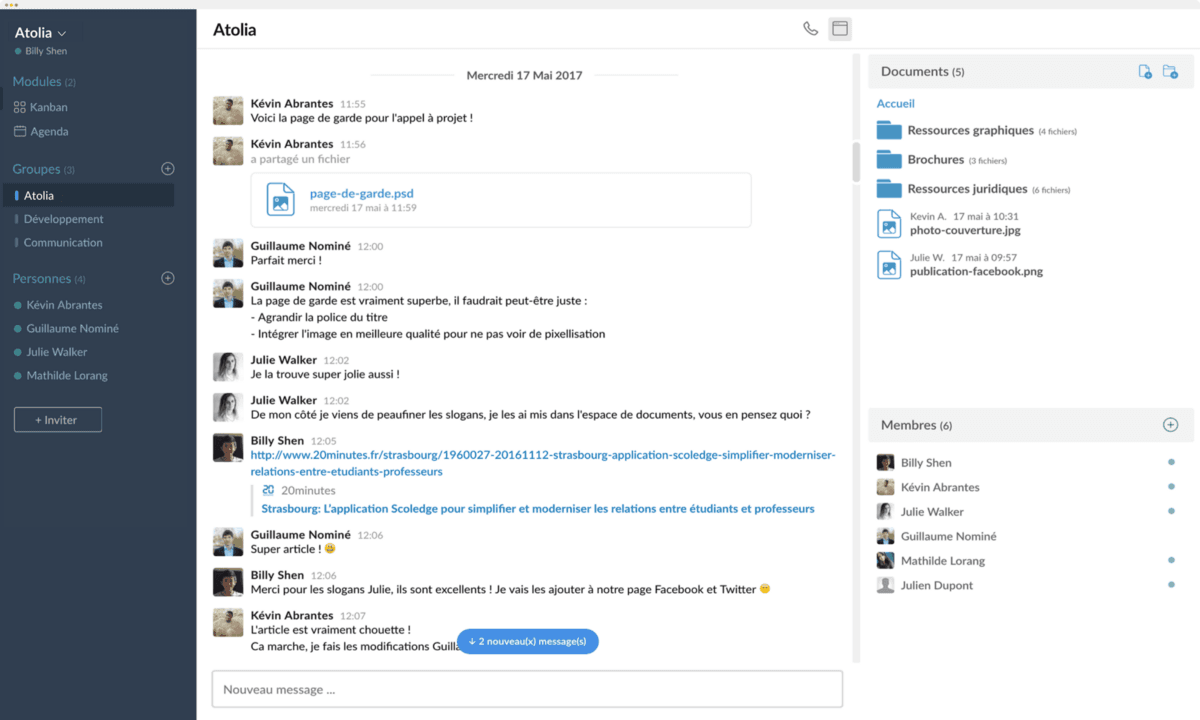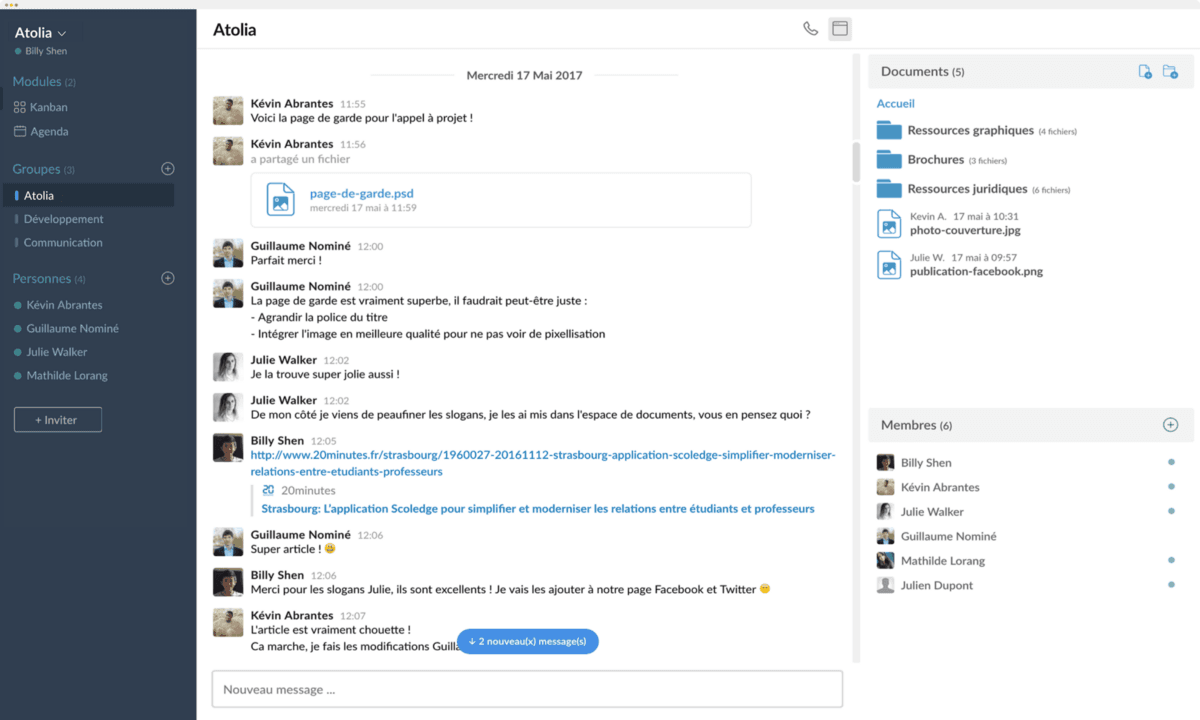 Prices and features of Atolia
Collaboration
Content Publishing & Sharing
+ 65 other features
Collaboration
Content Publishing & Sharing
+ 65 other features
Collaboration
Content Publishing & Sharing
+ 65 other features
Customer reviews about Atolia (0)
No reviews, be the first to submit yours.