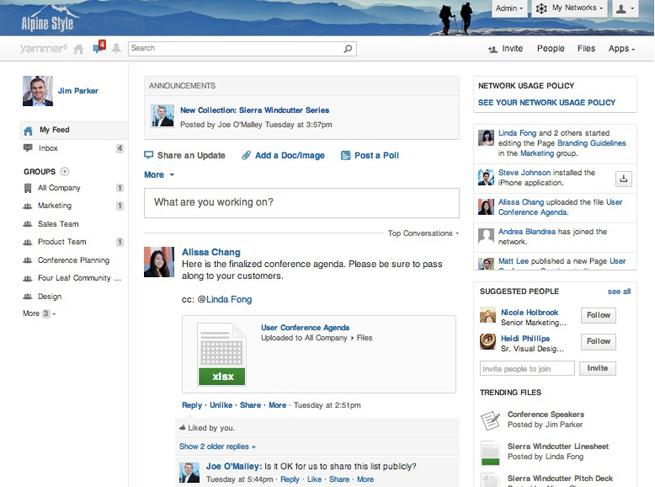 Yammer
Presentation of Yammer
Yammer is a popular enterprise social network (ESN) used by 500.000 businesses around the world.
Why should you choose Yammer?
Yammer offers all the classic social interaction features such as posts, comments, instant chats and offline messages. This ESN can be used independently for knowledge management in order to generate synergistic effects within your company. It can also be used daily as part of your Microsoft Office 365 suite.
The software can be perfectly integrated with SharePoint, Video Portal and Skype, allowing you to build value from the daily use of these tools. Thanks to its search engine, Yammer also helps you to detect skills that may be needed for your projects.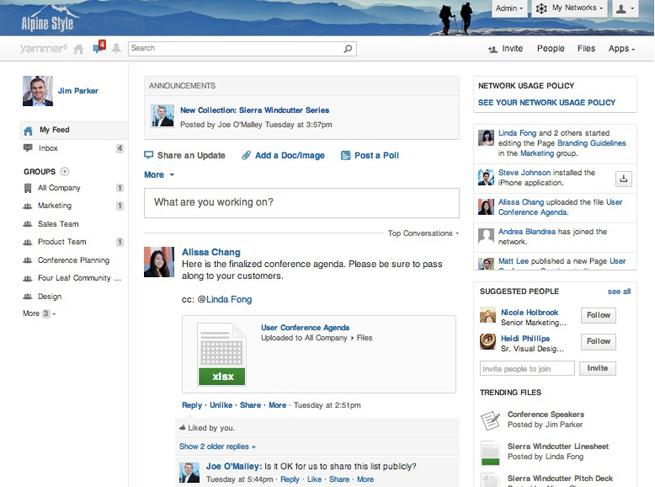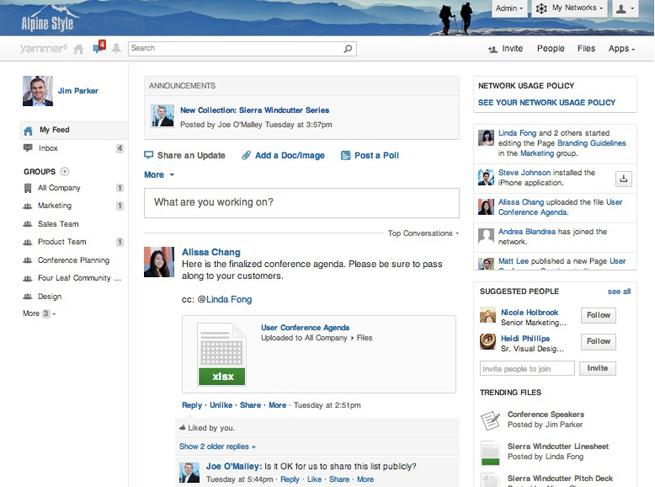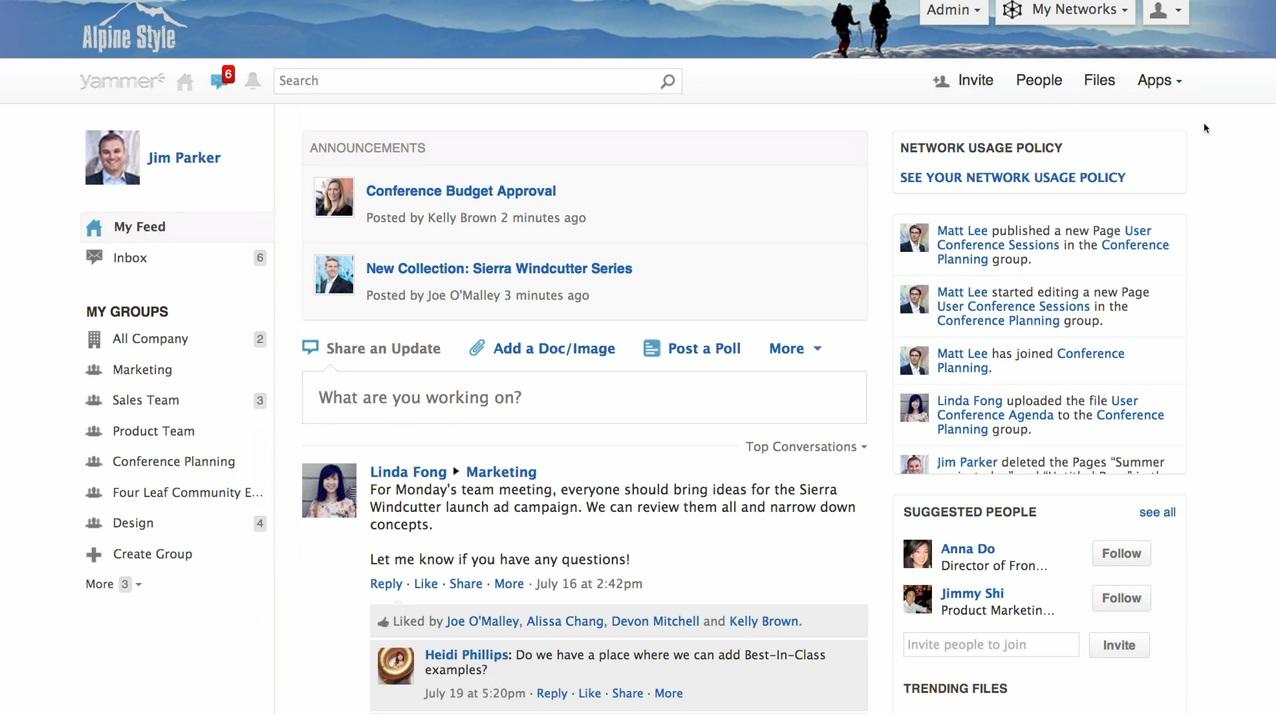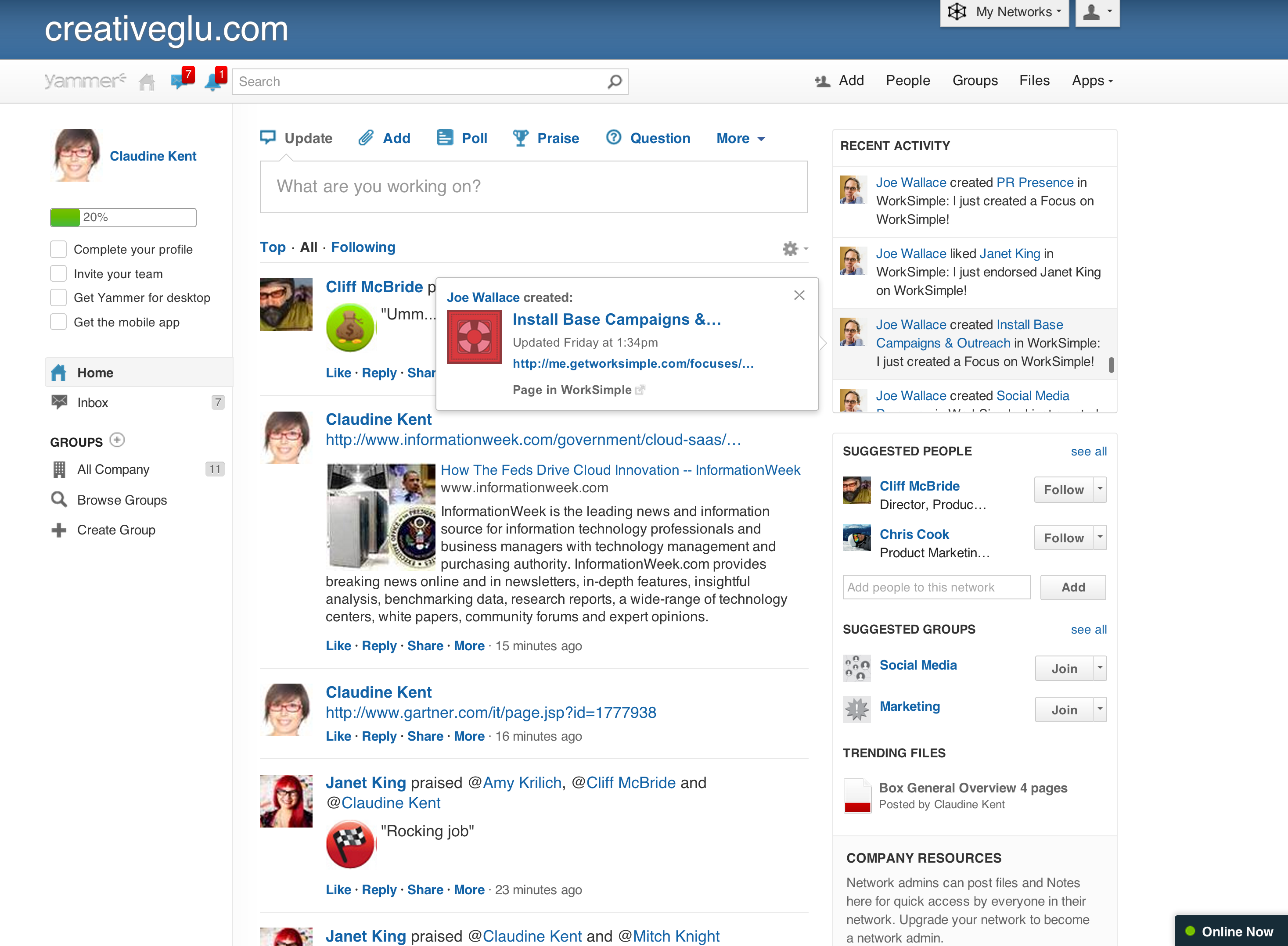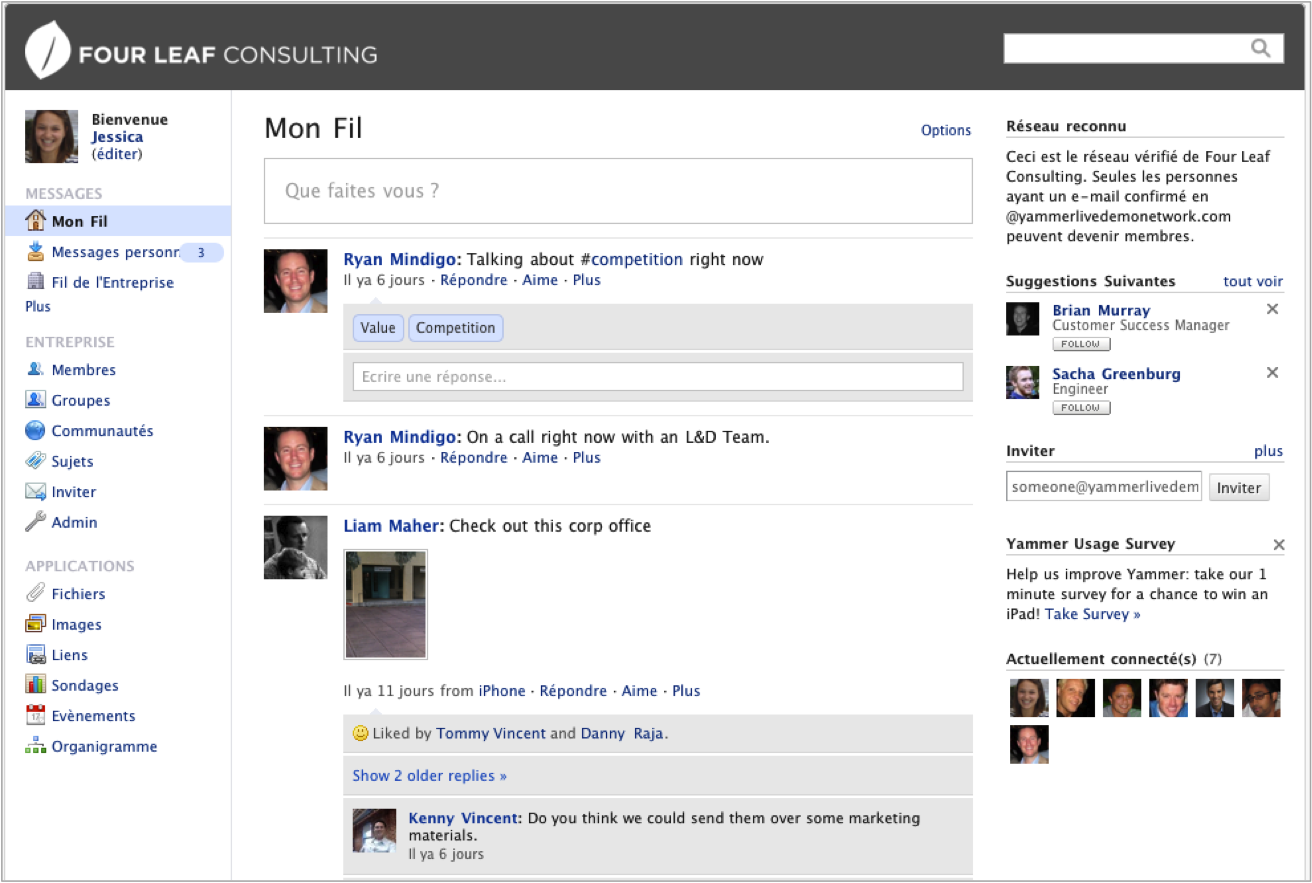 Prices and features of Yammer
Collaboration
Content Publishing & Sharing
+ 4 other features
Customer reviews about Yammer (0)
No reviews, be the first to submit yours.