What is Front App?
Front App is an application that allows you to better manage all your company's e-mails in order to avoid message overload. It is possible to create shared inboxes in which addresses such as "Contact@" or "team@" are managed in the best possible way.
The solution allows for optimised collaboration with work teams. Internal discussions will be simplified and become more efficient. Indeed, it is possible to comment on the actions of these employees by mentioning them. In addition, automation systems are present and will allow the company to save precious time. Front App allows you to automatically reply by e-mail to a standard message template.
Features of Front App
Alerts / Escalation,
Macros/Templated Responses,
Multi-Channel Communication,
Service Level Agreement (SLA) Management,
Brainstorming,
Real-Time Editing,
Issue Tracking,
Quality Assurance Management,
Collaboration Tools,
Chatbot,
Analytics,
Response Management.
Editor: Front
Front App demo and screenshots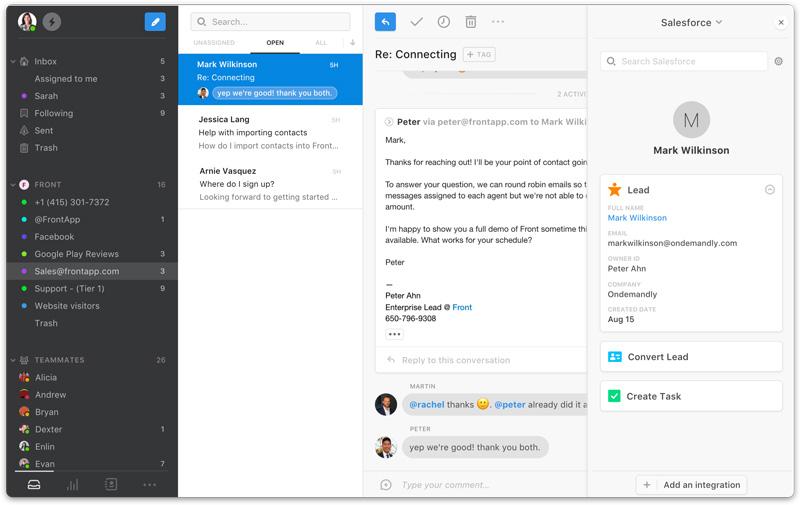 Front App customers
No customer reference