NUACOM: in summary
NUACOM is a modern telephony solution for businesses that need a reliable and fully scalable business phone system.
First-Class Features to Optimize Your Customer Support, Communication, and Productivity
NUACOM Cloud Phone System enables sales and support teams to make calls directly from a computer, our Softphone application, or smartphone. Beyond this, NUACOM provides first-rate telephony features, such as:
Automated Call Recording and instant access to all of your call logs.
An IVR menu and time management tools (opening hours) which are customizable within your User Portal.
Complete mobility so you can make and receive calls from anywhere, at any time, with a simple Internet connection.
Use Call Notes to keep track of valuable information during your calls.
Automated Caller ID so you can boost your connection ratio with a local presence ID.
Call Tags to easily classify the type of call in your logs.
Real-time stats displayed on your live calls Wallboard and Monitoring services.
Advanced call analytics, custom reports and more.
Integrate Your Favorite Business Apps with NUACOM
Integrated phone and CRM systems allow users to effectively manage every stage of the sales engagement cycle. With NUACOM, you can access key integration benefits, such as:
combine all your business apps,
consolidate your communication channels,
streamline engagement with leads and customers in one place,
help your agents keep track of live chat requests and open support tickets,
manage all of your email campaigns,
connect your calls to one of our native integrations and more.
Why You Should Stop Using a Traditional Phone System and Switch to Cloud Telephony?
Traditional phone systems usually require additional software, maintenance, and support. They can also create additional charges for line rentals and are built upon dated technology that is not compatible with data-driven devices and Internet-based services. With NUACOM Cloud Phone System, you only need an Internet connection to manage your business communication. Other benefits include:
access to low call rates
free national calls
local or international phone numbers
a virtual Call Center
call transfer to different departments and locations
an IVR menu to manage your call flows
If your team uses phones as a daily part of their communication, then you should switch to a phone system that will help your business survive in today's fast-paced competitive marketplace. Start your free trial now and discover if NUACOM is the right fit for your business.
Its benefits
High-Definition Call Quality
Unlimited concurrent calls
24/7 Customer Support
Certifications:PCI-DSS, ISO 27001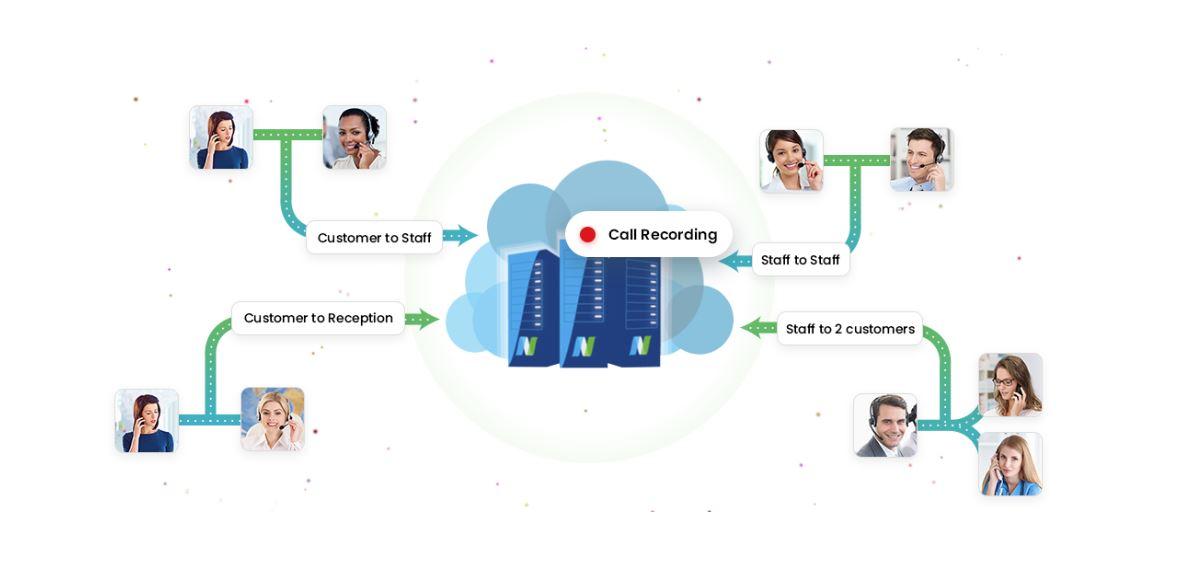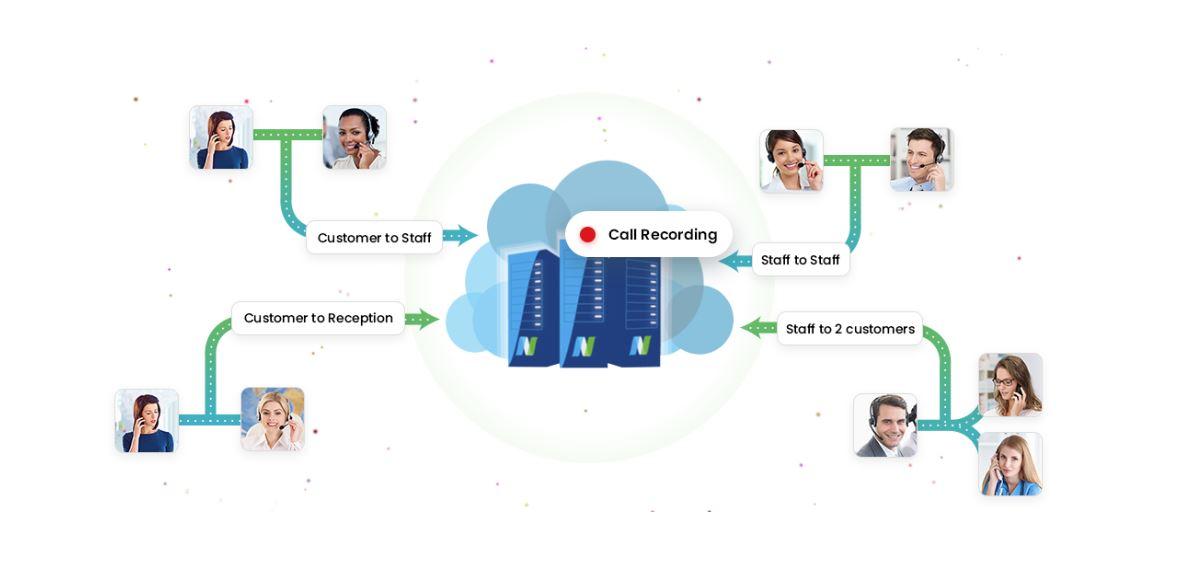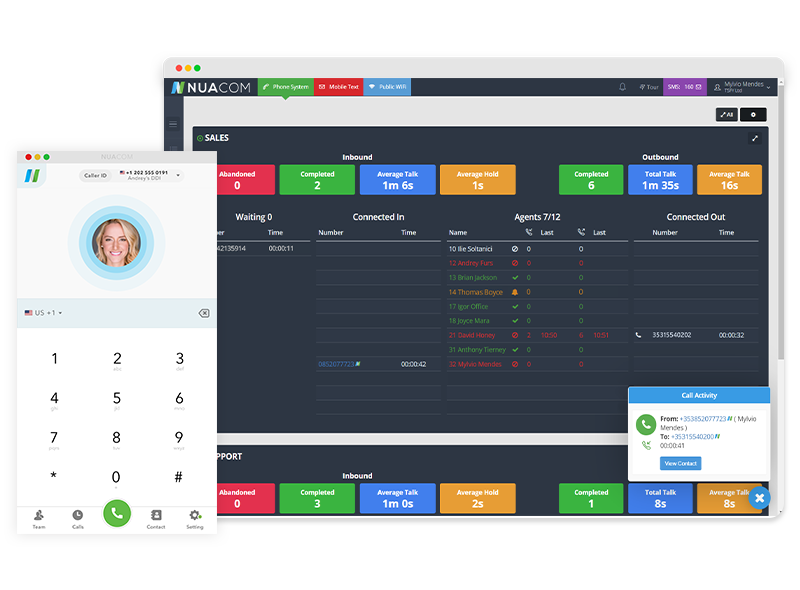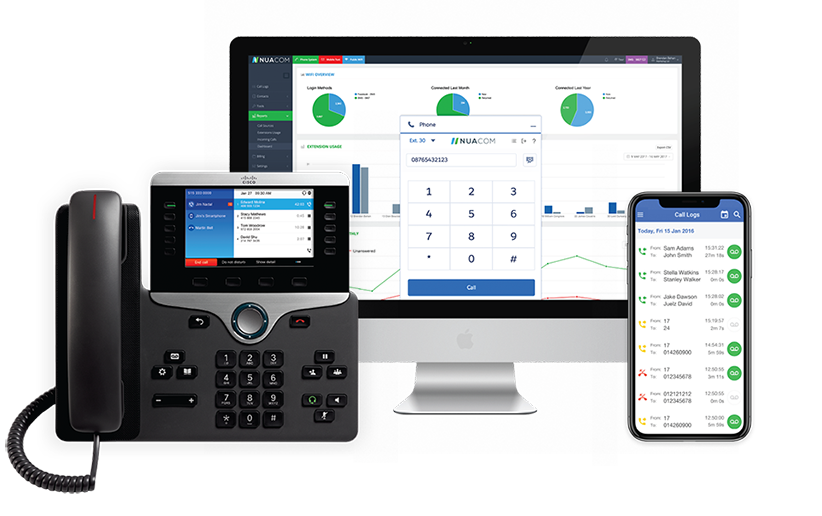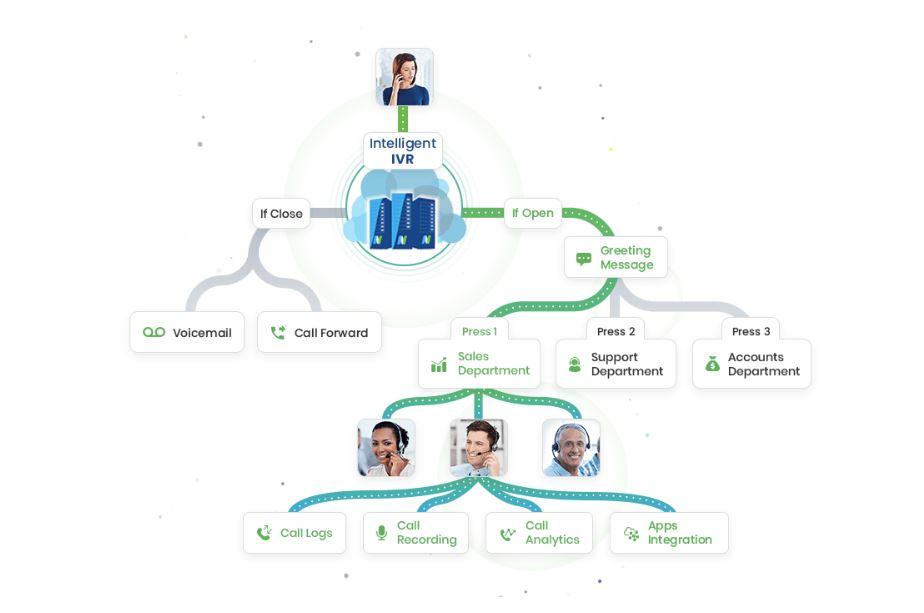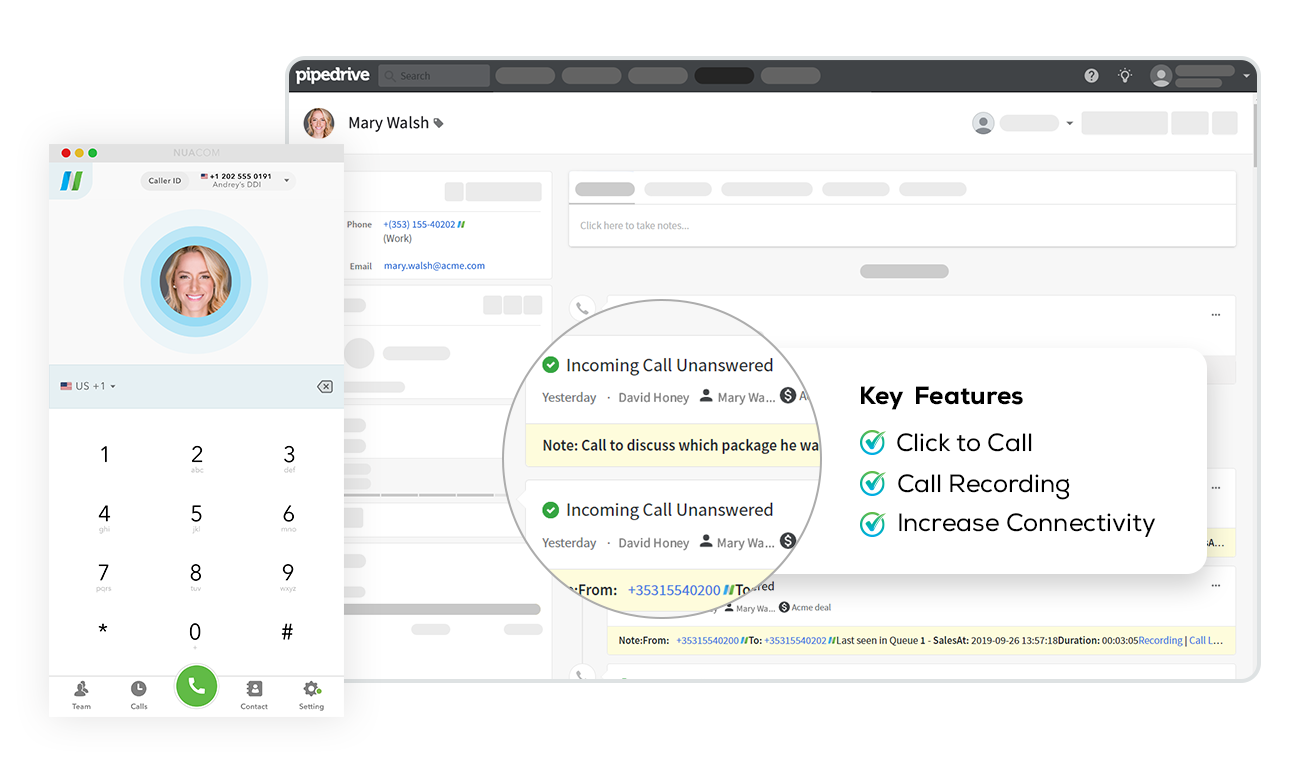 NUACOM: its rates and features
| | | | |
| --- | --- | --- | --- |
| | | | |
| | | | |
| Connection to Live Data Sources | Connection to Live Data Sources | Connection to Live Data Sources | Connection to Live Data Sources |
| | | | |
| | | | |
| | | | |
| | | | |
| Shared Dashboards and Reports | Shared Dashboards and Reports | Shared Dashboards and Reports | Shared Dashboards and Reports |
| | | | |
Appvizer Community Reviews (0)
The reviews left on Appvizer are verified by our team to ensure the authenticity of their submitters.
No reviews, be the first to submit yours.