Procore
Presentation of Procore
Delivering a high-quality and safe project is priority one. Procore Quality Performance Management makes it easier than ever before to create functional quality performance plans and follow them throughout the project lifecycle. Your entire project team can visualize all issues with a project from the most current set of drawings.
Improve your productivity with Procore
Pricing quotes for Procore are available upon request. The average rating, given by people who have used this software, is 4.5/5. Procore was originally created in the United States by Procore Technologies. Among our Management and Punch List SaaS, Procore is one of the most popular.
What is Procore software used for?
Support for Management and Punch List software is no longer a concern. There is no need to manage storage, since all the information in your software is collected via Procore Technologies. A particularly secure solution!
Thanks to its numerous functionalities such as a mobile application, notes and project planning, Procore is highly praised. No matter what your work environment is, Procore can be used, thanks to the software as a service or SaaS model that works directly through the web.
Procore isn't our only software for Construction Management: the others are visible via the "Compare" section.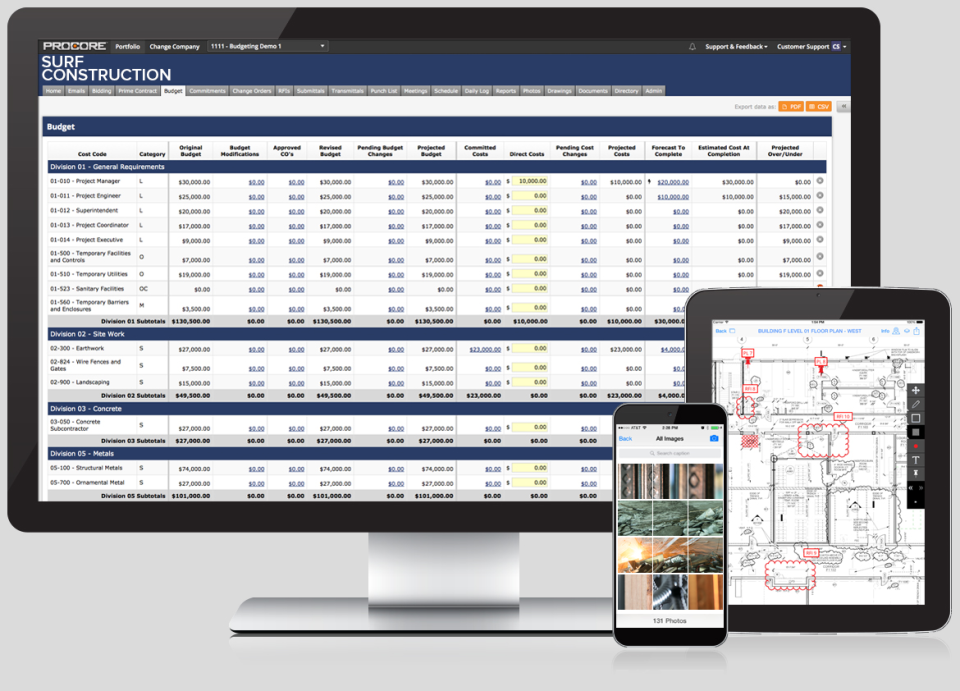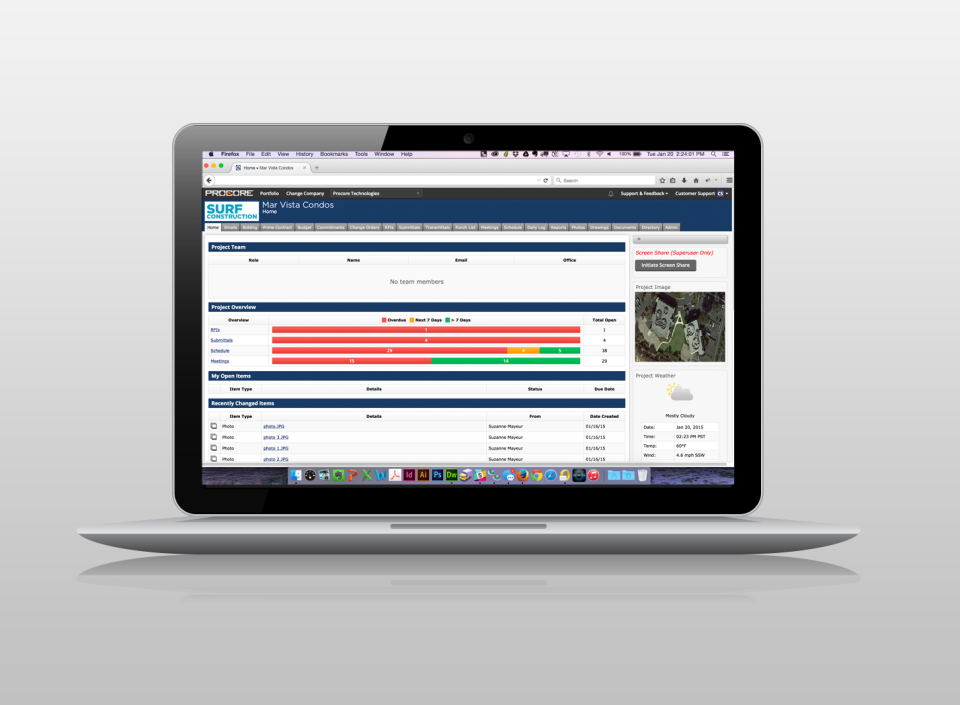 Prices and features of Procore
Security & Confidentiality
Secure Sockets Layer (SSL)
Customer reviews about Procore (0)
No reviews, be the first to submit yours.