Grasshopper: in summary
What is Grasshopper?
We can all agree that nowadays communication is one of the most important factor for a company to work properly. How to manage your calls? How to ease the internal and external communication? Well, do not worry anymore because Grasshopper is here for you!
Grasshopper works like any other virtual phone system. You do not need to have hardware or special tools to make it work. Thanks to a desktop and mobile app you will be able to communicate, share and call whenever and wherever you want.
What are Grasshopper features?
This might be a good question so here is a list of some tools available through Grasshopper.
Local and vanity numbers available allowing you to work the way you want to
Create customized business greeting to direct and redirect customers
Voicemail transcription: Grasshopper will convert your voicemails, so you can have access to it on whatever device you want.
Call forwarding: allowing you to answer calls wherever and whenever you are.
Are you a startup or a small business? Well, Grasshopper might interest you!
Its benefits
7 day free trial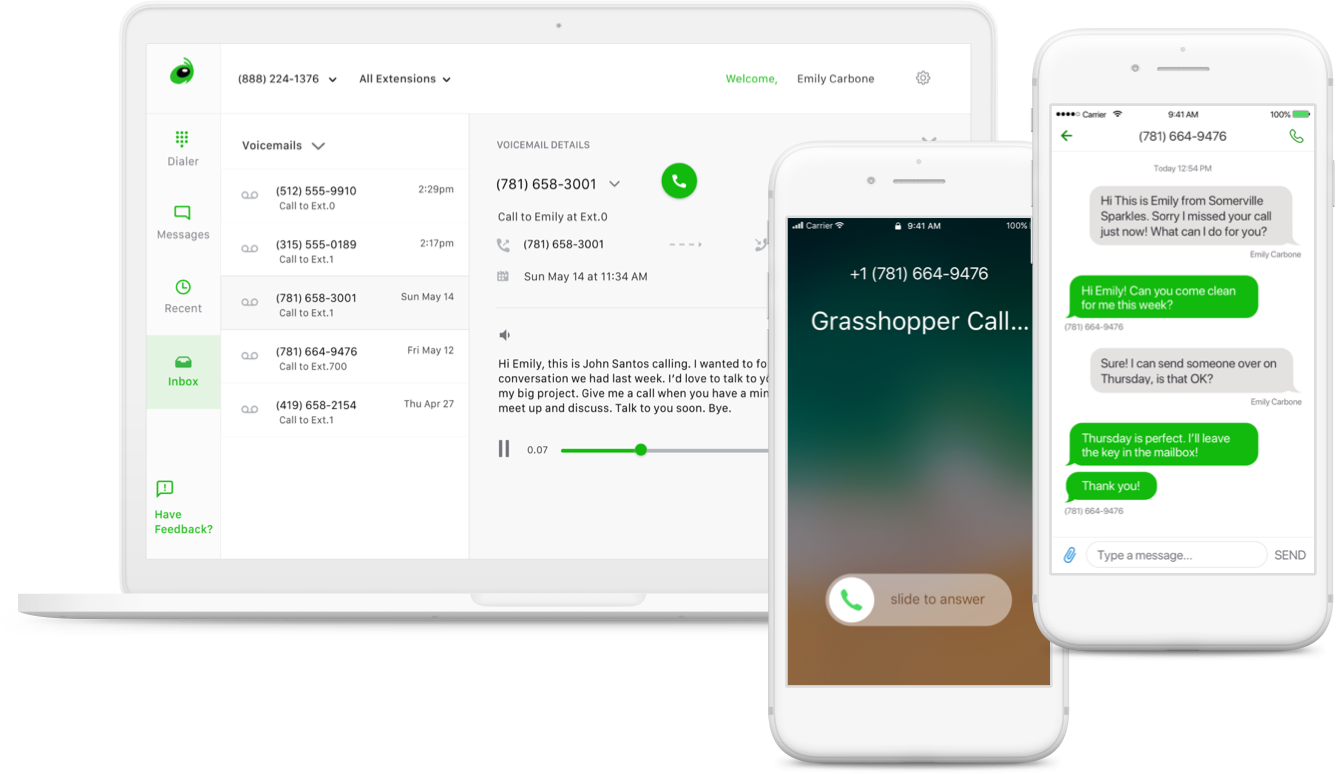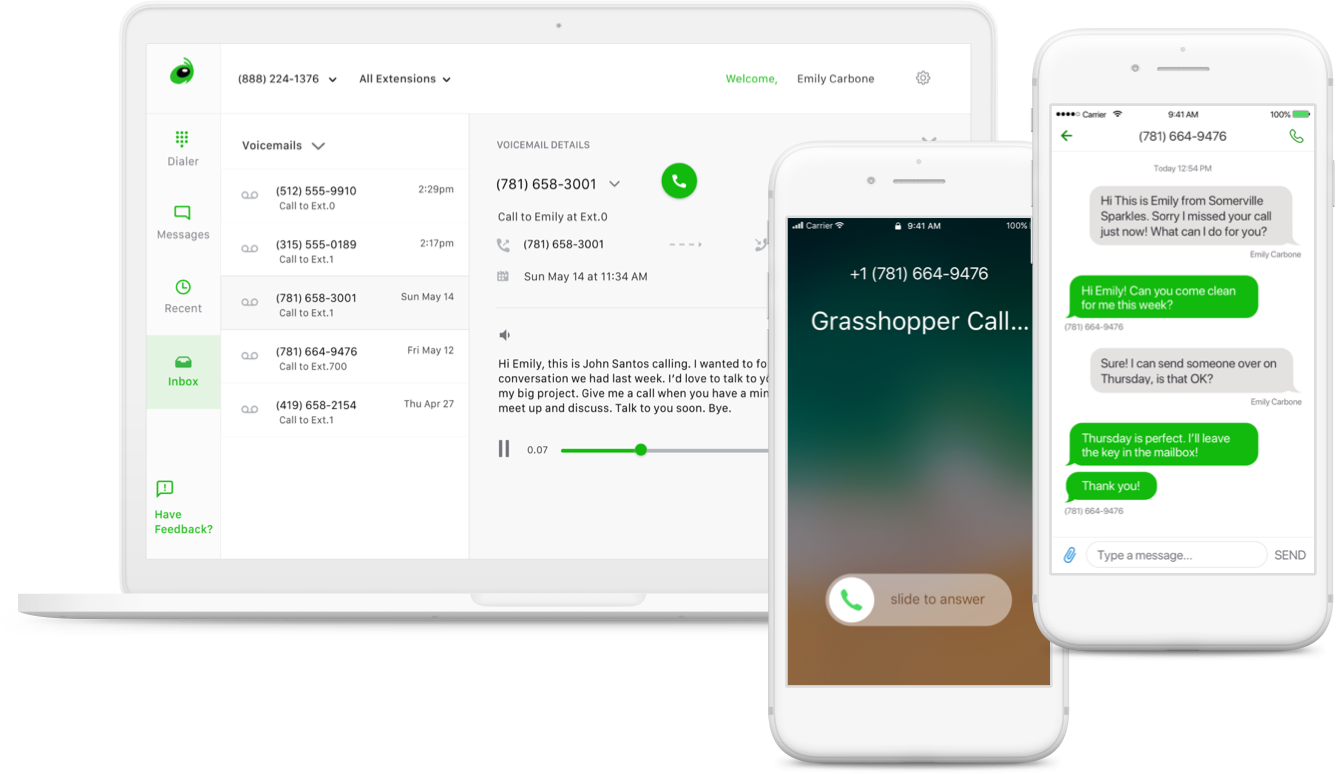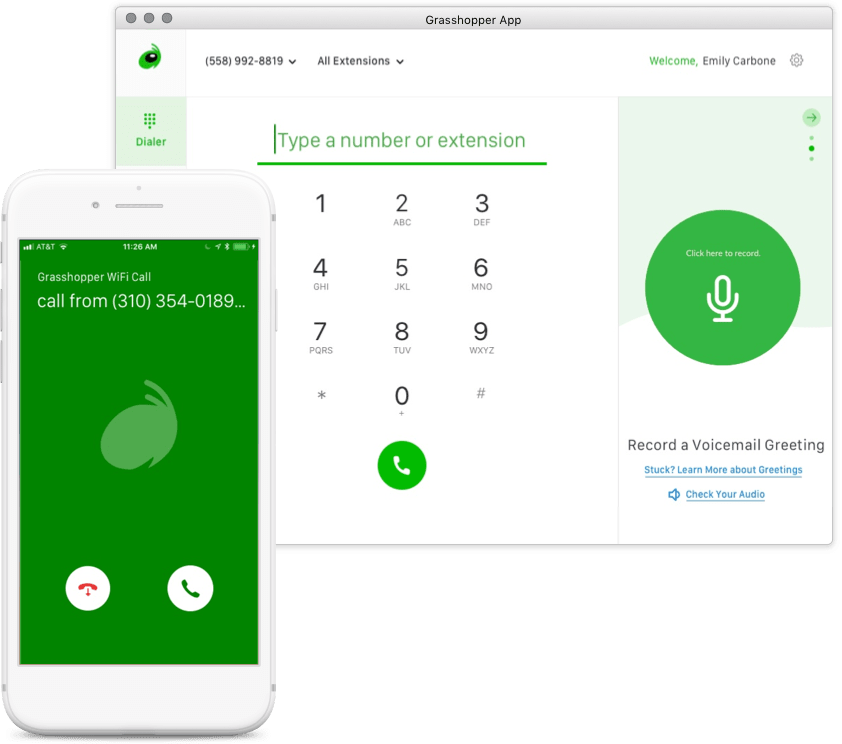 Grasshopper: its rates and features
Standard

$26.00

/month /unlimited users

Security & Confidentiality

Security & Confidentiality

Secure Sockets Layer (SSL)

Secure Sockets Layer (SSL)
Appvizer Community Reviews (0)
The reviews left on Appvizer are verified by our team to ensure the authenticity of their submitters.
No reviews, be the first to submit yours.