Efficient and Time-Saving
Workable is a web-based candidate management software from the English-Greek developer, which supports you in all recruiting related tasks. From personnel planning and candidate search to employer branding - Workable offers a solution for all activities.
The process of publishing job advertisements on several job exchanges at the same time is simplified, candidates can be actively searched and found in an extensive database and candidates suitable for a job are automatically recommended through this tool.
All in One Place
Since Workable operates in SaaS mode, Internet access is all you need to run this highly intuitive software. All relevant data is stored in one place allowing you to configure settings more efficiently!
Editor: Workable
Workable demo and screenshots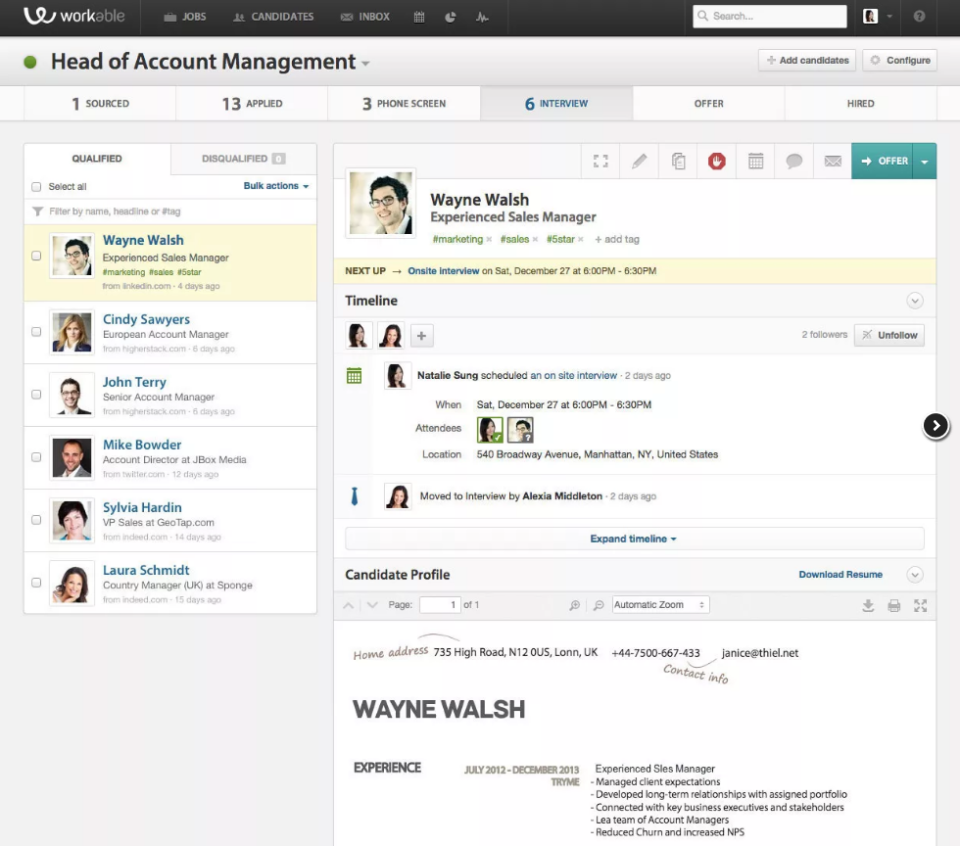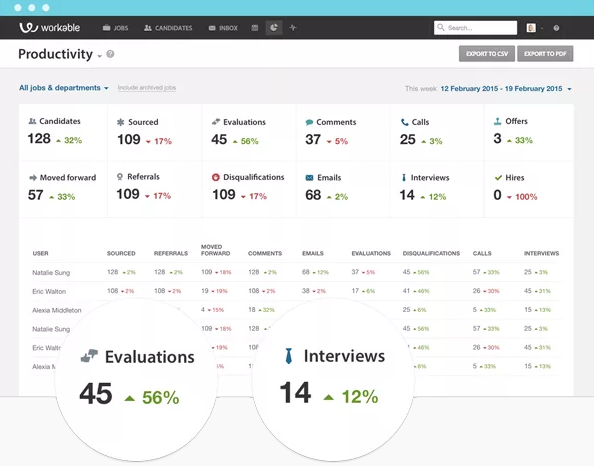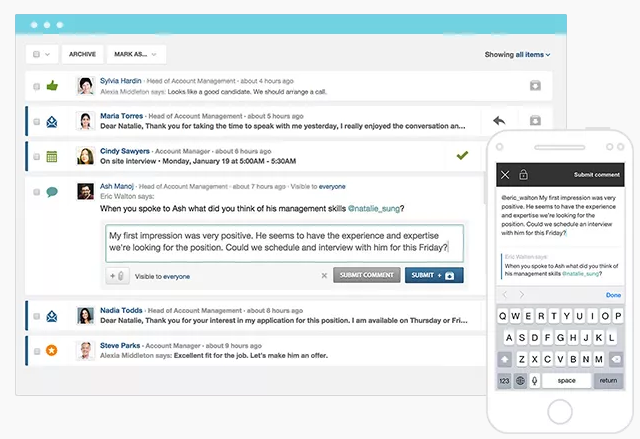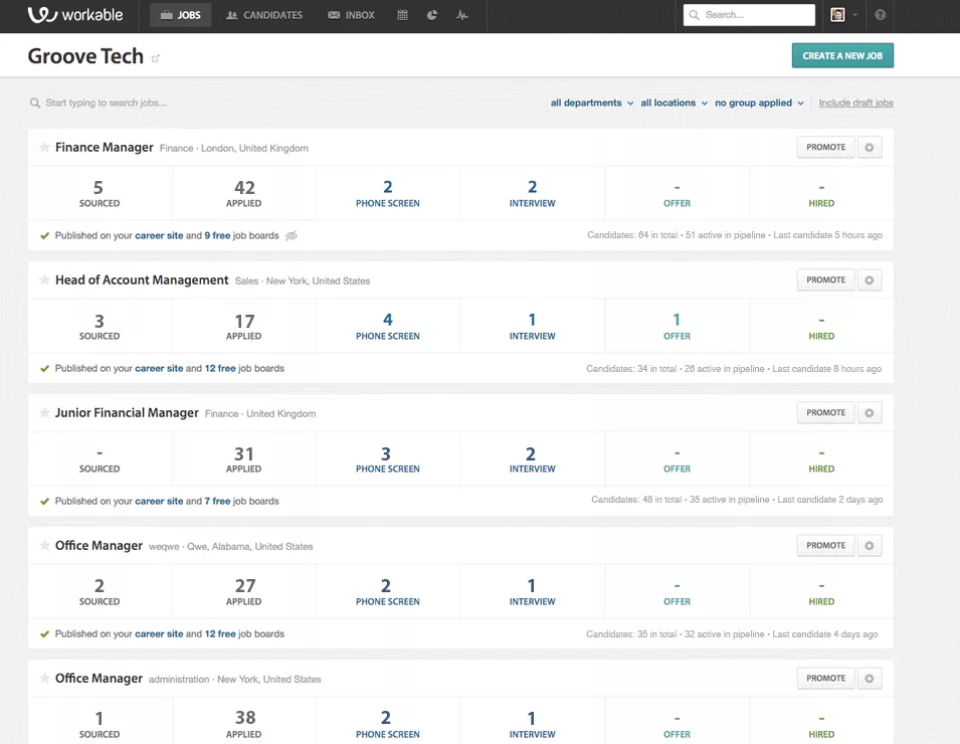 Workable customers
No customer reference