Dastra: in summary
The RGPD software that makes compliance easy and intuitive
Dastra is an RGPD platform that enables data protection officers to meet all RGPD obligations: register, data subject requests, incidents, PIA, privacy by design, in project mode, in a didactic and collaborative way!
Data processing record
Mapping your processing becomes a pleasure!
The most demanding DPOs love it! Simply build your RGPD register of processing operations in a guided way. Create and maintain your register of processing operations and subcontractors on a daily basis throughout its life cycle, in collaboration with your business units.
Exercising rights
Efficiently handle requests for access, deletion, etc.
Industrialize the management of requests to exercise rights, and effortlessly meet regulatory deadlines.
Impact analysis - PIA
Centralize the management of your PIAs by connecting them to your register!
Use all the power of Dastra to facilitate your AIPs. Identify needs, assign tasks, manage and control risks to personal privacy.
Compliance and vendors assessments
Set up internal or external audit campaigns!
The audit module lets you collect all the information you need to steer your compliance: supplier security audits, PIAs, compliance audits... As DPO, easily meet RGPD obligations by monitoring the compliance of your data controllers. You can even create your own questionnaires!
Risk management
Inventory, assess, process and control your risks!
Get a global view of your risks to feed your remediation plans, extend your coverage and reduce your exposure.
Incident reporting
The RGPD-compliant incident register
Store and manage your incident reports associated with your data processing operations. Document, centralize personal data breaches, keep track of history and learn from the past.
Expert monitoring
Keep abreast of legislation at a glance!
Dastra integrates a customizable RGPD watch that delivers the essentials and helps you see more clearly on the subject of data protection.
Project management
Execute your action plan!
Plan, allocate tasks, monitor your action plan, prioritize actions based on the risks posed by your processing and optimize the time spent.
APIs and integrations
Connect your repositories to Dastra!
For all your synchronization needs, Dastra offers a well-documented Rest API and fully customizable native connectors (OneDrive, Google Drive, SalesForce, Zapier...).
Its benefits
easy-to-use and collaborative
Flexible
Data-centric
Certifications:GDPR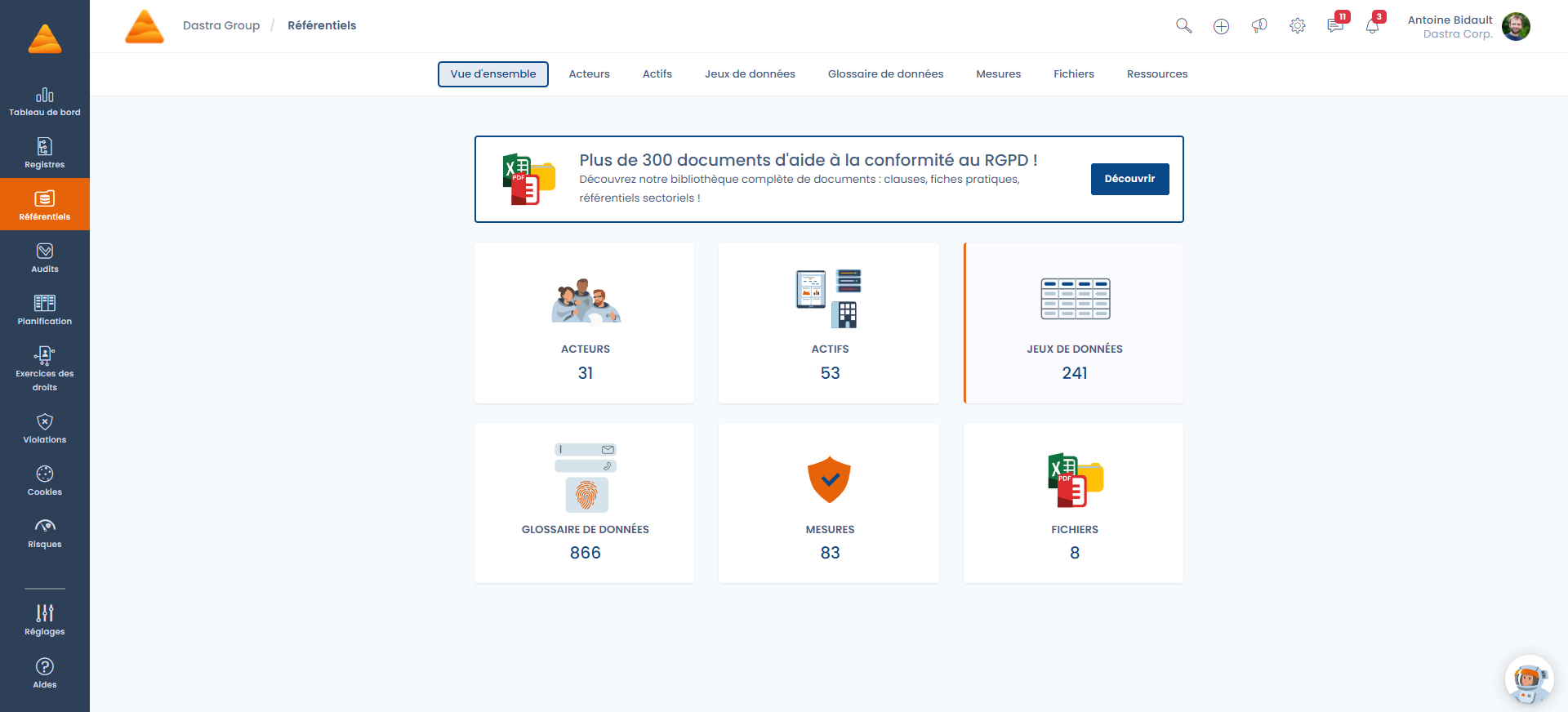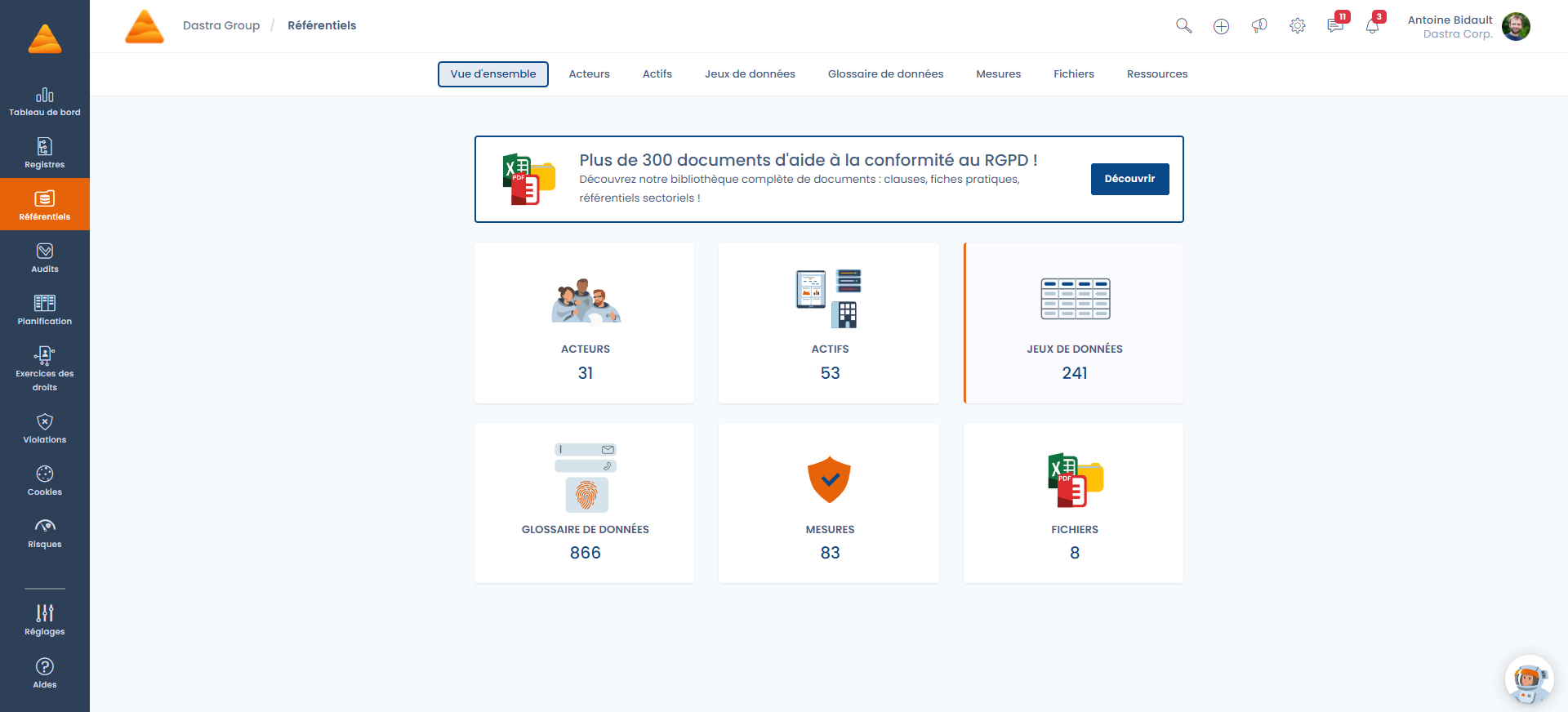 Dastra: its rates and features
| | |
| --- | --- |
| | |
| | |
| | |
| Data Import & Export (CSV, XLS) | Data Import & Export (CSV, XLS) |
| | |
| | |
| | |
| | |
| | |
Appvizer Community Reviews (0)
The reviews left on Appvizer are verified by our team to ensure the authenticity of their submitters.
No reviews, be the first to submit yours.