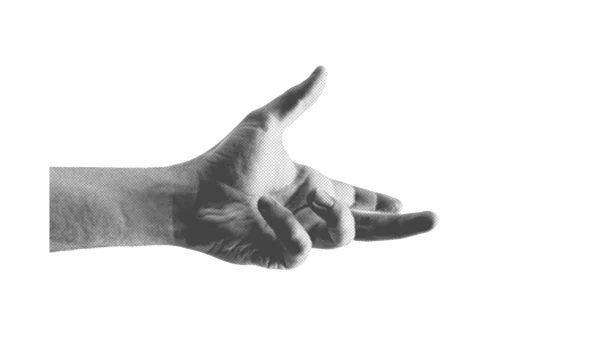 Charm Your Customers' Hearts With Loyalty Marketing
To understand the definition of loyalty marketing is to understand how it has become a major challenge for companies to build customer loyalty. This is particularly true in an economic context where competitive pressure is becoming increasingly important, especially in the face of the digital boom.
Today, the "the customer is king" adage is more relevant than ever. The customer now has the choice and is able to compare available options independently. Thanks to the Internet they can look for the product or service that suits them the best.
What should your company's objective be in the face of such a situation? To make the customer stop comparing, and think directly of the company that meets their needs. In other words, to keep them loyal.
But what exactly is loyalty marketing? What are its concrete benefits and what does it imply in the way you consider your sales and marketing actions?
Intrigued? Be loyal to this article and you'll find everything you were looking for!
Definition of loyalty marketing
What is loyalty marketing?
Loyalty marketing consists of deploying marketing and sales actions in order to:
build a lasting relationship with customers,
encourage customers to renew their purchases over a more or less long period of time.
Indeed, a loyal customer is a convinced and confident customer sure of their purchasing choices. They buy regularly from the same brand because they have a "social bond" with it. Therefore, loyalty marketing consists of creating and perpetuating this state of mind.
☝️ Note that nowadays, loyalty is not only about marketing, but also about customer relationship management. Moreover, we talk more and more about customer marketing which, unlike product marketing, is more attentive to SaaS consumer journey or customer lifecycle.
What are the different forms of loyalty?
There are two main forms of marketing loyalty, which do not involve the same challenges for brands.
Induced loyalty
In this case, the consumer has no choice. Loyalty is "undergoing".
It can be:
a contract system that binds the customer to the company,
geographical constraints,
the monopoly of a brand, etc.
As a result, the customer is sometimes dissatisfied with the brand or company but remains loyal to it.
The desired loyalty
Here, the customer is free in their choices. It is through marketing actions and strategies that loyalty is achieved.
This is the ideal situation since the consumer has established a sincere relationship with the brand, as a result of their satisfaction.
This is the objective that companies must achieve: it is the guarantee of a more lasting relationship with the customer, rich in benefits.
And what are they?
Why customer loyalty is important
A strong potential, sometimes untapped
Most companies try to win over new customers with the idea of selling more and thus developing their business. But what if the secret was to sell better?
Indeed, we notice that:
80% of sales are made by 20% of customers (Pareto's law);
Converting a prospect costs 7 times more than retaining an existing customer (Reichheld F.F., Loyalty Effect, Harvard Business School Press).
Faced with these figures, we instantly understand the importance of having an existing customer database and maintaining a relationship with them that lasts over time.
Competitive differentiation
Competitors are numerous, and the range of products and services at hand is increasingly plentiful.
A robust loyalty marketing strategy can make a difference and build a solid shield against the competition.
Continuous improvement of the offer
The customer data collected is precious and informs companies on a number of indicators that help them better profile their customers. The better the knowledge of the customer, the easier it becomes to implement actions to improve the existing offer.
☝️ Note that a customer who knows a brand's offer well will respond more easily to its solicitations since it will benefit directly from future corrective actions. It is a win-win deal.
Free (good) advertising
A loyal customer is a satisfied customer. There is a strong chance that they will act as a brand ambassador:
by sharing favorable opinions around them, spontaneously,
if they hear someone looking for a corresponding product or service.
Reduced support costs
The loyal customer solicits less from the customer support teams since they are "regulars". Therefore, they cost less.
The challenges of loyalty marketing
Creating value
Today's companies must create value, lasting over time. It can no longer be satisfied, for example, with one-off promotional operations as was the case before the 1990s.
Deploying new techniques and new offers, with customer satisfaction as the keyword, has become an imperative.
Think customer experience
But the product should not be the only focus of the company. The customer must also feel it!
This requires actions such as personalized communication. The customer expects to be pampered, to feel that the brand is providing a concrete and sincere response to their problems, through:
an offer adapted to their profile,
relevant advice,
a personalized communication through all the contact points that link them to the company.
In other words, the implementation of a real customer knowledge strategy is becoming a top priority for brands in the same way as the qualification of the offer. The aim is always to improve customer experience.,
Offer loyalty programs
Of course, loyalty work goes hand in hand with the implementation of a loyalty program, just like the famous loyalty cards. This is important to reward faithful members that spend years with you.
This one is always built in accordance with the customer-centric vision mentioned above. The goal is to always stay in line with the customers' concerns and buying habits.
Include a CRM strategy and tools
Finally, "loyalty" means "CRM strategy". (Customer Relationship Management). Behind this lies the optimized management of the relationship your company has with its customers. The objective is to increase their loyalty through better knowledge and management of your prospects and customers.
To achieve this, the company's CRM processes must be rationalized, and the answer to this need lies in the use of adapted software, which can help you:
centralize information,
segment the customer base,
control marketing and sales actions and their performance,
identify opportunities, etc.,
Find our selection of the very best CRM software to help your company grow customer loyalty!
Loyalty marketing strategies for company growth!
Customer loyalty and loyalty marketing are processes that must be carefully considered by the company. It is increasingly rare today to have an absolute monopoly on a market.
More than ever, the deployment of a loyalty marketing strategy is becoming a prerequisite to ensure the sustainability of a business.
But how to do it concretely? Feel free to navigate on Appvizer to discover more information about the ways to turn prospects into loyal customers!
Best tools for you