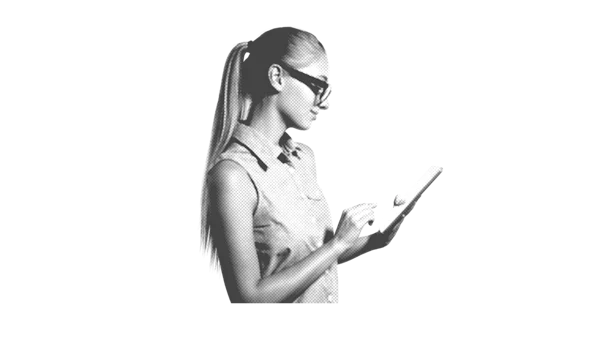 What Is a SaaS Customer Journey, and Why and How Is It Important for Businesses?
With this era of digital transformation, it is important for businesses to invest in SaaS customer journey. It helps them stay updated and trendy for their customers needs. What used to be outbound marketing, has now been replaced by something much cheaper and a quicker version, called inbound marketing.
But of course, it is never enough. If further decision and new helpful tools can be used for conversions, to turn a lead into a customer or keep the customer loyal, then you have hit the nail on its head.
Hence, the appearance of SaaS, also known as software as a service, which gives you the opportunity to access certain service applications through the internet, without being bound by using the same computer. And it is followed with the beginning of customer journey. If these words seems unclear or even just unrecognizable, do not worry as it is thoroughly explained in the article. So, what is SaaS customer journey?
What is a SaaS customer journey?
A SaaS customer journey
Customers are the shot callers, and a business can no longer only depend on a Marketing team to determine the next steps. Because they can't speak for your whole customer base, and they are usually more focused on the creative part of promoting the product rather than truly answer to the customers' needs.
And of course with the growth of technology and the multi channels that now exist, it proves hard to follow every single customer. This is why customer journey mapping process was born.
The customer journey map represents all the actions and interactions the customer has with your company, through different stages, from the reflection to the purchase, until the recommendation of the product or service.
It can be an in-store customer journey, a digital one, or even a combination of both (e.g. "ROPO", Research Online purchase Offline).
The journey is a broader notion than the "Path to Purchase" because it takes into account the "pre-purchase" and "post-purchase" dimensions and focuses on the customer experience as a whole.
But with the development of the Internet and the uses linked to digital, the customer journey is richer but also more complex process to follow.
You have to be present online and offline, multiplying the points of contact, transforming the country road into a highway network, the classic customer journey into an omnichannel customer journey.
The main goal is always to create the marketing strategies for the best customer experience following the success of a good customer lifecycle. Truly understanding and mapping the customer's journey & needs is key and if done right, could lead to extreme success.
What are the phases of customer journey?
Customer journey mapping is the action you take to map out a customer's journey. It is no longer the definition, but the actions taken by the company to map a customer's journey in order to understand the customer needs.
Firstly, a company should visualize the customer journey and make sense of all the information that has been collected. This method is that of SaaS customer journey mapping.
As previously mentioned, it focuses on key events and leads of your customer's motivation, hesitation or even experience with your company's product. It does not only involve relying on their digital footsteps, but also taking into account the customer's emotions and needs.
However, this SaaS customer journey map is not a linear process, there are many stages. Which is why companies use multiple tools that can lead them to a clear picture of the stages of the customer's journey.
Like with anything, it is important to have a direction of where you are headed, to be organized, otherwise you would end up turning around in circles.
Step back and think on what you want to achieve and the steps/ stages on your map. Determine the customer you want to attract and those you want to retain.
Do you want to create a whole new product, improve an existing product, or improve a customer's experience by investing in their needs?
Once you have relatively got an idea, let us get to mapping and studying customers' journey.
Phase 1:
Awareness and information gathering: How the customer came to know of your brand and products. The different platforms such as a social post, word-of-mouth etc., they used to learn and get more acquainted with your brand.
Phase 2:
Consideration: This where the customer considers whether to buy your product. It could be considered as the identification of need. It's where they compare your product to others, i.e. your competitors, by researching what is on the market. And, to even get a better view of how your product works, some prefer to go in-store, if you have one.
Phase 3:
Purchase: It is the stage where the customer finally purchases a or product(s) from your brand. The payment stage has been completed.
Phase 4:
Retention: The stage where they are a recurring customer. Because customers are pleased with their purchase, they repetitively repurchase from your company. This is also called customer loyalty phase.
Phase 5:
Advocacy: This where they organically become your brand's advocate. Naturally, if a customer loves a brand and its product, they will refer it to their peers, friends and circle. This shows us the importance of customer satisfaction.
How to visualize customer mapping?
But first, what is it? It is a tool which gives you a visual representation of the interaction between the brand and the customer. It is the different stages, from the customer's first introduction to the brand and product, to the possible first purchase and retention.
Furthermore, it is the close inspection of a customer's journey and experience around your brand, product and figuring out the different stages of their interests, their need, the road blocks, and purchases.
Plainly, from the first touchpoint (interaction) of how they were informed about your brand and to why they bought such a product from your company's brand.
What are the 7 steps to map the customer journey?
Define your company's goal. Why are you making a journey map? What would you be searching for? What do you hope to accomplish? A tool that can be helpful is personas, which leads you to your next step;


Create buyers personas, a fictional representation of your optimal customer, for your SaaS journey map. To make it efficiently a success, do not forget to include the customer demographics, behavior patterns, motivations. This is where the company's goal turns into their goals in your map. Customers aren't all the same. When a customer buys a product or visits a website, there is usually some type of emotion or need involved. Figure it out and map out why? What do they need your product(s) for? You can choose questionnaires to get information from the people that appear to lead somewhere, or your habitual customers. Make surveys, focus on feedback. Ask them: What they like about your brand, how they enjoy your customer service and doing business with you? Ask customer service representatives about the questions they receive the most.


Focus on your target customers. Narrow your research to the ones that have the most interaction with your company and get important information from them in order to get a clear picture of their journey and experience with your company and brand. Which leads us next to:


Map out all touchpoints: You must remember that the customer would want the easiest experience ever. So, map all the actions they took to interact with your brand. If the touchpoints seems minor, are they quickly leaving your website and if the touchpoints are major, is it that your webpage is too complicated? It aids in ameliorating customers' journey and experience. Note that this is not only limited to a website, but can concern all platforms, on which your company is present


Study the motivations and painpoints: Why do they buy what they buy? And, if they are blocked, try to change it. It usually involves the price.


Switch roles/ choose empathy: It is helpful to understand their perspective and puts yourself in their shoes


Update and improve: After all the feedback and information collected, you can successfully build your customer map. It should never be permanent, it should keep evolving.
Why is customer mapping beneficial?
Customer journey map makes your business and your team empathetic, you gave the customer a voice and chose to listen and understand it. You focus and create a journey map from their point of view, leading to retention success.


The customer journey map gives your business and your team, a homogenous view of the customer wants and needs. Thanks to the SaaS customer journey map system, you get to have access to their journey across all platforms while allowing easy access to the different teams, leading to quicker success of customer's response.


Solves/ maps gaps in the journey of customer's experience. Using SaaS customer journey mapping could help your business and your team realize that a chatbot could be handy for your website. It helps you create new opportunities, leading to better success.


Improves customer experience and satisfaction


Predicts customer behavior, thanks to those helpful data journey mapping, which gives your business and your team an overall view of their journey, helping you and your team deal with problems, needs and predicting future problems as well. The journey map leads to and create better business decisions and customer's success. It is all about a positive lifecycle.


Finally, mapping improves overall success for the company's marketing business and its team. Customer mapping journey transforms into better experience for customers and success/ increase of company sales.
A few examples of customer journey and templates
Things to take into account for a journey mapping:
Current state customer journey maps: As its name states, it is the state of the customer at the moment.
Future state customer journey maps: Basically what their journey will look like in the future. Ways to always improve customer journey and success.
Day in the life customer journey maps: This one might be the most "intimate" of the customer journey as you follow the customer through their daily life. You get to see who they interact with, what they spend their time on, and when your product could be more useful for them.
Service blueprints, which focuses on the company's organization rather than the customer himself.
Circular customer journey maps, as its name suggests, you get to see the customer's lifecycle in a circular form
And Other types of UX maps which are a user experience's study from their interest, emotions, actions taken towards your brand.
Examples of tools to optimize the customer journey
You can use a Data Management Platform (DMP) to collect, assuage and unify omnichannel customer data in order to drive personalized marketing actions and evolve customer journey.
A CRM suite that engages with customers at every touchpoint by building personalized journeys (with the Journey Builder module) across channels (email, mobile, advertising, social networks, etc.).
Seems like an obstacle course?
So why use a customer journey map? It's simple because it gives you information of the customer that you would have naturally or intentionally neglected. With a growing business, it is important to keep in contact with your customer, especially with so many competitors and different options at their disposal. You should know where they come from, and predict their next move. There are many touchpoints, which are the ones used? Why and at what point did he or she abandon his decision to buy?
The customer journey and customer mapping with its analysis, its modeling and its adaptation over time and technological evolutions, leads to customer experience improvement.
And what is better is if you combine your inbound marketing strategy with intelligent software, you'll also be able to address each of your customers needs. Thanks to those intelligent software and their real time, up to par analysis and functionalities, you will get to personalize and automate your marketing actions for a better customer experience.
So, what methods and tools have you chosen to know and retain your customers?
Best tools for you