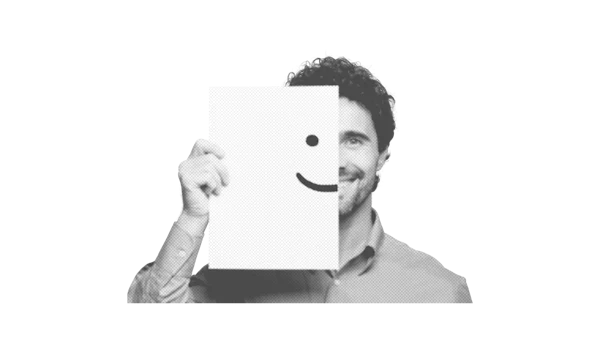 8 sure-fire keys to boost customer satisfaction
What makes a customer happy? Is it the quality of your service or the competency of your team? Is it a mix of both? Maintaining high customer satisfaction is often what makes or breaks a company.
A business without the ability to keep up with customer expectations will not last long.
However, a company that knows how to use the correct tools to measure customer satisfaction, respond to all queries in a timely manner, anticipate needs, and provide personalized solutions to each client is sure the last long after the competition has given up.
Here's everything you need to know about keeping your customer satisfaction score high at every step of the customer journey. 🏃‍♂️
What is customer satisfaction?
Customer satisfaction refers to a measurement that allows you to determine how content your clients are with your products and services.
Customer satisfaction, also known as CSAT, enables you to track how your products resonate with your customers and often makes all the difference between a successful company and one that is doomed to shutter.
Why is customer satisfaction important?
Customer satisfaction is essential because it allows you to bridge the gap between what you think satisfies a customer and what the customer says satisfies them (aka expectation).
The higher your customer satisfaction, the higher your chances of enjoying increased customer conversion and retention rates, as well as an improved (and sustained) reputation in your industry.
A commitment to your customer
If you choose to prioritize customer satisfaction, you're committing to creating a customer journey that enables loyalty. But that doesn't mean understanding all the positive things customers think about your company.
In fact, bringing all the negative feedback under the microscope can help you to:
identify pain points,
highlight systematic problems with your product,
find ways to optimize your customer service workflow.
All of the above to let your customer know you hear their complaints and have chosen to be proactive about addressing them.
Visibility on your workflow
Customer satisfaction is also important because it tells you something about how your team is working. For instance, high customer satisfaction can demonstrate that your team knows how to manage initial response time, resolution time, and the number of transfers.
In other words, an efficient customer support team will almost always lead to higher customer satisfaction.
If your customers are happy, odds are that your employees are also enjoying the work they are doing. This may help you get some indication of how to improve or change people operations to enable more team building, for example.
Keeping your customer coming back
A satisfied customer is a customer that will keep on buying into your product or service. To track customer satisfaction, you can conduct polls to gauge customer excitement. You can also read reviews and track how many referrals your product received to keep a close eye on customer behavior.
The more streamlined your customer experience, the more your Customer Lifetime Value will customer. That means they're more likely to increase your bottom line and choose you every time.
How can I measure customer satisfaction?
Measuring customer satisfaction is a critical way for you to keep your operations running. When you measure customer satisfaction, you keep your finger on the pulse of demand, understand what customers like, understand what they dislike, and what, in most cases, can lead to dissatisfaction.
You can measure customer satisfaction the traditional way by gathering feedback via email, reading reviews, and staying on top of any complaint tickets open in your pipeline.
You might, however, want to consider using tools that are dedicated to helping you track customer satisfaction. Some include, but are not limited to:
CSAT surveys
A customer satisfaction (CSAT) survey refers to a one to two-question poll at the end of any time of business transaction.
In most cases, a CSAT survey will ask, "How satisfied are you with [your organization]?". Your customer will then be able to choose from a range of answers between 1 and 5 (1 is highly unsatisfied and 5 is highly satisfied).
CSAT surveys are very helpful because they tell you about your customer's experience immediately after an interaction. That means the response is fresh and often very representative of their actual experience. Each CSAT survey, however, isn't used for the same reasons.
You may consider using CSAT surveys to make your customer heard and visible. Once your customer engages with your product, you are telling them that their opinion matters.
If your product or service involves high overhead, then a positive CSAT score will tell you if your investment is worth the money. A negative one, however, might help you make different business decisions.
Suppose your customer hadn't even thought of whether they liked what they were experiencing. In that case, your CSAT survey will put this feeling front of mind, effectively increasing the probability that they will speak about your product to others.
You might also want to place a CSAT survey at an opportune touchpoint in the customer journey to increase its overall flow, but also to test potential pain points at various stages of the customer journey. With CSAT surveys, you can put your finger on the pulse of what is really going on and provide solutions to resolve potential issues.
Net Promoter Score® (NPS) surveys
A Net Promoter Score (NPS) survey is a customer satisfaction measurement in the form of a score given to your organization after a customer has scored their probability of recommending it to someone on a scale of 1 to 10.
An NPS survey is used to determine whether a customer is a detractor, a passive, or a promoter:
Promoters: Typically score 9 or 10 and are typically loyal and enthusiastic.
Passives: Typically score 7 or 8 and are generally satisfied with your service.
Detractors: Typically score 0 to 6 and are unhappy customers who may discourage others from buying from you.
Your NPS score is then reported back on a scale of -100 to +100. The higher the score, the higher your customer's loyalty levels.
There are two main types of NPS surveys:
The first is a Relational NPS survey, which is deployed to your customers on a regular basis. They allow you to check in with your customers and see how their experience has evolved (or not). Relationship NPS surveys can serve as an efficient benchmark for company success.
The second is a Transactional NPS survey, which is typically deployed when a customer interacts with your product. Most often, these interactions have to do with a subscription or a purchase. They help you get granular visibility of customer satisfaction with your product.
💡 NPS surveys are a great way of measuring almost anything. You can understand how your operations impact customer satisfaction on a granular or high level. For instance, you can evaluate a product, a page, an initiative, or even an employee.
Social Media Monitoring
A company's chances of receiving a negative review online are twice as high as a positive one. One reason for this may be due to how easy it is to use online platforms anytime, anywhere.
As such, companies can be bombarded with negative reviews anytime, without anticipating them. These reviews can negatively impact customer satisfaction scores company-wide, and provide businesses with minimal means of reacting.
If you are proactive, you are going to want to invest in social media monitoring, also known as social media listening, to train your team to react dynamically to customer feedback.
Social media monitoring tracks various keywords that are relevant to your industry and monitors published content on the internet. These technologies will collect information about publishing demographics, effectively giving you the tools to identify the customer, address their concerns, and provide a solution.
Keep in mind, however, that social media monitoring is not only helpful in identifying the negatives. You can use it to report back on initiatives and projects that had a positive outcome.
Customer Relationship Management software (CRM)
Customer Relationship Management software (CRM) refers to a service that enables companies to nurture relationships with existing customers, track leads to convert new customers, and bring in new revenue streams. In other words, to keep their customer satisfaction scores in good shape.
Any company can use a CRM platform to automate their workflow, boost cross-departmental collaboration, evaluate their performance, and build out content strategies.
There are three main types of CRM platforms: operational, analytical, and collaborative. Ideally, you will choose a service that provides all three so that you can optimize your customer satisfaction, anticipate the needs of your existing and potential customers, and develop comprehensive, streamlined processes that each one of your employees can benefit from.
Unlike other data platforms, CRM systems focus on transactional data and activity tracking, meaning that they collect information from known customers and leads.
With a CRM platform, your company can gain vital demographic data, understand customer behavior, and determine geographic locations where new target audiences could be tapped into.
The more data you have about your customers, the better you will be able to measure your customer satisfaction.
Other forms of quantitative customer satisfaction measuring
If you want to push your efforts further than the NPS and CSAT surveys, consider other quantitative customer satisfaction measuring techniques. For instance, you might want to consider measuring:
The Customer Effort score: a customer experience metric designed to measure what your customer needs to complete a transaction, resolve a support issue, or interact with your company/product.
The Customer Health score: a metric principally used to determine whether your customer is healthy or at-risk.
Your Churn Rate: a metric that identifies the number of customers who choose to opt out of your service.
Diversifying your customer satisfaction tools is important to keeping your radar alert to changes on the market.
How can I improve customer satisfaction?
There are many ways for you to continually improve customer satisfaction. It's one thing to track overall customer satisfaction. It's another to act on the data to receive to make sure your customer knows that you have listened and are ready to act.
The key to improving customer satisfaction is staying persistent and dedicated to going above and beyond to improve the customer journey. Here are some ways for you to improve customer satisfaction:
1. Include customer feedback in all your workflows
Don't just collect customer feedback. Analyze it and share it with every team within your organization. The more customer feedback your team collects, the more it will be able to correct any pain points and capitalize on successes.
To gather customer satisfaction metrics, subscribe to CRM platform, use customer feedback software, or stay active on social media and review boards to monitor buyer attitudes.
2. Stay available and responsive to your customers
Customer satisfaction means making sure your service is convenient at all times. To do so, you need to work on building an online presence, keep your customer service teams available via messaging apps like WhatsApp, Facebook, and Twitter), and provide as many resources as possible to help customers choose your product quickly.
Think about drafting templated responses that your customer service team can refer to. This avoids long response times and offers your customers a cohesive and consistent experience with your brand.
You might also want to consider using AI bots to communicate with customers about easy-to-resolve issues that you have noticed come up a lot.
3. Train your team
A competent company has a skilled team. To improve your customer satisfaction, you want to make sure you invest in your team's professional knowledge and well-being. This will boost your customer satisfaction scores considerably.
You might also want to create a mentorship program for new hires and collect internal feedback to update customer satisfaction best practices guidelines.
4. Consider a "Find it yourself" model
Customers want answers fast. Sometimes, chatting with a customer service representative can provoke frustration and longer wait times, no matter how skilled your team is.
When you give your customer the tools to answer their own questions, you are telling them that you not only value their time, but that you also recognize their ability to be resourceful. In so doing, you give your customers the tools to find the answers to their own questions, and affirm yourself as a reliable resource for the topics related to your customer queries.
5. Individualize the customer experience
When you use customer service software to track customer satisfaction, you gain crucial insight into how your customers use your platform and interact with your product. You should consider using this data to personalize every touchpoint with your customer.
One way to do this would be to save your customers' preferences so that they can not only be matched with the same agent each time but so that your agents offer pertinent services to address their issues.
6. Be proactive
Being proactive about customer satisfaction means you don't wait until your customer reaches out to you with an issue (reactive support).
In fact, proactive support means anticipating your customers' needs and letting them know of any disruptions or potential changes to their experience with your service or product.
7. Consider conversational customer service
Conversational customer service refers to a capability that provides uninterrupted and uniform customer experiences across all touchpoints for enhanced customer satisfaction: web, mobile, and social. The last thing you want is to offer customers a disjointed experience on your platform.
One great example of conversational customer service is ongoing chatbots. Some companies force their customers to exit out of their chat each time they change the screen. With conversational customer service, your customer's conversation stays open and ongoing.
This approach is not only better for customers, who get to continue browsing while their request is addressed, but also for your team, who can visually see the customer history.
The more direct and continuous your mode of communication, the better your customer satisfaction will be.
8. Foster a customer community
If you have a continued presence in a customer's life, they are more likely to become loyal customers and think of your product as the one of choice.
You might want to consider opening up a physical or digital space where customers can discuss your product and answer each other's questions. Developing a social network is always an excellent way to demonstrate your commitment to social sustainability and customer satisfaction.
It's all about customer satisfaction: your takeaways
When you decide to start a business, whether it is customer-facing or catering to other companies, you need to make sure that customer satisfaction is at the top of your list of priorities. A company with low customer satisfaction won't last very long out on the market.
Customer satisfaction starts with an understanding of who your customers are. The more you know about your customers, the better you will be able to assist them and give them the support they need to complete their transactions.
Then, you need to make sure that your team is trained enough to meet any and all needs your customers may have. Investing in your staff is crucial.
Finally, you will need to measure customer satisfaction to understand whether your products or services are performing how you would like them to and whether you need to change tactics.
Keep your customer happy, keep your business doors open.
Best tools for you