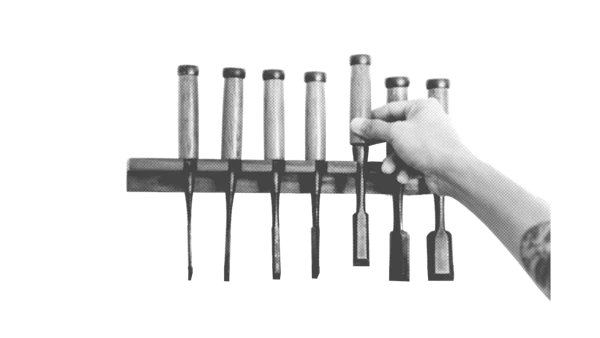 The power of CRM email marketing: top tips and 9 best software for 2023
Customers are central to any business. It's therefore essential to optimize your relationship with them. That's where CRM email marketing comes into play as one of the most potent tools to help your business develop a customer lifecycle, by enhancing interactions, adapting customer retention strategies and ultimately driving sales growth.
In this article, we'll give you the lowdown on what you need to know about CRM email marketing and its benefits, before reviewing nine leading emailing CRM software, for you to choose the one that best fits your company needs.
It's time to think inside the inbox! 📩
CRM email marketing: what is it?
First, what does CRM stand for? 👉Customer Relationship Management consists of strategies, processes, and software that manages your company's interactions with existing customers and potential clients. In other words, it can be seen as a central system of data.

Therefore, CRM email marketing refers to the integration of CRM tools within your email marketing campaigns.

Those powerful and versatile solutions offer features like:
Email templates, bulk email sending,
ongoing send sequences,
email analytics,
list segmentation, and so much more.
This helps you targeting new leads and improve and personalize customer engagement by aggregating, organizing, and analyzing data, ensuring you stay top-of-mind with them.
7 Benefits of using a CRM for your email marketing campaigns

1. Centralizing data
A CRM platform enables access to complete consumer information, streamlining business processes, improving customer service, and enhancing productivity.
2. Collaborative approach
CRM integration facilitates a seamless transfer of data, bridging the gap between different teams and departments.
3. Planning email campaigns
User behavior, consumer trends, sales, and growth, the data collected by the CRM helps in planning future campaigns and sending the right emails to the right consumers.
4. Email creation
Using pre-designed templates and integrating personalization is key to saving time and efficiently reaching a wider audience.
5. Marketing automation
The automation feature helps streamlining routine tasks, thus saving time, and delivering appropriate content targeting, tailored to the right audience.
6. Increasing sales
Access to reports and analytics modules makes it easier to create an email that really resonates with a lead and converts into sales.
7. Accurate and reliable information
CRM collects information from many channels, helping you maintain a high level of data completeness, and identifying real leads.
Which are the best CRM software for email marketing in 2023?
We have reviewed the 9 best email marketing CRM solutions, in order to help you find the software suited for your current or future needs.
Act!
Purpose-built for small businesses in any industry, Act! combines CRM with powerful Marketing Automation, providing you with a flexible and versatile toolset to engage prospects and customers with response-driven nurture marketing campaigns, all sent to targeted lists on the platform, through criteria and triggers defined by you.
Marketing Automation turns real-time response metrics into sales actions: alerting users of new prospects, prioritizing follow-ups, and delivering a composite view of customer engagement in a single solution. (An additional subscription is required.)
Key features
Automatic Campaign Trigger.
Campaigns Management.
Campaigns Reports.
Direct Mail Advertising.
Email Designer/Builder.
Email Templates.
Email Tracking.
Emails Scheduling.
Landing Page.
Mass Email.
Newsletter Management.
Opt-out / Unsubscribe Management.
Responsive Email.
Survey.
Advantages
Adaptable.
Reliable.
Business insights.
Certifications: GDPR, ISO 27001.
ActiveCampaign
ActiveCampaign is a multi-channel marketing software ensuring that all customer data collected across multiple channels is stored, to allow you to launch personalized email marketing campaigns. This platform enables you to fine-tune segmentation of targets to make every campaign you send feel personal and accurate. Additionally, it is designed to automate each marketing channel by using the personal and behavioral data of your contacts.
With its new and innovative approach to customer relations, this CRM tool is designed to help you generate more leads and increase conversion at a faster rate.
Key features
Campaigns management.
Custom response.
Email tracking.
Marketing scenario templates.
Mass email.
Population targeting.
RSS-to-email.
Unsubscribe page.
User IP tracking.
Advantages
A large library of templates, as well as personalization and segmentation of lists options.
A/B testing functionalities.
Easy integration with Paypal, Shopify, Facebook, and 250 other apps.
Greeting emails and auto-reply functionalities.
ClickUp
A project management and a CRM tool? It's the challenge taken up by ClickUp in order to adapt to all your various business needs. This super flexible software brings together the features of several applications in one platform, making it easy to organize and grow your customer relationships with tracking, data visualizations, email, and more.

And with his pre-built email marketing template, effectively coordinate with your team and simplify your content scheduling and email performance tracking.
Key Features
Email Analytics Tracking.
Email segmentation.
Templates for marketing, sales, project management, customer service, and other teams.
Integrate with 50+ tools, including Salesforce, HubSpot, Evernote, and Google Drive.
Apps versions for Windows, Linux, macOS, Android, and iOS platforms.
Advantages
User-friendly interface with drag and drop functionality.
Comprehensive Free Forever Plan.
Full customization of the platform .
Quick sharing of information with collaborators .
Unlimited tasks and users.
Available in SaaS mode.
All-in-one solution for CRM and project management.
Creatio
Creatio is a cloud-based CRM platform that easily automates your workflows. The software includes business process management, sales and service integrated on one platform, along with sales automation software, low-code functionality, professional consulting services, workflow automation, reporting tools and various functionalities to improve the conversion rate and optimize your marketing strategy.
The platform provides service for every type of business, from small and medium companies to large corporations, helping you digitize workflows, and improve your productivity.
Key features
Combination of CRM and Business Process Management.
Campaign management.
Email template library.
Visual content designer.
Split testing.
Trigger emails.
Response processing.
Click stats and clicks heatmap.
Bulk email analytics.
Advantages
User-friendly interface.
Full customization.
Wide range of support options.
Freshsales
Freshsales is an easy-to-use CRM solution, powered by cloud-based software Freshworks. The platform offers basic sales features and email template creation and management and is fully customizable to fit your business and the buying journey of your customers.
With built-in phone and email capabilities, you can communicate directly with contacts from the CRM with email marketing, setting up custom and flexible lifecycle stages, and building email automation to nurture leads automatically.
Key features
Customizable email templates.
Email tracking.
Emails scheduling.
Mass email.
Reporting & Analytics.
Segmentation based on geography, demographics, and behavior.
Creation and modification of customized reports on prospects and contacts.
Advantages
Easy-to-use UI.
Ability to edit email using drag and drop.
AI automated email scheduling based on receiver behavior.
Personalized event tracking using detailed customer data
Identifies the interactions with the product that have generated the most interest in order to prepare relevant conversations with prospects.
HubSpot CRM
HubSpot CRM offers an all-in-one marketing platform aimed at small and large eCommerce businesses alike. The software allows teams to better manage their contacts and increase productivity and performance.
Because of its native integration, you can personalize your emails for each subscriber based on criteria like device type, country, list membership, or any other custom information you might have on the individual subscriber. It also includes email automation features like access to automated sequences, a template editor, and detailed analytics.

Key features
AI capabilities for sales automation and data management.
Free email template.
Email scheduling up to a year in advance.
Automatic and trackable mobile optimization features.
Live analytics performance tracking for email campaigns.
Contact management and opportunity management.
Follow-up of the client's life cycle.
List segmentation.
Send time optimization.
High email deliverability.
A/B testing.
Centralized, customizable customer database.
Advantages
SaaS solution.
No third-party software required.
Ease-of-use.
Connected to the HubSpot all-in-one platform.
GDPR certification.
Mailchimp
MailChimp is primarily an emailing software that allows you to manage your contact databases: personalize fields, correct misspelled emails, manage subscriptions.
The advantage of MailChimp, in addition to its very competitive price, lies in its email creation tool. It allows you to create responsive emails and newsletters (adapted to small and mobile screens) based on templates created by designers.
This intuitive and easy-to-use solution is a great place to start your email marketing program. (Free version does not offer all of the features.)
Key features
Auto-response (emails).
Automatic campaign trigger.
Campaign scheduling.
Campaigns management and reports.
Email designer / builder.
Create, schedule, send, and track marketing emails.
Drag and drop email editor.
Templates for newsletters, landing pages, postcards, and social media posts.
Real-time analytics.
Advanced contact segmentation.
Advantages
Extensive customization of email templates.
Fast email editor.
Free basic version (sufficient if you only want to send a monthly newsletter).
Integration with 300+ other online software.
Maximizer
Maximizer is a CRM is a highly functional, scalable, and versatile software solution designed to assist small and medium businesses in any industry in maximizing the effectiveness of marketing campaigns and the development of their customer base.
The software includes its own email marketing tools and supports integration with MailChimp. Businesses can easily segment their contacts and build custom web forms to generate new leads.
Key features
MailChimp integration.
Email creation, bulk send, tracking.
In-depth business analytics.
Dynamic and customizable dashboards.
Integrated document management system.
Advantages
Integrations with third-party software.
Highly customizable.
Flexible deployment.
Secure Sockets Layer (SSL).
Salesforce Marketing Cloud
Marketing Cloud is a comprehensive system managing and tracking customer interactions, keeping customer data in one complete and unified platform. It's designed for online marketing professionals who need access to real-time data and insights on their campaigns.
It allows you to generate more quality leads and to create targeted and personalized emails to develop online campaigns and intelligent customer journeys. Additionally, you can analyze conversations from multiple sources through a shared and personalized dashboard.
Key features
Campaign Scheduling.
Custom Response.
Direct Mail Advertising.
Email Designer/Builder.
Email Marketing from RSS Feed.
Email Templates.
Email Tracking.
Emails Scheduling.
Landing Page Template.
MMS Campaign.
Mass Email.
Opt-out / Unsubscribe Management.
Population Targeting.
Responsive Email.
SMS campaign.
Sending Speed Control.
Spam Complaints Management.
Transactional SMS.
Voice Marketing.
Advantages
Highly configurable dashboards and reports for real-time insights.
Interact with clients via an integrated platform unifying sales, customer service, and marketing.
Data sharing and team collaboration.
Assist customers throughout their whole journey.
Stay connected, on all the channels (email, applications, text messages, social media, advertisements, websites, and more).
Wrapping up…
CRM email marketing is one of the most efficient ways to track, monitor, and reach qualified leads. But with so many solutions on the market, this review was aimed to shorten your research process.
If you're just getting started with marketing automation, CRM, and email marketing, it is crucial to define your needs beforehand. Most of the software presented here offers a demo version. This might be the perfect way to get a feel for the interface and test the functionalities before subscribing.
Best tools for you