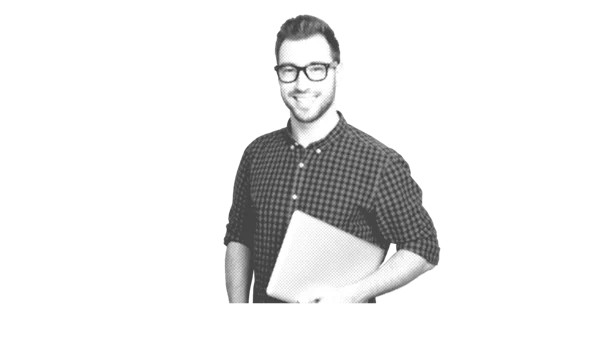 CRM advertising: A must-have for businesses to target the right customers
CRM advertising is defined by connecting CRM with advertising. It is good because you don't just get to create ads, but it helps optimize and to track ads in your data. Where life was hard without our fellow tracker now everything from the click of a lead is automatically stored in your CRM platform. Your marketing directly targets the right prospects.
Wouldn't you, as an advertising agency or not, want a double winner? Even though digital marketing can seem very impersonal, with CRM advertising, all of that can change. Here is what, how, and examples.
Enjoy your reading..
What is CRM advertising?
CRM advertising is the data, such as social media, telephone, emails, live chat, stored in its CRM system used to aim its advertisements at the right target. Due to this, marketers can create pertinently and offer ads for prospects. It allows you to send your message wherever your customers are present, i.e., Twitter, Facebook, etc. by giving you an overview of your customer database activity online.
The data supply them with current customer data, which helps the marketing team to comprehend the customer's needs, wants, and preferences. The marketing team is also provided with information about what is or not working in terms of pain points and touchpoints. And these result in the designs of marketing ads that directly correspond to what those prospects were looking for.
How does CRM advertising work?
As we have defined what CRM advertisement is, we will now explain how it works in advertising.
As it was previously mentioned, your CRM must be able to collect data, build a list that can then be used to target the right customers' needs.
So, here are a few ways to demonstrate how it works:
CRM matches your profile with the
Automate new and existing contacts: Automations help save time that else wise would have been spent on manually integrating each contact. This reduction made a way to focus on solving customer's issue, sift through contact and hit the right target. The company's marketing appeals more to customers because of the valuable information given from the data.
Customer segmentation: Many data will be stored and recuperated, but there will different activities from customer to customer based on job position, demographics and area code. It is the ones that click and respond the most that you want to invest your time with. Without their social presence, there would no surveillance of activity and therefore, no CRM data collected and no marketing ads to create. In addition, segmentation helps to classify those customers into groups and to deal with each according to their interests. Organization improves customer efficiency.
Personalized advertisement content: Well, once everyone has been divided by preferences and activity presence online, then you can personalize those ads and messages. CRM will let you know the person you are addressing, whether they are a manager versus a man or a woman. The more personal the message, the higher the revenue.
Data storage: No more reinventing the wheel, you can reuse what is already stored and analyze the results.
CRM advertising enables a marketing platform to connect with online social and advertising networks, allowing brands to determine customer contacts to these channels and target them with automated advertising campaigns.
How is CRM used in advertising?
Two words are present in CRM advertising which can be viewed at two different ends of the spectrum because most times, even though marketing's aim to be specific and personable it is perceived to be very general and used to sell products rather than the answer to prospect's many needs whereas CRM is the definition of managing a close relationship with the customer through data focus.
So, how does a business attract a prospect to turn him or her into a loyal customer using CRM marketing strategies?
Well, guess what, we will start by explaining defining them individually and then, how they are used in conjunction.
What is CRM?
What does CRM stand for? CRM (customer relationship management) is a software system a company uses to keep tabs on their customers and potential customers to produce healthy and positive interactions. It is done thanks to the study of data analysis. And, of course, to gain those customers, advertising has to be applied.
Besides CRM, we also have eCRM. To help you understand more eCRM meaning, we refer you to this article.
What is advertising?
Advertising is the tools, whether it's a brochure or an ad on Facebook, used to sell a product or service to a prospect. It is to create brand awareness and generate traffic.
Marketing's main purpose should consist of:
Capturing attention
Educating prospects
Converting
And though, through that, it is to educate your customers or clients on the ins and outs of your company's brand and the hopes of increasing sales. This could sometimes be the cause for problems because when a company uses marketing, they tend to focus so much on the product or service itself that they don't actually grasp if its use or prospective customers' needs dovetail.
So, how is CRM used in marketing?
We can see that they both rely on each other. There would be no huge generation of leads if it weren't for answering customers' needs, and those would not be answered if it weren't for the CRM platform. CRM is used to streamline processes, relay information, give marketers detailed information about prospects to quickly handle requests and target the right audience.
You can automate your contacts, which improves conversion rates as less time is spent on manually writing down each contact names. CRM supplies its own form that you can insert on your website to attract leads.
In addition, a feedback loop is recommended that detects prospects to gain leads. You would be able to track your campaigns, so you can see how they first got access to your campaigns.
You should customize your reporting: It views and tracks your campaign's performances. Constructing a list by source helps your CRM data combine data from other sources.
Perfect your conversion rate: CRM automation helps as it indicates conversion blockage. You will be able to see conversion rates and personalize offers and promotions, verify the funnel, and more.
Nurture the leads: CRM gives you clear details of the leads you are dealing with, but you still need to turn them into customers, so you can send out emails, thank you pages, etc.
CRM tools for advertising
For example, Facebook forms exist for a company to publish their ads to target new leads and to transform into customers.
When prospects fill out the forms, information from their age, location, job, female or male is collected from the company and placed in their CRM database. It leaves a chance for the company to tailor their sales process to the likes of the lead, set up a meeting, and chat about collaborations or buying. In this meeting, everything that the lead likes should be mentioned, a solution should be found from their problem, etc.
Once everyone has agreed to the discussion, then real business and contract signings are pursued and move the head in the right direction.
So when it comes to it, CRM and advertising go hand in hand to get the best conversion, follow-up and understanding of leads. There could not be a successful sale without direct ads that answer to leads' and customers' needs if it were not for CRM. Customers would not stick around either if CRM didn't allow quick response to issues and personalization. Both are essential to growing a business.
CRM is now an important part of the strategy of companies. We can see not only the benefits of CRM digital marketing but also the benefits of CRM for sales manager.
I hope you decide to use CRM advertising. Come back to us with the benefits.
Best tools for you