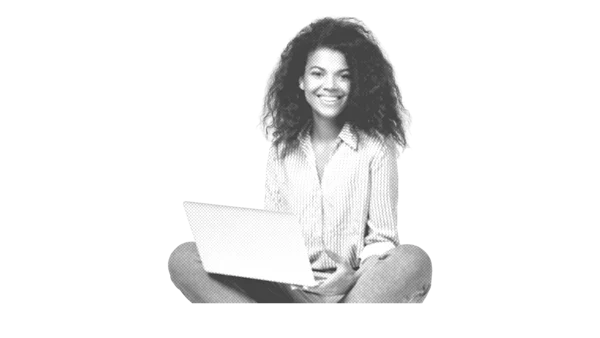 What Is The Role of CRM in Digital Marketing: The Why and The Benefits
Popularity, growth, and competition have made digital marketing challenging. This has led to companies realizing that they have to implement a form of CRM to withstand the test of time.
Just because digitalization is the name of the game these days doesn't mean you should forget what makes your business unique in the first place. When using digital marketing, and its related tools, you should be targeting the people that made your brand successful from the start, your core customer base. These key relationships are what got your company going, and what will keep it afloat in the future, never forget that.
Furthermore, CRMs were born out of the precise necessity to track key customer segments to ensure digital marketing success. But exactly what role do they play in your daily operations? Keep on reading to find out!
What is digital marketing?
Digital marketing is basically every marketing activity, and strategy that is used on digital platforms such as social media, and websites to attract prospective clients.
Most of its efforts are focused on different efforts like content marketing, SEO, influencer marketing, email marketing, etc., anywhere where prospective customers spend most of their time.
Why use a CRM?
A CRM, or a Customer Relationship Management system, adds an extra layer of human interaction and personalization that your digital marketing strategies may be missing. It individualizes customers, so you can build a stronger, more long-lasting relationship with them.
An immense amount of data is collected by the software, which can then be segmented by specific criteria. For example, customers that are around the same age with the same interests are stored in one place, making it easier for sales teams to target them.
In doing so, your marketing strategy becomes more optimized: this saves you a great deal of time and money thanks to automation.
CRMs can also streamline invoices: reduces the processing time and costs of any invoice, as well as errors.
What about eCRMs? 👉 For a complete definition of eCRMs, click here.
While all CRMs have their unique benefits and features, not all of them are created equal. CRMs like the one from Odoo provide unique functionalities like the ability to create automatic and targeted marketing campaigns, end-to-end customer journeys, engaging email campaigns, and more.
What's more, unlike other CRMs, Odoo's completed integrated solution allows you to combine the power of its CRM with its whole suite of powerful business applications and third-party apps.
What is the role of CRM in digital marketing?
These days, more and more, if not most, activities are taking place online from web searches to shopping, etc. as it is quicker and more practical. We've come a long way from the days of waiting in line at a store or endlessly searching through encyclopedias…
Brands these days need to be able to adapt to our new fast-paced, digital world. They also need to know how to get the most out of the customer data they get back. That's why more and more companies are choosing more personalized offers and ads that specifically target segmented groups.
With the vast number of similar products and services out there, it's without a doubt the right strategy to pick.
But how do they harness customer data? Personalize offers and ads? Or even just segment their customer base? They use a CRM…
It is a fast pace environment, and companies can't let customers slip through the cracks.
Companies can't afford to let customers slip through the cracks, and CRM designers know this. That's why CRM features are rapidly becoming more advanced, offering functionalities like:
Team management organization
Customer data record storage
Marketing communication automation
Insights on inbound lead generation
Benefits of Using a CRM in Digital Marketing
A CRM collects and analyzes key data from web pages that customers frequently visit to get a good snapshot of their likes and interests. This way, once the prospect leaves your website, you can still market to them using personalized ads that will pop up on other websites, reminding them of what they just saw on yours.
Facebook is especially known for this kind of marketing. You may have noticed that a website that you have clicked on can be found as an ad on their page. Or, when you click on their ads, and you log in again, you see similar suggestions.
It's a quick reminder of your previous search history, giving you a little nudge to go back and maybe look at it again, which could lead to an eventual purchase.
Thanks to CRM advertising, as stated before, you can target the right customers with the right products or service ads. You get a good overall understanding of their age, gender, geographical location, and more.
As it is so efficient, thanks to the results of likes and dislikes on digital platforms, and the help of stored data, a company can access, track, and go straight back to reviewing a client's past purchases.
Campaign Creation
CRMs facilitate the creation of new designs for specific future digital campaigns that target the customers you want.
Those campaigns can then be published on the digital platforms that the customer visits the most. If they correspond to the needs of the customer, they'll most likely visit your website.
Don't forget to add those campaigns to your website as well. Keep them as a constant reminder of what they are searching for.
Time and cost-saving
CRM is also cost-effective for companies: manual entries will be dramatically reduced, no need to spend more time on saving customer info than actually promoting. Information will no longer be lost because it is stored in a central location. Less marketing will go to waste because data will help to hit the nail on the head with what customers are researching.
Better webpage positioning
CRM improves SEO (search engine optimization): using SEO is key for one of your pages to land on the first result page, most likely on Google. However, for that to happen it has to answer and correspond to a specific theme or question, the more precise, the more likely.
Increased brand loyalty and customer satisfaction
Finally, when those databases are stored on the CRM platform, you'll be able to provide personalized customer service and improve customer relationships through quick response times and increased satisfaction. It usually leads to future loyal advocates as they spread the word to their friends or family about their experience with your business or product.
The most likely, and preferred, outcome from the combination of these efforts is more loyal customers, who will in turn be more likely to recommend you as a brand. Surprisingly, even though a CRM is digital, it brings that key human interaction element that digital platforms need.
As you've seen, implementing a CRM into your digital marketing strategy can have an untold amount of benefits for your company.
It allows you to personalize the way you interact and respond to each customer in a unique and engaging way. Brands can learn more about their customer's needs, likes, and desires, in order to tailor a specific offer to them.
Companies that implement a CRM in addition to their existing digital marketing strategy will have a tangible advantage as compared to companies that use traditional methods and tools.
Nowadays, companies tend to use CRM in their strategy. By now, you know that a CRM is a key part of a company's marketing strategy. However, it can have additional benefits, especially for sales managers and other business departments.
Best tools for you