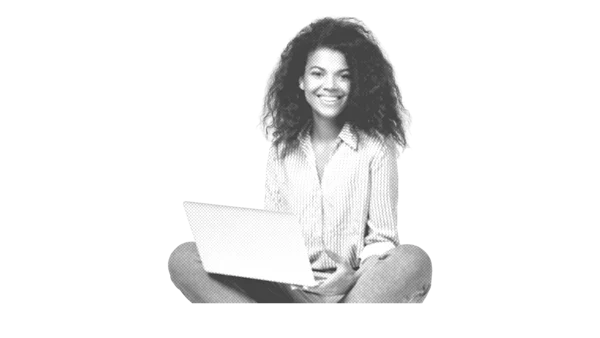 Popularity, growth and competition have made digital marketing challenging, which led to companies realizing they had to implement a form of CRM to withstand the test of time.
And, because digitalization has taken foot in the business industry, one must never forget the reason for a company success. When using digital marketing, it must be directed to the most aligned people with your brand. Its success lies in the fact that, the relationship with the key component in this, which is the customer, should be upheld.
Customer relationship management known as CRM was born. But how does it play a role in digital marketing? We'll explain further down.
What is digital marketing?
Digital marketing is basically every marketing activity, strategy that is used on digital platforms such as social media, websites to attract prospective customers. It aims your marketing methods on platforms that prospective customers spend most of their time on such as Facebook, Twitter, Instagram etc.
Why use a CRM?
What does CRM stand for? CRM adds the base of human interaction that digital marketing could be missing. It individualizes customers, so you could build a strong; long-lasting relationship with them.
The immense amount of data collected is segmented, customers that are around the same age, with the same interest are stored in one place making it easier for sales teams to classify their management.
Your marketing strategy is optimized: Save a great deal of time and money thanks to automation.
Streamline for invoices: Reduces the processing time and costs of any invoice, as well as errors.
What about eCRM meaning? 👉 For a complete definition of eCRM, we refer you to this article.
What is the role of CRM in digital marketing?
More and more activities are taking place online from web searches to shopping, etc. as it is quicker and more practical. There is no longer the need to stand in a line in a store if you choose not to, and especially during sales season when everything is chaotic, nor go to the library for information on a company.
For these, brands needed a quick adaptation as well as something that would help manage audience engagement and data.
So, what have stores or businesses chosen to do? They have decided to bring their products and services to your doorstep and online.
With technology updates and limitless information, a customer is exposed to many other offers of the same product, CRM is key to staying ahead of the game.
It is a fast pace environment, and companies can't let customers slip through the cracks.
Due to the affluence, it can be hard to remember who you may have worked with, had numerous interactions with as opposed to the ones who have only browsed.
CRM software has been implemented by so many companies because it organizes team management. It is basically the tool for storing data records. You can quickly respond or send out marketing messages, ad campaigns specifically catered to each customer. It helps you to be quicker, to be as competitive if not more than your competition.
CRM improves inbound leads: A CRM system is important because it gives the marketer a good overview and insight on the number of leads that they are generating and compares it to their sales, to know what needs to be fixed or just sacked because the public is not responding to it.
CRM tracks key performance indicators: a measurement that evaluates the company's performance in terms of goal attainment over a period of time.
Maps out customer journey: With the number of clicks on an ad, length of time spent on a website, you can kind of predict the process of what the customer is looking for and, whether they will buy or not. If they are hesitant, send pop-up ads.
Benefits of CRM in digital marketing
CRM collects data from pages and websites that customers have visited and browsed, what they clicked on, to then use it to see what they were interested in, so that when they come off the website or social media page, they can send them pop up ads involving the same thing they have viewed.
Facebook is especially known for this sort of marketing. You may have noticed that a website that you have clicked on, on the web, can be found as an ad on their page. Or, when you click on their ads, and you log in again, you see similar suggestions.
It is a quick reminder of his or her search, his or hers needs, inciting them to go back and maybe finish their browsing which could lead to purchasing and sales conclusion.
Because of CRM advertising, as it has been said many times before, you can target the right customers with specific products or services ads. You get an indication of their age, their sex, their location and more. And, as it is so efficient, thanks to the results of likes and dislikes on digital platforms, and the help of stored data, a company can get access, track and go straight back to their past purchases.
CRM facilitates the creation of new design for specific future digital campaigns that aims the customers that you want.
Those campaigns can then be published on the digital platforms that the customer frequents the most. If they correspond to the needs of the customer, he or she will visit your website.
Not forgetting to add those campaigns to your website as well, keep them as a constant reminder of what they are searching for.
CRM is cost-effective for companies: Manual entries will be reduced, no need to spend more time on saving customer info than actually promoting. Information won't be lost as it is stored. Less marketing will go to waste because data will help to hit the nail on its head with what customers are researching.
CRM improve SEO (search engine optimization): Using SEO for a page to land in the top search results, it must answer whatever the customer or prospects are looking for. Perfect to sell what a customer needs.
Finally, when those databases are stored in the CRM platform, allows you to create personalized customer service and improve customer relationship through quick response and satisfaction. It usually leads to future loyal advocate as they usually let people know of your brand. Surprisingly, though, it is digital itself, it brings that human interaction that the digital platform needed.
As you have read, there are many benefits to CRM in digital marketing. It brings that psychological aspect to an environment that can quickly or often be perceived as very robotic and technical. Companies can be able to read prospect on a deeper level, which can be motivational as there would be more interactions. Customers deal with companies that get them and on the other hand, companies feel like they are accomplishing their goals.
Nowadays, companies tend to use CRM in their strategy. We can see not only the benefits of CRM in digital marketing but also the benefits of CRM for sales managers and for other departments of the business.
So let us know what you think when it comes to CRM digital marketing.
Software quoted in this article