MailChimp: in summary
MailChimp is an emailing software that allows you to manage your contact databases: personalize fields (first name, last name, email, etc.), correct misspelled emails, manage unsubscriptions...
The advantage of MailChimp, in addition to its very aggressive price, lies in its email creation tool. It allows you to create responsive emails and newsletters (adapted to small screens) based on templates created by designers.
Advantages of MailChimp

Extensive customization of email templates
The email editor is fast, bug-free, and allows you to customize basic templates.
The basic version of MailChimp is free.
The free version does not offer all of the features but it is sufficient if you only want to send a monthly newsletter for example.
Integration of MailChimp with other online software
Where MailChimp is well above the competition is in its integration with a wide array of SaaS (online) software like Salesforce (CRM), Pipedrive (CRM), SugarCRM, Facebook, Twitter, Wordpress (CMS), Magento (CMS), etc.
Disadvantages of MailChimp

MailChimp has limited Spam control
Anyone can import any contact list into MailChimp allowing spammers to use this service as they wish. The overall deliverability of the service is all the more affected.
Key features are not free
MailChimp is a free service for people who have small mailing lists and it is very easy for them to sign up and start using the service. However, the features that really make the difference in email marketing like an automated generated response and A/B testing are only available with a premium membership.
The terms and conditions of use are clearly to the advantage of MailChimp
It turns out that if your activity does not correspond to MailChimp's general terms of use, i.e. if you put too much pressure on an audience, MailChimp may close your account without prior notice. This means that you can lose your list overnight.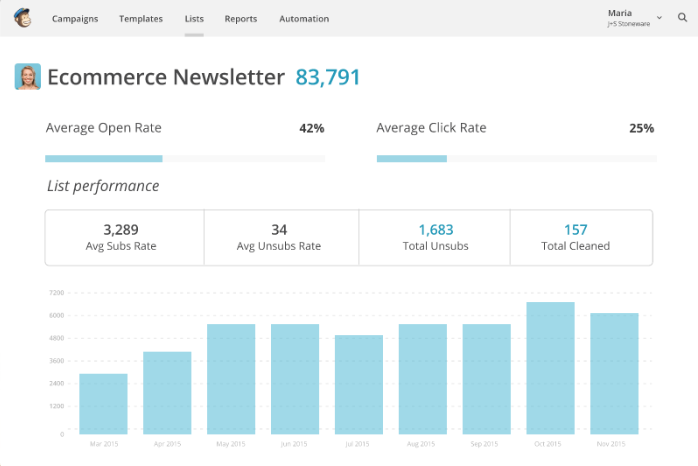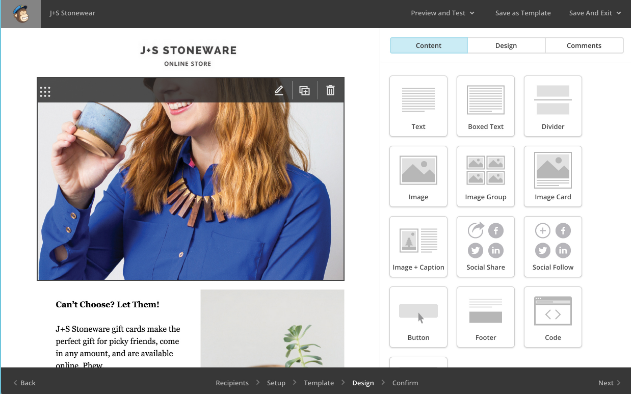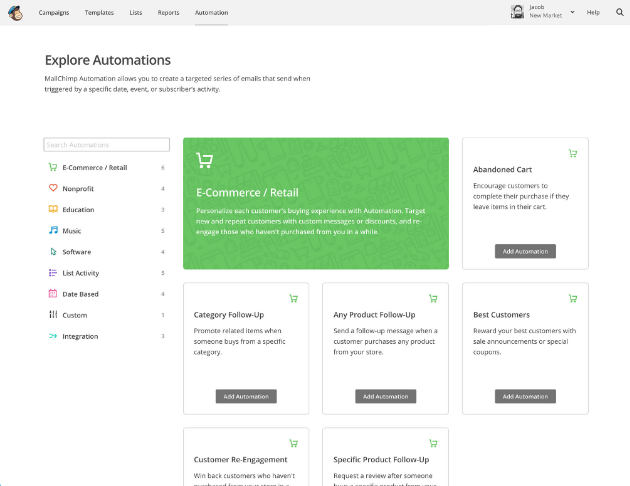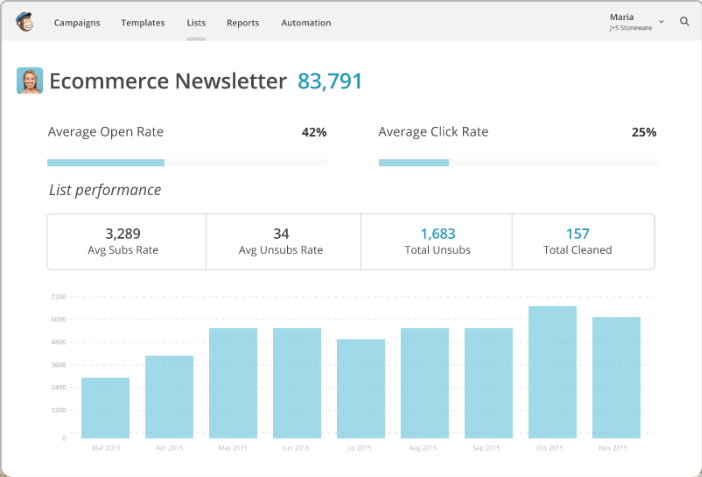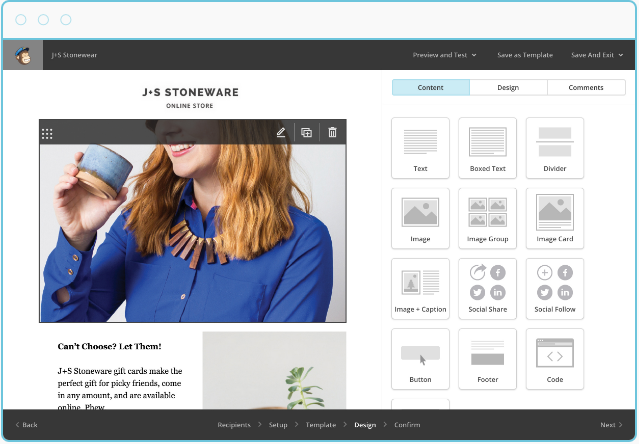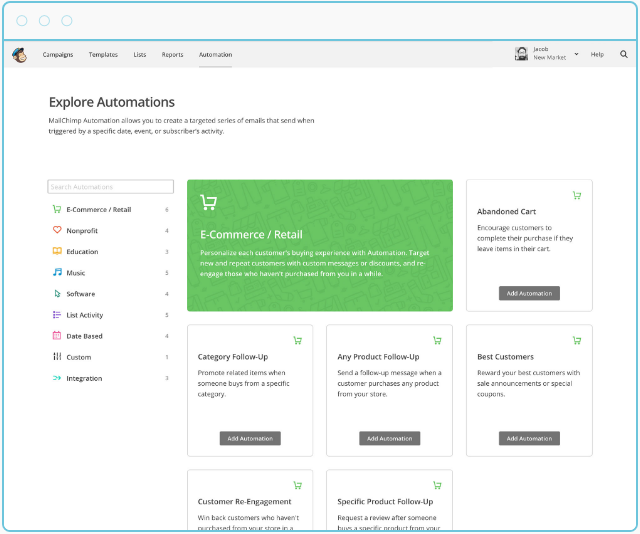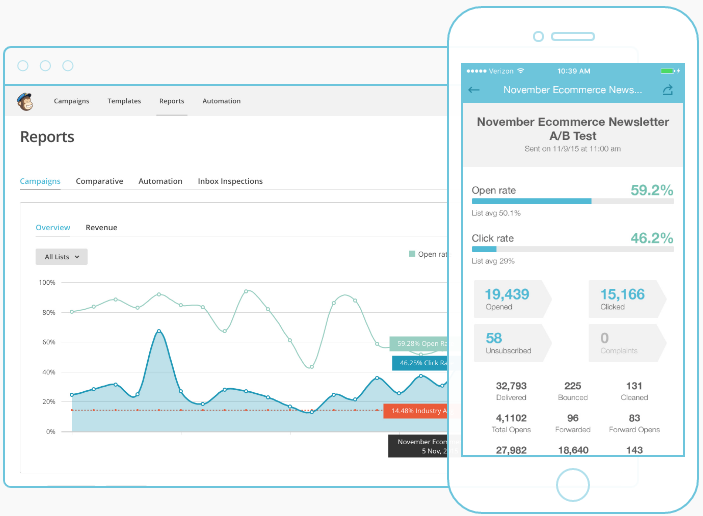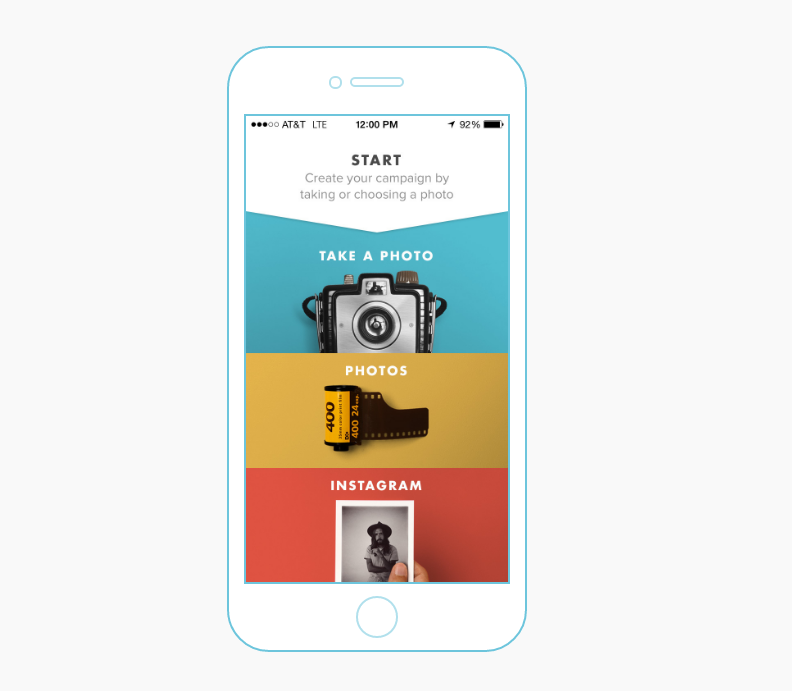 MailChimp: its rates and features
Growing Business

$20.00

/month /unlimited users

Pro Marketer

$20.00

/month /unlimited users

Automatic Campaign Trigger

Automatic Campaign Trigger

Automatic Campaign Trigger
Appvizer Community Reviews (0)
The reviews left on Appvizer are verified by our team to ensure the authenticity of their submitters.
No reviews, be the first to submit yours.