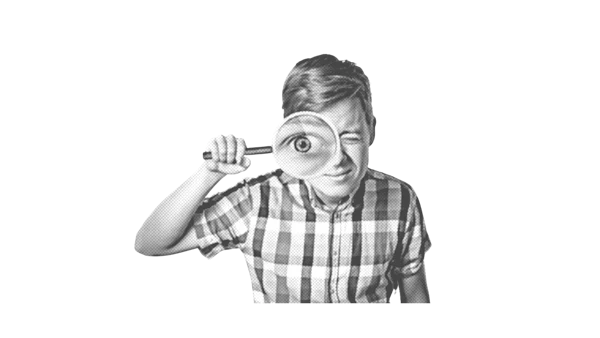 Lead management might seem like a vague concept to some. But it is paramount for businesses to understand each of the steps of the sales pipeline.
These require concrete actions. Nowadays, marketing automation and sales intelligence have made it easier for sales teams to reach out to prospects and nurture leads. But this also means your business should be ready to compete with adapted tools.
In this guide, you'll learn how to successfully manage your leads and drive up your sales and revenue generated by leads!
Definition of lead management
Lead management refers to the actions you take to acquire and convert leads. Its objective is to guide customers through each step of the sales funnel. In other words, successful lead management should streamline the process of acquiring leads and make sure they eventually convert into prospects, then customers.
Without proper guidance and nurturing, leads won't consider your offer, and prospects won't make a purchase. Making a sale requires constant attention to the needs of your prospective customers.
Lead management requires a hand-on approach and quality data to ensure leads receive the right information, at the right time. Inching your way toward a sale takes delivering helpful information and a deep knowledge of your leads. Who are they, what do they need?
Steps of the sales pipeline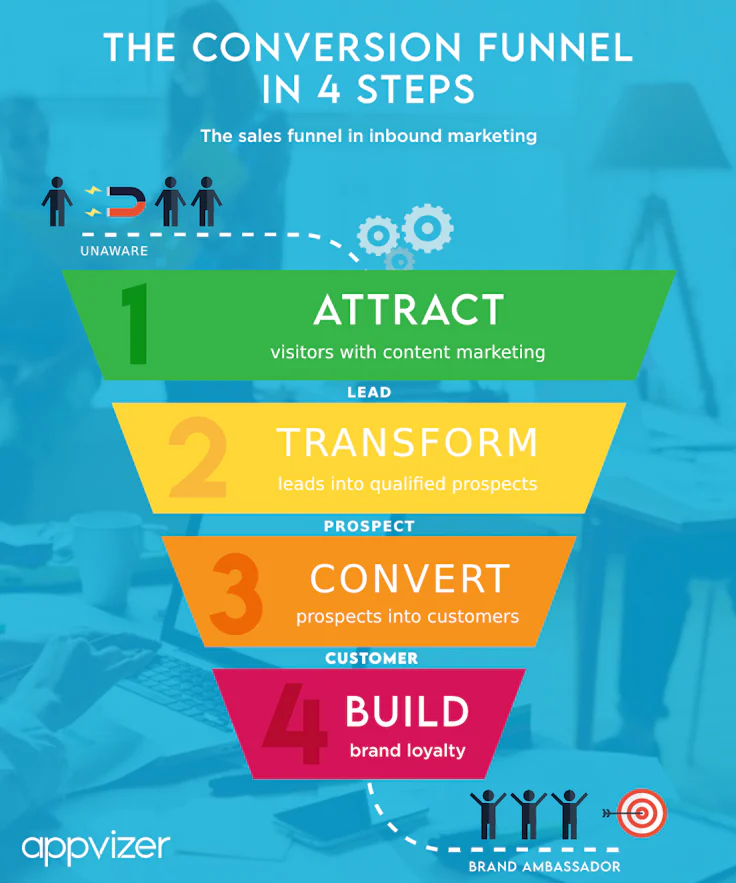 This infographic gives a visual overview of the sales pipeline. As pictured, most customers don't make a purchase directly!
This holds true for B2B sales especially. In this market, the sales life cycle is even longer, making it essential to consider each step of the sales process carefully.
Lead generation
As expected, the first step of the sales process is actually acquiring new leads. This first step seems daunting, but there are many ways to build a solid pool of leads for your sales rep.
You can pick from outbound or inbound marketing techniques. These strategies can work hand in hand as well.
Outbound lead generation
Outbound marketing regroups more traditional tactics. These campaigns involve reaching out to leads first. Targeting leads who might be unaware of your value proposition before has its own pros and cons.
This initiative can be a great way to increase brand awareness and analyze the needs of your prospective customers.
Outbound campaigns could be plagued by a low Return on Investment (ROI): leads contacted this way might not need your product or service.
Outbound lead generation methods include cold calling, cold emailing, advertisement, and even webinars.
Inbound lead generation
Inbound marketing aims at enticing leads to come to you. You will need to pour time and effort in this approach for it to be effective. However, it gives you the opportunity to nurture leads earlier in the sales funnel.
This makes it easier for your sales reps to clinch a deal with. Inbound leads are often captured with content marketing. Producing quality content and following SEO guidelines will give more visibility to your website.
👉 Lead generation is a broad concept you can explore to gain the edge over your competitors. Attracting prospects is a key step of the sales process: without leads, no lead management. Lead generation tactics are varied and depend on the customer persona.
Use a CRM
Regardless of the way you choose to attract leads, you will need to collect and organize their info. CRM software can help you sort and keep track of your leads. They are essential tools for sales teams worldwide.
🛠 You can use tools like HubSpot CRM to store information about your leads and customers, as well as all your exchanges. This is essential to any effective sales strategy.
Lead qualification
Once your successful lead generation campaigns have helped you capture more prospective customers, it is time for your sales team to spring into action. Their job will be to qualify leads, then convert them into customers.
Converting unqualified leads into viable prospects means understanding their needs, and how your company could provide them with the best solution. This requires a deep knowledge of each lead. You could exploit data such as:
the landing page through which your lead filled out a contact form, which indicates their favorite topic of interest
relevant data such as the place they live, their age or gender
the actions they took on your website: which web forms they filled out, which CTA they responded to…
what content they've visited or downloaded: white papers, case studies…
This data is precious for your sales representatives: they can use it to attribute a score to each lead.
Lead scoring consists in qualifying and analyzing each lead. This scoring system helps sales team determine which leads they should focus on, and at which step of the sales funnel they currently are.
Although lead scoring is a powerful tool, it has to rely on extensive and up-to-date data to be accurate. Collecting such data could prove difficult. Visitors might only give you their email address, or not fill out the contact form at all.
B2B leads databases can enrich your CRM with reliable information about your leads. They automatically crawl the web to match your data with relevant information, such as their position according to their LinkedIn profile, or even their phone number.
🛠 Zoominfo is one of these sales intelligence tools. It provides the precise data you need to reach your ideal customer. You do not need to worry about sifting through irrelevant or unnecessary data points.
Lead nurturing
Once you have managed to turn your leads into prospects familiar with what your solution has to offer, you should strive to keep their interest alive.
Prospects should be reminded of your brand regularly. B2B customers are more likely to take more time to complete a purchase, as decision-makers need time to choose carefully.
In the meantime, you should never stay idle. Prospects need attention and relevant content before they convert into customers. You should ensure the communication they receive is personalized according to their needs. Base your marketing on their own customer journey to stroke their interest.
Nurturing your prospects raises your chances of concluding a sale. But it does not necessarily take up a lot of your sales team's time if they're using the right tools. Marketing automation is a great way to push personalized recommendations and relevant content to your prospects. These tools leverage data analysis and tracking to automate tasks like sending push notifications, emails, or schedule calls with prospects.
Imagine they regularly visit webpages related to a specific topic, or that you've obtained their email address from a specific landing page. You could create and send them personalized newsletters related to this topic or other closely related subjects.
🛠 Simple tools like Mailchimp can automate large-scale marketing and email campaigns. They integrate with most CRM software so you can organize information about your leads under a unified platform.
Conclusion
Attracting leads and converting prospects into customers is a complex operation. It requires a careful approach to guide leads through each step of the conversion process.
Lead management should be ingrained in your sales team philosophy. Adopting a personalized selling tactic is the only reliable strategy to drive up the revenue generated by leads.
Be sure to reach out to your leads by the most relevant channels. Nowadays, inbound marketing techniques are a good way to generate qualified leads. Content marketing could add value to your business.
Sales intelligence tools and marketing automation will help your sales team focus on the right prospects and find the best argument to convert them into customers with an attentive nurturing process.
Lead management is an essential part of marketing and sales operations. With the right tools and mindset, your business could boast mouth-watering conversion rates!
Software quoted in this article