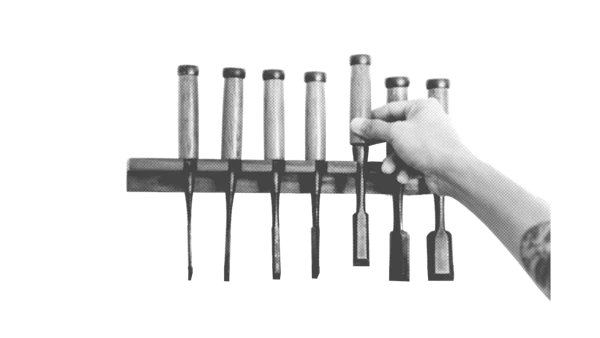 Payroll Automation Solutions : Because Nobody Wants to Do Math
Payroll is a core part of every business, whether large or small. Only problem: it's a time-consuming and expensive process. Fortunately, there is now a wide range of software designed to automate the payroll process, which greatly reduces human input by streamlining payroll processing.
In this article, we will talk you through the main benefits of payroll automation and tell you about the best automated payroll systems your small to medium-sized business or startup can use.
What is Payroll Automation?
Paying employees, which consists of calculating earnings and withholdings for taxes and employee benefits, is crucial for all businesses but is usually a costly and time-consuming process
Payroll automation tools are designed to help organizations streamline procedures and increase efficiency by easily and automatically creating payroll reports, calculating tax withholdings, processing salary payments and handling direct deposits.
Can Payroll Be Completely Automated?
Not only is it possible to fully automate your payroll process, but adopting an automated payroll system from the start so it grows with your business can be very beneficial to your organization. By using a payroll automation system that supports growth, you will be able to easily scale your workforce.
Introducing payroll automation, even in a limited capacity, is also extremely beneficial for your HR department. Instead of spending hours crunching numbers, managing spreadsheets and fixing mistakes, they will be able to focus on high-value tasks that support the development of your business.
Benefits of Payroll Automation
Automating your payroll process just makes everything easier. Here are some of the main benefits of automated payroll.
Reduced Payroll Errors
One of the most significant benefits of payroll automation is the reduction of errors in the payroll process. By reducing human input, you reduce the risk of typos, duplications and mistakes. Your payroll automation system will automatically calculate deductions, overtime pay, commissions, and anything else affecting an employee's pay to ensure payments are correct.
Saves Time and Money
Setting up automatic payments to transfer employees' salaries and wage payments to their bank accounts is very straightforward and can save companies a lot of time. Payroll automation can perform all calculations needed in the background.
Freeing up time for your payroll managers also means they can concentrate on higher-level business activities while your employees still receive their payments on time every pay period.
Increased Data Security
Spreadsheets and hard copies are not the most secure places to store important payroll data. Automated payroll software offers encryption, passwords, two-factor authentication, and more to ensure unauthorized parties can never access payroll information. Using an automated payroll system also reduces the risk of records being mislaid or damaged.
Accurate Record-keeping
Automated payroll software keeps your data and records organized: employee data, hours worked, payment rates, payroll dates, and more. It helps you remain compliant and ready to be audited at all times.
Helps You Stay Compliant With Federal and State Regulations
Automated payroll systems will help ensure your organization is compliant with all the relevant federal and state regulations, and that your taxes are filed correctly and on time.
Reporting Features
Most payroll automation systems can create customized, downloadable reports to help you make informed decisions based on accurate numbers that are accessible in just a few clicks.
We have tried and reviewed the following payroll automation systems for you.
Payfit
Payfit is a cloud-based solution for running payroll and managing employees. It provides a lot of useful tools designed to manage and pay your team members in just a few clicks. It is specifically designed for small and medium-sized businesses in order to ease payroll processes and free up more time for team members to work on developing your business.
Benefits
Easy to generate and send payslips
Reliable
Integrates with leading HRIS like HiBob or BambooHR for user-friendly and seamless HR management
Easily manages leaves and absences, updates employee payslips in real-time
PayFit's expense feature allows you to manage your expenses efficiently and view their impact on payroll in real-time.
Our Opinion
Payfit is a great app for payroll automation. We love that it makes it easy to handle work absences and allows you to manage expenses efficiently, while automatically updating payrolls in real-time.

Paying your employees has never been easier
Learn more about PayFit
Personio
Personio is a Germany-based all-in-one HR software that offers tools for payroll, automating HR processes, recruiting, and onboarding. It is designed to meet the needs of small and medium-sized businesses. It supports workforce management with employee self-service features, as well as support for HR workflows, and employee performance review.
Benefits
Complete and Efficient Payroll management. Automatically enters hours worked, overtime and absences, with accurate calculation
Employee tracking tools: attendance and absence tracking, time monitoring of working hours and overtime
Extensive support, guidance and best practices
Our Opinion
Personio offers many helpful features. It's a complex solution that can be difficult to use, but once you get past the learning curve, it's a great software that you can use for payroll automation as well as many other HR-related tasks. We love that it integrates with about 100 other third-party tools, such as Zapier, Slack, Linkedin, Google Calendar and many more.

Human Resources Management System
Learn more about Personio
QuickBooks Payroll
QuickBooks Payroll is a cloud-based payroll service that fully integrates with Intuit's other software solutions. You can also use it as a stand-alone payroll processing service for your small to medium-sized business. It provides useful payroll features including automated tax calculations and filing, unlimited payroll runs, benefits administration and reporting. It also manages independent contractor payrolls for you.
Benefits
Unlimited payroll runs
Automated calculation, filing and payment of federal and state taxes
Robust reporting
Employee self-service platform
Payroll reports
Excellent customer service
Free trial
Our Opinion
In our opinion, Quickbooks can be extremely helpful for small and medium-sized companies. It is easy to use and provides all the main features you need, even though it still lacks a few key features such as integration with accounting software other than QuickBooks Online.

The world's leading accounting software for small businesses
Learn more about QuickBooks
Deel
Deel is a comprehensive automated payroll software that is very useful when you want to handle multi-country payroll processes (150+ countries available) on a single platform. Deel helps businesses automate their entire payroll process, from hiring, issuing payrolls, and managing contractors as well as calculating taxes, deductions, and other pay-related information.
Benefits
Easy to set up and use
24/7 customer support
Straightforward onboarding
Simplified payroll management
Great when you have an international team
Supports many contract types when you have to pay contractors
Automated tax filing features
Free Demo
Our Opinion
Deel is an excellent software for payroll automation and other pay-related tasks. Its intuitive dashboard helps streamline the entire process, even though customization remains a bit limited, in our opinion. But overall, Deel is a great choice for businesses looking for an efficient way to manage their payroll process
OnPay
OnPay is a cloud-based payroll service that provides scalable solutions for small and medium-sized businesses. It fully automates the payroll process, including the calculation, filing and payment of payroll taxes. OnPay comes with additional pay-related capabilities such as custom reports, HR features and integration with other apps for accounting, time tracking, retirement and HR compliance. OnPay also allows you to easily incorporate extra payments such as tips or commissions.
Benefits
Easy to use and easy to set up
Payroll can be run on any schedule, including multiple payroll schedules for different employees
Provides unlimited pay runs
Cost-Effective
Accessible anywhere, any time
Excellent support
Our Opinion
OnPay is a great solution for small businesses, especially if they have hourly employees. We appreciate that this solution allows you to run payroll according to your own arrangements, including canceling pay runs and making corrections.

Payroll and HR tool that keeps your business running
Learn more about OnPay CRM
SurePayroll
SurePayroll is a cloud-based payroll service designed for small businesses and households that employ staff such as nannies or other hourly employees. This payroll service includes payroll processing and calculations, deductions, direct deposit, filing and payment of payroll taxes, employee self-service and HR support, among other features. SurePayroll offers customizable reports that provide quick and valuable insights into payroll and employee data.
Benefits
Easy to set up and use
Good customer support
Easy employee payroll
Automatic payroll tax filings
Reporting and statistics
Contractor payments
Garnishment payment processing
You can access SurePayroll via its mobile app.
Our Opinion
In our opinion, SurePayroll is a great payroll automation system for small businesses. It is secure, affordable and provides very useful tools like tax compliance features, or wage garnishments. We also find that its automatic tax filing feature is well-designed.

Simple payroll Software
Learn more about SurePayroll
Payroll Automation: Final Thoughts
Automated payroll systems are a cost-effective solution for businesses of all sizes. They help reduce human error, ensure compliance, improve employee experience and free up time for strategic work and increased productivity.
Best tools for you