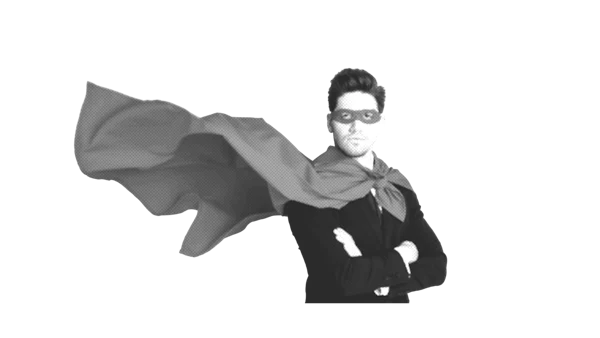 How to conduct an employee development plan?
What should your employee development plan look like? What outline should you follow for an effective meeting?
"The more the employee feels the company is investing in their future, the higher the level of engagement,"
What is an Employee Development Plan or Professional Development Plan (PDP)?
It is a period of mutual exchange between the employee and his employer in which they construct or see the development of the employees' career path by talking about subjects, such as the possibilities of professional growth and skills development in the workplace.
Employee Development Plan: Q&A
▶︎ Who is concerned? All employees (fixed-term contracts, permanent contracts, professionalization contracts, etc.).
▶︎ When does it take place? It is highly recommended to do it every year with contracted employees. It should also take place when employees return from a long-term leave or break (maternity, parental, family support, extended illness, sabbatical, etc.).
▶︎ Is it mandatory? No, however, it is part of a company's best practices for effective engagement with employees, as well as reducing turnover by maintaining employee motivation.
▶ What is the purpose of the career path consultation? The aim is not to evaluate performance, but to provide an overview of your employees' careers. It resembles a progress report: you discuss their career development possibilities and identify their training and skills development needs.
As a manager in charge of conducting professional interviews, whether you are a human resources manager, line manager, or CEO, you need to follow a precise framework for this exercise.
How to create an outline to conduct an employee development plan?
In order to create an outline that will serve as a framework for conducting a professional plan, here are the points to prepare for your exchange.
A copy containing the different topics of the interview can be provided for the employee as well, saving time before the consultation takes place.
Gather Important Information
First, make sure you collect the employees correct information before the interview, such as :
Job description: to obtain a vision of their position, the scope of their activities and their role within the company.
Employment contract: to find out their type of contract, their seniority in the company, etc.
CV: In order to understand the identity of the employee, hobbies, extracurricular activity... and his skills acquired during his previous experiences.
Reports of previous professional interviews, to find other people's feedback and opinions on this employee's future practice.
You can obtain these documents from your employer or from your files while respecting the confidentiality of this information.
In addition, you should have any document that will allow you to identify the opportunities present in the company (current or future projects, development of an activity, etc.).
*Remember the main reason for this consultation is to match the company's needs in terms of skills and resources with the employees' potential.
Address the 3 main themes
▶︎ Career path
First of all, explore the career path of your collaborator:
Initial training
Skill level
Diplomas obtained
Career path before joining the company (previous positions, company names, and dates)
Career path within the company (positions held, training courses taken, certifications achievements...)
Current position: his missions, the perception of day-to-day work, and any difficulties encountered
If applicable, make a quick assessment of the changes that have occurred since the previous professional interview
▶︎ Professional aspirations
Next, identify your collaborator's aspirations:
Wishes for development within the company
Geographical mobility
Salary progression
Qualities and aptitudes for the desired evolution
Missing skills, if any
▶︎ Career prospects
Discuss the career development opportunities offered by the company, as well as support and training opportunities they can provide the employee:
Make a record of the decisions taken and actions carried out since the previous professional interview, if applicable.
Consider the possible evolutions of the employees, functions, and skills to be developed
Identify together the training actions to be implemented to achieve their professional objective.
Discuss the resources available to your employee, such as the training courses scheduled internally or available through external organizations, etc.
In short
Preparing for a career consultation is the key to an effective exchange with your employee. The framework you use must allow for a documented, constructive and transparent dialogue, leaving room for your employee's wishes, professional development, and vision of their future position within the company.
Once the professional interview is over, a follow-up must be set up to accompany your plan to implement a concrete action plan.
Software solutions are valuable assets for efficient management of a career development plan, from the creation of a personalized development plan framework to the follow-up of the employees' objectives and development goals, career advice, including the implementation of training programs.
Best tools for you