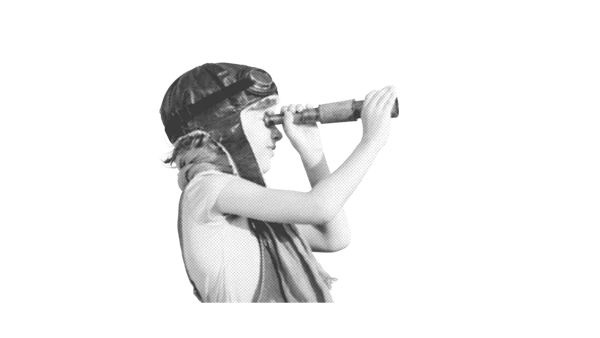 13 key actions to increase your online visibility
Online visibility means promoting activity through a presence on the web, aiming at marketing objectives: it is about increasing the visibility of a company in the eyes of Internet users to attract more prospects, win new customers, and improve its notoriety by enhancing its brand image.
What strategy should be adopted to seduce Google, as well as Internet users? What tools should you use for social networks, your newsletter, your blog? How to measure online visibility?
1. Understand Google and identify visibility issues
Being visible on the internet means being easily found and clearly identified on search engines and on sites where your company's online presence allows it to meet its audience, such as social networks.
It's no secret that the famous search engine Google has a dominant position and its near-monopoly allows it to set rules and make them evolve, year after year.
Online marketers agree that Google gives priority to the quality of content and the relevance of the information delivered to the target audience.
2. Having a website, the basis of communication
The website is the company's storefront: it presents the activity, the commercial offers, but must also be educational in order to inform prospects and guide them towards the act of buying.
In digital marketing, we call this approach a conversion funnel. A landing page is dedicated to converting visitors into prospects.
The visibility of a website starts with the choice of a good website creation tool. You can call upon the services of a web agency or install a CMS (Content Management System).
3. Optimize the SEO strength of your website
This often neglected step is the most important, even before the creation and the setting on line of your website. Quite simply because your readers and potential customers are looking for specific keywords in search engines.
To be found by your potential customers in the results of the search engines, it is therefore essential to:
identify the keywords that are related to your activity,
write web-optimized text content that describes these topics.
Search Engine Optimization (SEO) is a term often used to describe text content that is optimized for search engines.
Tools to find relevant keywords searched in your industry: Google Adwords.
4. Publish articles regularly on your blog
The companies found on the 1st page of Google, i.e. in the first 8 search results that appear on the search engine, regularly publish blog articles with relevant and useful information for their readers. Work on your content marketing strategy.
If Google likes content optimized for the web, it also favors websites that regularly publish content, and that brings value to the reader. The fresher the content is, the more value it brings to the reader, the better positioned it is in the google search.
5. Send a weekly or monthly newsletter
Offering your readers to subscribe to your newsletter is a great way to enrich your contact base and build a regular privileged relationship with your audience.
It is even more effective if your content is noteworthy: your readers who don't want to miss a thing will subscribe instantly! If you attend a trade show, create your own event, launch a new product, a new offer, the newsletter is the ideal support to complete your press relations.
Professional emailing management solutions.
6. Keep a watchful eye on your e-reputation
There are two main reasons why companies are doing monitoring:
to monitor what is said about them on the web,
to monitor its competitors.
To preserve a good reputation on the web, a company carries out a permanent watch in order to be able to react: check for plagiarism, deny a false rumor, claim a right of reply, avoid a bad buzz, etc.
7. Share your content curation
Displaying your expertise on the web also means sharing relevant content in your business sector. This is called content curation.
It is practiced in 2 steps:
Carry out your thematic monitoring by topic: you can follow the news of sites and blogs publishing content on your topic and classify them by subject.
Select the articles most relevant to you and gather them on a dedicated tool that can allow you to share its curation in a free version on 2 social media platforms.
8. Develop your presence on social networks
The famous community manager shares content on social networks, manages the community, encourages engagement, responds to comments, etc.
2 main performance levers are available to you to improve your company's visibility on social networks:
regular sharing of content (maximum one promo of a product or service) out of 12 publications,
advertisements on social networks, such as Facebook Ads.
Here is a list of Social Media Management Software to make it easier.
9. Write guest articles on blogs of your theme
Publishing content on other platforms has several advantages:
you make yourself known on sites with a high audience,
you value your expertise,
you reach a new and additional audience,
you can get a backlink that leads to your own site (this is negotiable).
Readers who want to know more about you or read other publications will search for you on Google: if they find you, your efforts to increase your visibility earn points!
This is called "guest blogging". For it to be effective, you should only practice it on blogs that are focused on your business sector, and preferably on recognized, quality sites that stand out in Google results.
10. Increase notoriety through influencers
Issuing a press release is the basis of public relations or press relations work. But efficiency becomes less effective with the rise of technologies and the change in uses! Influence marketing is developing: today we talk about e-visibility, about E-RP.
An influencer is a person who regularly publishes or shares relevant content on a specific theme, and who is followed by a significant number of people (this number varies according to each field).
Followers are called "fans" on Facebook, "followers" on Twitter. The advantage of having an influencer "in your pocket" or in your professional network is that he or she can highlight your publication by sharing it on professional social networks.
Your visibility, your notoriety, and your influence on the web can quickly grow if you call upon influencers relevant to your activity.
11. Use paid referencing
Paid referencing is called SEA (Search Engine Advertising) or Search Engine Optimized Advertising. The principle is to pay an advertisement to be positioned on a keyword in the results of the search engines. It is a lever of the acquisition of additional traffic to generate visitors to your website.
12. Choose tools to measure your visibility
Every business owner wants to evaluate the performance of his or her marketing actions.
Measure the traffic, the number of visitors who visit your website with Google Analytics. It's free, a simple code to insert in your site, and it's off to measure the actions carried out on your website: number of unique visitors per month, popular pages, demographics, etc.
Monitor the keywords on which your website is positioned, and evaluate the traffic generated by your SEO optimizations, estimate the volume of searches on a keyword.
Exploit the built-in features of social networks. They are free and give you valuable information. Problem: it takes time to go through each social network to collect data one by one. You might need to hire a community manager.
13. Define first and foremost a strategy to get results!
Are you well aware of all the levers capable of increasing your online visibility?
If you answer no, read this article again.
If you answer yes, you are ready to start defining your digital strategy.
Our advice: rather than trying to exploit all the actions simultaneously, prioritize!
Your choices are based on the degree of digital transition in your company: take stock internally, on uses, available resources, budget, and the time allotted! To be visible online, tools are essential.
In any case, you have no choice: you have to choose your weapon.
Ready to shine in the spotlight?
Best tools for you