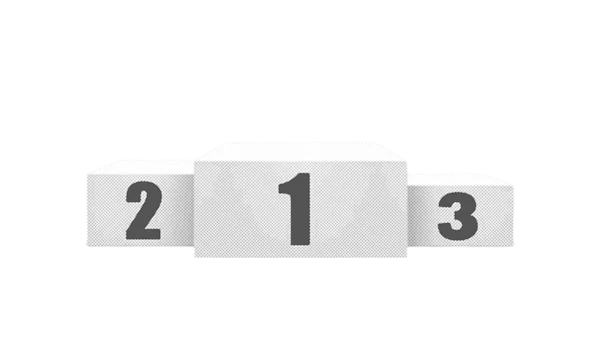 Top 6 Best Project Management Programs
2019 is an exciting year for project management. The source of this renewed interest is to be found in the cultural changes of companies that increasingly value collaboration between employees.
It is striking to note, for example, that the "Agile" project management method, originally designed for computing developments, is heavily used by marketing, support and HR teams. You no longer see marketing projects on a large scale and decision-making without sharing knowledge, capitalizing on everyone's experiences, planning actions and measuring results through dashboards.
This change is boosted by the evolution of software in SaaS mode (accessible via a Web browser) which revolutionizes and facilitates professional practices by removing spatial constraints. Whether you're in the same room or on different continents, no project action is impossible.
appvizer highlights core business applications, in this project management comparison, with a selection of 6 project management software packages. Review each solution's strengths and find the best project management programs best suited for your business needs!
General ranking of project management programs
The software are classified by alphabetical order.
Clarizen: the world leader in working with MS Project
Clarizen is a 100% Web-based solution which managed to become a credible alternative to MS Project (Microsoft Project) immediately after its release in 2006. Clarizen's strength is that it integrates a social network per project, allowing for the easy translation of unstructured information (ideas, comments, remarks) into usable data for the project (addition of milestones, definition of tasks, knowledge base, design brief changes).
On the customer relationship level, Clarizen is really trustworthy, thanks to roadmap sharing with project stakeholders. Clarizen is ideally geared towards IT companies, R&D fields, and service companies.
Features
Track your projects' status (duration, expenses, progress, roadmaps, timelines) in real-time
Increase collaboration between project manager, team members, and stakeholders
Have conversations, tasks, and projects in one application
Access to all of the software tools anywhere at any time from the mobile app

The most comprehensive web-based project management tool
Learn more about Clarizen
Fitnet Manager: business-oriented project management
Fitnet Manager is an ERP oriented project management solution. It's suitable for companies whose project management is at the heart of their business. It is unusual to associate an ERP with project management, but it can be a profitable strategic choice. By including a project management module in the computing system, invoicing happens automatically, the process is simplified and optimized.
The same applies to time management (additional hours) and project management skills, which have as much of an impact on planning and project production as on your internal Human Resources management.
Features
Customizable workflows
Integrations that connect to accounting and payroll software
Manages and stores documents
Utilizes Gantt Charts for a project's status reports and to see scheduled tasks and projects

The ERP Designed for Consulting and Services Companies
Learn more about Fitnet Manager
Planzone: project management to get your business off the ground
Planzone is the perfect example of a task management solution extended to collaborative work. Its refined, intuitive and ergonomic interface has no issues with delays. The program manager and each collaborator can manage projects, deliverables, current, and future tasks, comment on them, prioritize them, and above all filter and sort them in real time.
In terms of collaboration, we like the connection with Google Drive, the knowledge sharing, the integration with Google Agenda, and the discussions between collaborators to better communicate and manage the project.
Planzone is an excellent alternative to Asana or Trello, as well as a solid solution for project management. Planzone is suitable for any type of business and any context.
Features
Track and manage your project plan in real time
Collaborative workspace where all team members can contribute
Personal schedule and to-do list
Project templates database

Project management and daily task management
Learn more about Planzone
Sciforma: for project portfolio management experts
Sciforma is an exceptional solution in its ability to integrate specific challenges such as risk management, but also the most popular project management tools like Agile, Critical Chain, Prince 2 and many more.
Sciforma is a structuring, powerful, and efficient tool in 3 aspects: PPM (Project Portfolio Management), resource organization, and project time tracking, planning, and progress monitoring. Sciforma is aimed at IT companies, R&D sectors, and service companies.
Features
Track and manage your multiple project plans and projects
Team Portal - helps team members be up to date with assignments and deadlines
Check your projects' status with the Portfolio Status Overview and help from a PMP (project management professional)
Smartsheet: the easy-to-use tool
Smartsheet is a simple cloud project management solution that adds the project-based intelligence layer to spreadsheets like Excel, which most professionals already use and master. The organization and management of tasks over time and on the various resources are done on the fly and in real time. Project tracking is conducted via an automatic Gantt chart as well as the solution-integrated agenda.
On the collaborative level, Smartsheet integrates perfectly with your documents and your professional agenda. Smartsheet is aimed at small teams wishing to take on IT or marketing in a productive way.
Features
Increase team members' productivity with the mobility to work from anywhere
Alers for late, upcoming, and approaching deadlines for projects and tasks
Increase collaboration due to having a centralized location where all of the files, notes, and projects are located

Project Management : Streamline Workflows, Boost Efficiency
Learn more about Smartsheet
Wimi: interoperability and collaborative applications at the core of innovation
Wimi is well known among teams of midsize and larger companies for its communication plan and collaboration tools and techniques. The software solution is designed according to users' needs by exploiting known and most widespread uses. For example, the software offers its own storage space while allowing you to connect to your existing Google Drive.
In a single interface, employees centralize their workspace and communication tools, with an equivalent to slack integrated directly into the software development. On the interface side, you can also connect Wimi with the Salesforce Sales Cloud CRM, Microsoft Office 365, or the most popular storage spaces such as DropBox for example.
Features
Track your team's project status and progress on tasks with a Gantt Chart, to-do lists, and a shared calendar
Videoconferencing with screen sharing
Manage all of your documents and projects in the cloud, in one place

Project Management & Teamwork App
Learn more about Wimi
How to choose your software solution
Start with your work environment and ask yourself the right questions:
What are the current uses of my project team?
What are the needs to improve collaboration?
Which tools are becoming essential to productivity?
What applications are already present in the company?
Which project management software best meets all my expectations?
Does this software communicate without problems with my applications already in use?
Will my employees' familiarity with the software be obvious to them?
Criteria to take into consideration
The number of employees
More strategic functionalities such as PPM, data security and confidentiality, or the software's ability to offer intuitive features to facilitate its adoption by the entire team
Are there any other criteria you use or questions you ask yourself when choosing your solutions?
Best tools for you