Clarizen: in summary
Online project management: advantages of Clarizen
Clarizen is one of the world's leading online project management softwares. Clarizen caters specifically to SME and major accounts, thanks to its advanced features and ultra-collaborative environment.
Quick to roll out and easy to use, Clarizen is shaping the future of business by connecting social contexts to tasks and projects in order to significantly increase productivity and profitability. This solution optimizes teamwork by connecting conversations, tasks and projects in one same application. The Project Portfolio Management (PPM) solution offers a range of features, which allow you to:
Track the status of a project in real time
Review, validate and prioritize the project portfolio
Follow-up, manage and prioritize changes and problem solving
Facilitate collaboration between team members and stakeholders (consultants, developers, etc.)
Estimate project budget and profitability
Track project duration, expenses, and progress
Manage project roadmaps
Since its creation in 2006, Clarizen has outclassed its competitors by capitalizing on the benefits of cloud computing. This project portfolio tool is now used in 69 countries by thousands of businesses, many of which are ranked among the Fortune 500 list and the CAC 40.
Main advantages of Clarizen compared to Microsoft Project
Clarizen is one step ahead of Microsoft Project when it comes to collaboration. Since its creation, Clarizen has integrated the management of stakeholder involvement in projects along with informal exchanges via comments, posts, or chats. The mobile app also allows you to access all of the features on the move. For example, the app includes a very useful tool which allows you to take a photo of your expense reports in order to add them directly to a project.
Clarizen is a very comprehensive tool which will satisfy even the most demanding of users.
Appvizer's opinion
Although Clarizen isn't the most robust project management tool out there, it does, undeniably, offer a wide range of quality features that will undoubtedly help your business.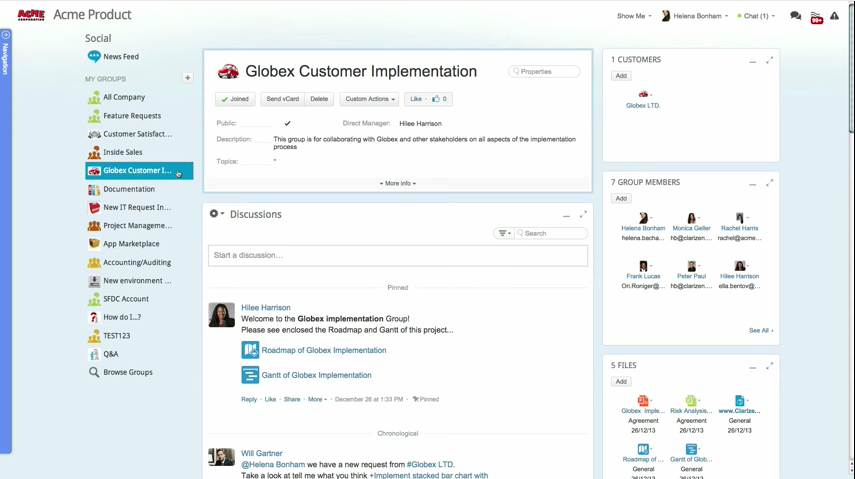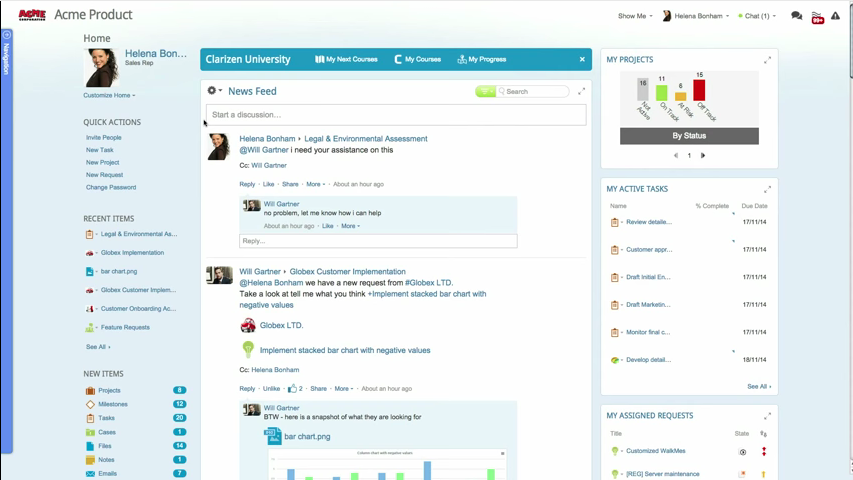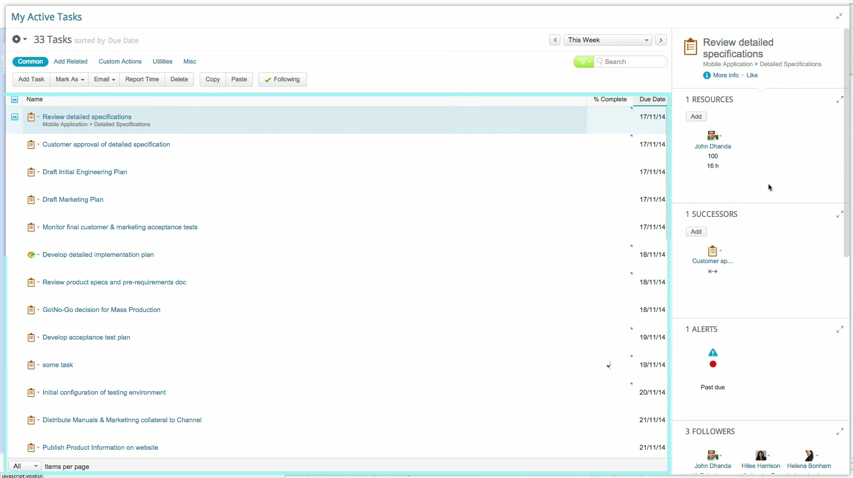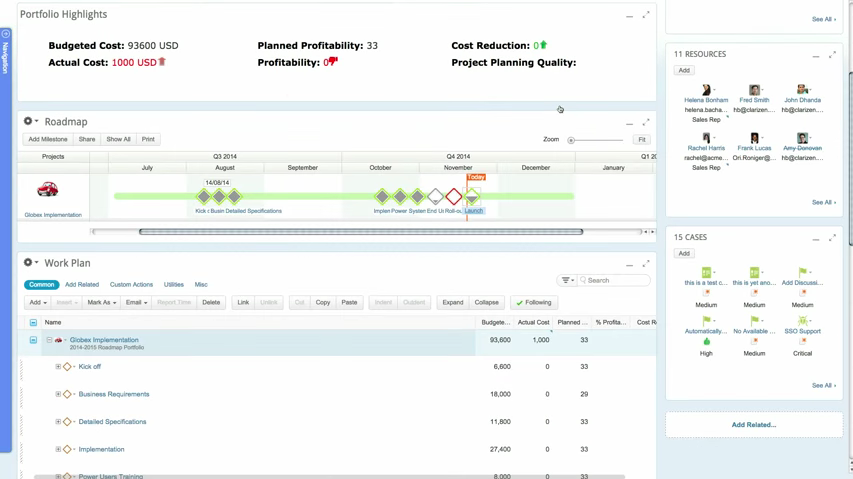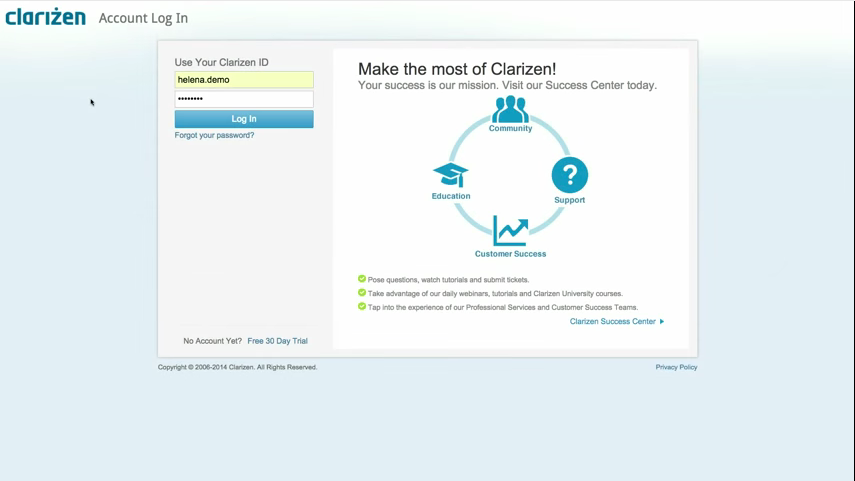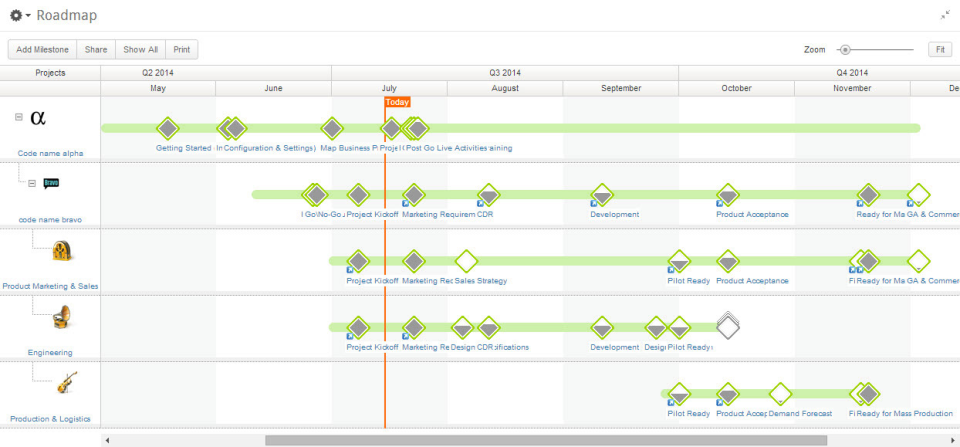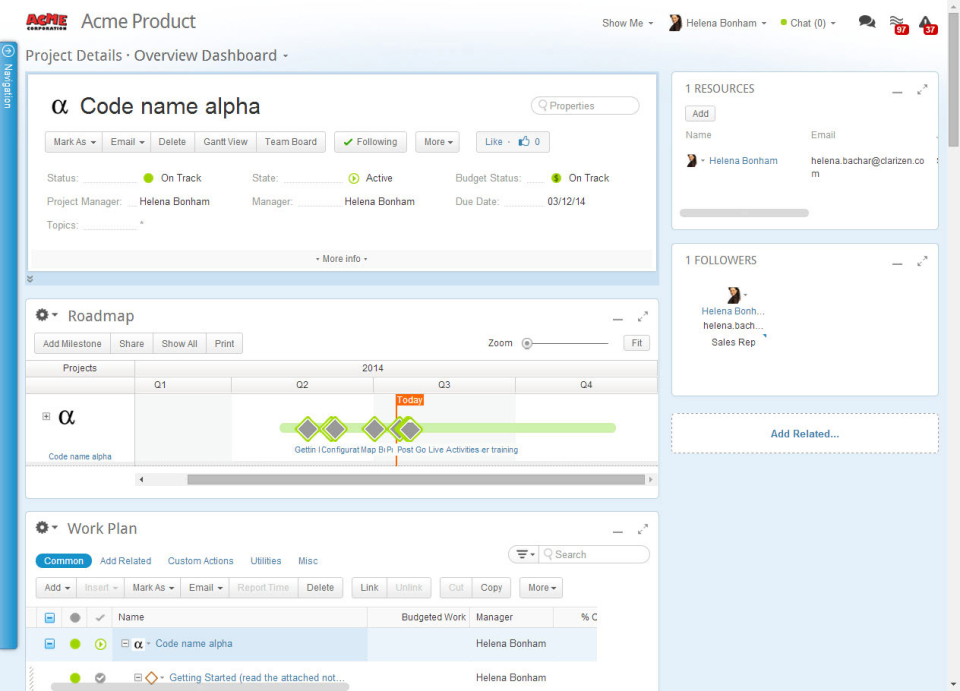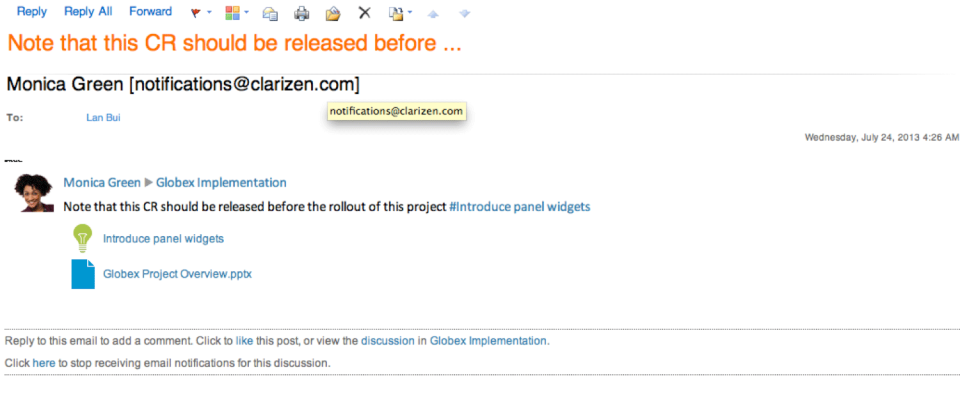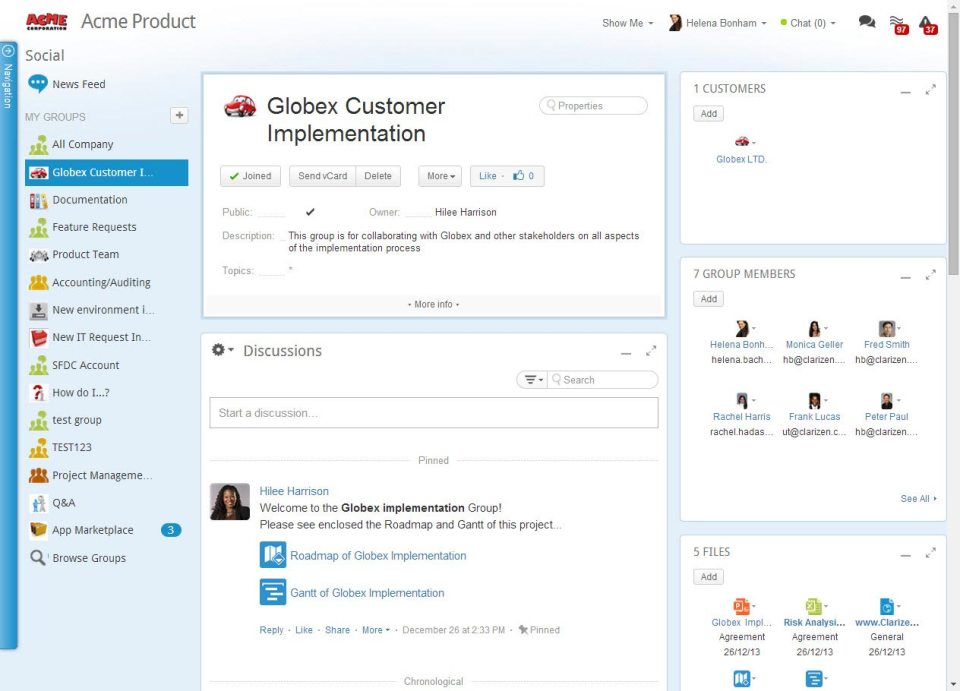 Clarizen: its rates and features
| | | |
| --- | --- | --- |
| | | |
| | | |
| | | |
| | | |
| | | |
| | | |
| | | |
| | | |
| | | |
| Expense Validation process | Expense Validation process | Expense Validation process |
| | | |
| | | |
Appvizer Community Reviews (0)
The reviews left on Appvizer are verified by our team to ensure the authenticity of their submitters.
No reviews, be the first to submit yours.