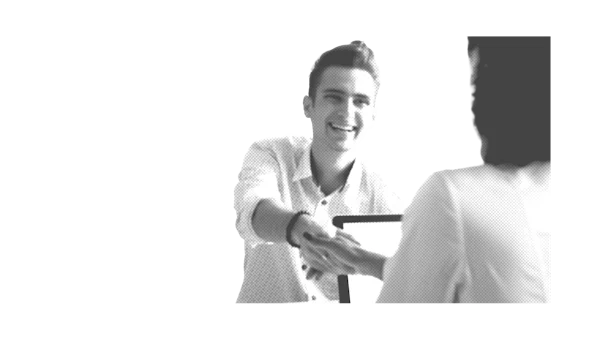 A new approach to product management with design thinking
Because of the 20th century and schools being so focused on logic than creativity i.e. designs, this era of constant evolving trends has rendered some companies obsolete to the changes. It's cool if your website page works fast, but it wouldn't really matter if the design and images are not up to par or even attractive to the eye. Which is why, in recent years, design thinking has become such a popularity, much to some companies dismay. But of course nothing is done without some sort of organization. Lo and behold, the process of design thinking to product management was born.
What is design thinking for product management?
Design thinking is an unsystematic process that product management teams implement to understand issues, needs of current and potential customers. It's all about problem-solving by producing creative and uniquely designed products.
Using design thinking helps you focus on what the user needs and not just a data. It helps you get to the core of the customer's wants and needs from a human point of view and not that of electronics. It contributes to the consumer-centric inbound marketing strategy, which aims to:
Target & attract the right people
Offer quality content
Create new solutions, ideas and new content that respond to concrete problems
Deal with the problems in due time during the phase of the development process after having studied the customer.
Offer good customer experience
Build loyalty
Of course, there are different ways of reading customers. It can be an in-store customer journey, a digital customer journey or a combination of both (research on the internet and then purchase in a physical shop).
It is a broader concept than the "purchase path" because it takes into account the "pre-purchase" and "post-purchase" dimensions and focuses on the customer experience as a whole.
After all, they are the ones keeping your business afloat. So, be innovative.
Why should you use design thinking?
Its Purpose and importance
Design thinking should be an essential part of your product development team and management processes. As a product manager, there is an urgent need to be equally creative and analytical in order to deliver the best designed product.
From problems to innovative solutions
If a product manager and his team have found a variety of ideas for a new designed product, they will begin to analyze it in order to meet the customer's needs. This leads to:
Optimizing marketing and communication investments
Enticing and converting more customers
Detecting growth levers, strengths and weaknesses or problems of the brand or products' designs at each stage
Improving offers, product and/or service catalog.
How is design thinking applied in product management?
The design thinking approach is not necessarily a straightforward process. Hence, why you have the creative aspect. It is a never-ending problems' investigation to solving solutions. It regroups desirability, feasibility, and viability performed by the product design team.
Not all customers will want the same or will appreciate the same things in your newly, fabulously designed product or service due to different wants and needs.
So, even if it requires immense customers' examination, challenge yourself. Isn't it fun to be a detective? Finding the hidden treasure that no one but you could?!
Each person is different and enjoys something more than the other at work, so why expect every customer to be the same?
Remember, figuring out your customers' problems would only be rewarded with their loyalty in the end.
So, here are the steps to follow:
Start your research. This is where your empathy comes in and how you should begin. Firstly, start and constantly brainstorm from the beginning to end. It is key to your team's product designing process. For example, ask yourself the following questions:
Are you studying and zooming in on the current and target customers enough, learning about what product they consider important?
What do you think you would want to see like product designed that you haven't seen before? What problems do you think would magically appear on such a product?
Investigate for pre and future designed products problems as much as you possibly can. It's about beating the unpredictable.
These answers will lead to the different phases the customer goes through, where they go through, i.e. the channels they use, online and offline, the breaking points and the moments of truth (decisive), their motivations and behavior.
Your product management team will know how to be present at the right place and at the right time to propose offers and guide them towards their purchasing decision.
Now that you've done some investigating and know exactly what new solutions you need to target for the product's design, you can move on to the main point of the product development process.
Ready, set, action: Having enough ideas that have been approved by the whole designing team, that can become something tangible, it is time to give each member of the product development team their tasks.
This is the time to create designs prototypes. And what is their purpose, you ask?
They help to test the solutions you find, solve your pre-designed product problems and see how it fares, performs, as well as if it helps the customers achieve their goals.
After having freely tested your new designs and given their feedback, the customer will describe a clear picture of what's working well and what isn't.
Their opinions will help you, and your focus on details of problems they may encounter. It will give you an in-depth picture of how you should enhance your new design ideas for customers.
Redefine and recenter your thinking. If there is still a few problems that needs solving, it can be done thanks to these tools:
Personas: Which are fictional characters that can imitate your customers' needs. They can give you information such as
Age
Demographics
Job positions
Knowledge and skills the person uses at work
The industry, the person works in
The size of the company
Not forgetting that they should be based on customers' journey, otherwise it's pointless.
User story map: It indicates a user's journey. Customer mapping is based on data from:
Analysis of navigation on your website (e.g. most visited product pages),
Monitoring your customer relations, customer service and marketing campaigns make them feel heard and then, in return, boost your reputation
Satisfaction questionnaires: a great way for the team to get necessary personal feedbacks.
Mystery visits to shops can show you how a customer reacts to your designed product in person, quite an effective way to read each person's movements, from those who walking pass your product, those partly intrigued, to the ones whose attention peaked but weren't impressed with the looks or description of your product. It provides many benefits.
Statistical studies, definitely the quickest and in real-time way to evaluate customer behavior towards your designs etc.
To conclude, it allows you to visually represent all the points of contact your customers have with your designed product, at the different stages of their customer "life", across all channels.
Finally, does this seem like an obstacle course?
You may know your designed product by heart, but, how well do you think you know your customer's needs? Do you know where they come from, and can you predict their next move? Why and how they came to you? Why, and at what point, did they abandon at the buying stage? Don't worry!
A good studying customers, analyzing them, and adapting to them over time and through technological developments, helps to improve the customer's experience and your product sales.
Combine your inbound marketing strategy with intelligent software, and you will also be able to address each of your customers, thanks to a fine analysis, in real time, and functionalities allowing personalization and automation of marketing actions.
Design thinking is the new business you won't want to miss.
Best tools for you