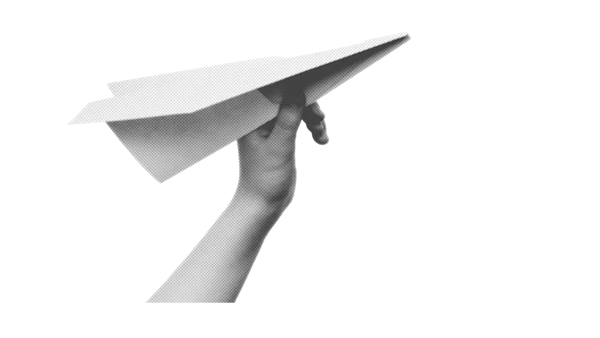 Smartsheet vs. Trello: Making the Right Call for Your Project Management Success
Are you feeling overwhelmed trying to choose a project management solution? Fret not! We're tackling the Smartsheet vs. Trello debate head-on, offering an in-depth cage match exploration of these stellar project management tools.
We're putting each software in the cage and letting them duke it out using their best features, functionalities, and pricing models, to see who's the champ. And we'll give you the ringside commentary with all the action and facts necessary to make an informed choice on this important SaaS solution.
So, let's get ready to rumble with Smartsheet vs. Trello! First, let's introduce our contenders.
Harnessing the Power of Smartsheet vs. Trello
Smartsheet is a work management tool for fast-paced, modern businesses like yours. It uses a tabular user interface to assign tasks, track progress, manage calendars, share documents, and manage other work streams.
Smartsheet is highly versatile, serving industries like software development, marketing, and operations. And whether you're a small team or a large corporation, Smartsheet can help you optimize workflows and drive efficiency.
Smartsheet's main features center around work management and automation. Smartsheet allows users to create, assign, and track tasks using intuitive Gantt charts, Kanban boards, and grid views. It has built-in workflow automation features that eliminate repetitive tasks for increased efficiency. Smartsheet also delivers dynamic forms and reporting capabilities, which enable teams to accumulate data and generate insights quickly and easily.
Moreover, Smartsheet allows real-time sharing and editing of sheets, commenting on tasks, and file attachments directly from various cloud platforms. Through these features, Smartsheet manages project progress and streamlines communication and teamwork.
Overall, Smartsheet presents an intuitive, user-friendly platform that combines project management with cutting-edge collaboration and automation abilities. But how does it stack up versus Trello? We're about to find out!
A Closer Look at Trello in the Smartsheet vs. Trello Comparison
Trello has become a popular cloud-based project management tool due to its simplicity and flexibility. One of Atlassian's suite of productivity tools, Trello provides an intuitive platform for efficient project and task management.
Used by teams of all sizes, Trello is popular in education, marketing, software development, and event planning. Its simplicity makes it an excellent option for those new to or experienced with using project management software. And its flexibility allows more experienced teams to customize it to their specific needs.
Trello uses a board-and-card system inspired by Kanban. Each card depicts a task and is placed on a board to organize them. Users can drag cards onto boards to make lists representing different stages of a task. Each card can contain checklists, attachments, due dates, and comments. The card and board hierarchy offers a complete view of task progress for all users assigned to a board.
Additionally, Trello offers power-ups - basically integrations with third-party tools like Google Drive, Slack, and Jira. Power-ups expand the platform's abilities, making Trello not just a task management tool but a critical link between teammates and all the tools they use.
Altogether, Trello's simplicity, flexibility, and wide-ranging integration capabilities make it a popular choice for many project teams. But can it stand up against Smartsheet toe to toe? We're about to find out!
Similarities in the Smartsheet vs. Trello Battle
There are many similarities between Smartsheet and Trello. Both platforms are cloud-based, allowing users to access projects anytime, anywhere. And both present a highly visual, intuitive interface: Trello through a board-and-card layout and Smartsheet with grid views, card views, Gantt charts, and calendars.
Both tools simplify project and task management. Each lets users create and assign tasks, set due dates, and track progress. Additionally, both platforms offer commenting and file attachment features.
Finally, both Smartsheet and Trello provide strong third-party app integration capabilities. They can connect with many popular software, including Google Workspace, Microsoft Office, and other productivity and collaboration tools. These capabilities enhance their utility and make them adaptable to many diverse workflows.
Key Differences in the Smartsheet vs. Trello Face-Off
Despite their many similarities, Smartsheet and Trello do present distinct differences.
Smartsheet provides a more comprehensive work management solution. It boasts advanced features including automated workflows, conditional formatting, resource management, and extensive reporting capabilities. These features make Smartsheet great for complex projects requiring fine detail and control.
Trello is all about simplicity and flexibility. Its strength is its intuitive board-and-card system. This simple, elegant design makes project visualization and tracking effortless. And while Trello doesn't offer the advanced features Smartsheet does, it's still highly customizable. Third-party integrations make Trello a powerhouse network of your company's favorite tools.
Additionally, Smartsheet's interface resembles an Excel spreadsheet, making it intuitive for previous Excel users. However, Trello's unique, Kanban-inspired interface is more visual and straightforward. Trello is often preferred by smaller teams wanting simplicity and flexibility.
But enough with the niceties! Let's get them in the ring to fight it out!
Features and Functionality in the Smartsheet vs. Trello Showdown
Let's compare the features and functionalities of Smartsheet and Trello.
Round 1: Project Management Capabilities
Smartsheet shines with rich project management features, including task hierarchies, dependencies, and milestone tracking. Every aspect of a task can be visualized in interactive Gantt charts, allowing for a detailed view of your timeline and resources.
Trello's simple, intuitive board-and-card system simplifies task management and coordination. While Smartsheet's program management is more comprehensive, Trello's simplicity eliminates any learning curve.
Advantage: Tie.
Round 2: Task and Project Tracking
Both tools allow task creation, assignment, and tracking. Smartsheet, however, goes a few steps further by offering advanced features like critical path and project timelines.
Trello relies more on its visual board system and tags to help users track task status and progress.
Advantage: Smartsheet
Round 3: Budgeting and Planning
When it comes to budgeting and planning, Smartsheet provides more powerful options. With its spreadsheet-like interface, Smartsheet is capable of handling a variety of financial calculations and budget tracking.
Trello doesn't have budgeting or planning capabilities. However, these can be incorporated using third-party tools through a Power-up integration.
Advantage: Smartsheet
Round 4: Resource Management
Smartsheet offers excellent resource management features. Allocating and balancing resources across projects reduces logjams and improves efficiency.
Trello doesn't include this feature but can integrate with plugins for some resource management functionality.
Advantage: Smartsheet
Round 5: Collaboration and Communication Tools
Both Smartsheet and Trello offer muscular collaboration features. Both platforms provide real-time updating, comments on tasks, and file attachments. Smartsheet's "conversations" feature lets teams consult and make decisions in real-time, directly on a sheet.
Trello has card comments and mentions, creating a more interactive environment within each task.
Advantage: Trello
In summary, Smartsheet excels in more complex project management needs.
With advanced features like resource management and budgeting, Smartsheet is a more robust platform, especially for midsize or larger projects.
Trello holds its ground by offering simplicity and flexibility. These make it an excellent choice for teams seeking an intuitive, straightforward tool.
After five rounds, Smartsheet is definitely holding a lead over Trello, but there's no knockout yet! Let's look at pricing before we go to the judges for a final decision.
Pricing Plans in the Smartsheet vs. Trello Comparison
Understanding the pricing of both Smartsheet and Trello is another variable in making an informed decision. Here are the latest pricing models for each platform.
Smartsheet offers three tiers of pricing as well as a Free plan.
The Pro plan costs $9 per user/month and offers basic functionality. It provides limited automations and integrations but could be enough for small teams and simple projects. The Business plan is $32 per user/month and unlocks features like dashboards and reporting. And the Enterprise plan offers advanced capabilities for more extensive needs, with quote-based pricing.
Trello offers a freemium model with its most basic functionality. Trello has a Standard plan for small teams at $6 per user/month. A more robust suite of features requires a Premium plan for $12.50 per user/month. Trello also offers an Enterprise plan at $17.50 per user/month, opening up the platform's full capabilities.
Smartsheet and Trello offer diverse pricing models to suit various budgets. When deciding between Smartsheet versus Trello, organizations should consider their specific requirements and which features in the paid plans align best with their project needs.
Both tools provide excellent functionality, and the ultimate choice largely depends on your budget and project complexity.
Weighing Up the Good and Bad: Smartsheet vs. Trello
Before we read the judge's decision, let's summarize the strengths and weaknesses of Smartsheet and Trello.
Smartsheet Pros
Comprehensive Project Management: Smartsheet's impressive project management features, including resource management and budgeting, make it a robust tool for complex projects.
Familiar Interface: The spreadsheet-like interface will be familiar to those who've used Excel.
Automation: Smartsheet's automation features significantly reduce manual tasks and increase productivity. Integrations: Excellent integration with numerous other software platforms.
Smartsheet Cons
Pricing: Compared to Trello, Smartsheet is more expensive, especially for small teams.
Learning Curve: Smartsheet may require additional learning time with its many features.
Trello Pros
Simplicity: Trello's intuitive, visual board-and-card system makes it user-friendly and easy to master.
Flexibility: Trello's power-ups allow integration and customization to suit nearly any project's needs.
Pricing: Trello's freemium model allows teams to access its core features for free.
Trello Cons
Limited Advanced Features: Trello lacks the advanced project management features in Smartsheet, like resource management and extensive reporting.
Dependency on Integrations: Many of Trello's advanced abilities require integration with other third-party tools.
While Smartsheet stands out with advanced features, Trello impresses with simplicity and accessibility. It's a classic match-up of power vs. speed!
The Showdown Result: Smartsheet vs. Trello
Here's the judges' scoring card.
Need to manage complex projects requiring detailed resource management, extensive planning, or complicated project tracking? Smartsheet is the winner!
Despite a higher price and steeper learning curve, Smartsheet's advanced features outmatch Trello's abilities.
Yet, if simplicity, flexibility, and cost are top considerations, Trello wins by decision. Trello provides an intuitive, highly visual way to manage tasks and projects, with terrific third-party integrations. Trello's freemium model makes it an extremely budget-friendly choice, especially for smaller teams or startups.
Large or complex projects? It's Smartsheet, hands-down.
Smaller, less complicated projects, budgets, and teams? Trello might be your best choice!
Wrapping up Smartsheet vs. Trello
Smartsheet vs. Trello was a tough fight. But, by learning their key features, pros, and cons, you can now make your own decision.
Smartsheet is probably best for handling complex projects. And Trello, ideal for teams seeking a flexible, easy-to-use freemium solution.
Perhaps give them both a look using their free versions, and then pick your project management champion!
Best tools for you