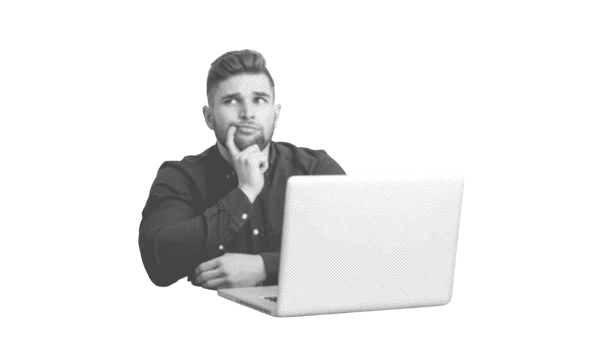 What Is SaaS as a Part of Cloud Computing?
Still unknown to most companies a decade ago, SaaS as a part of cloud computing is now an integral part of the IT landscape, and more specifically of software, and its place is only growing to the detriment of on-premise software.
Let's come back to the definition of Software as a Service (SaaS): what is it? What are its advantages? How does SaaS work? At the heart of the challenges of SaaS: digital transformation and business productivity.
What is SaaS and how does it work?
SaaS: definition
SaaS, or Software as a Service, is a model for making software and applications available remotely, via the cloud service. Software as a Service does not require any installation on your computer or servers: you access it simply via a web browser if you have an internet connection.
The opposite of SaaS, therefore, corresponds to software to be installed on your computer: we speak of software on-premise, literally "on-site", i.e. on your company's local servers. In fact, the term on-demand was previously used to refer to SaaS, as opposed to on-premise.
You may also have come across the term ASP (application service provider). Unlike ASP models, SaaS applications are developed for the web by default.
How does SaaS work?
SaaS means offering users cloud-based applications hosted on remote servers, away from their premises. It is based on cloud computing: data is hosted in data centers outside the company that uses them.
In concrete terms, to use software as a service:
users choose the relevant subscription to the SaaS tool they need;
they don't need to install anything locally on his computer or servers;
they connect to the SaaS application via a web browser;
they benefit from the updates directly integrated into the software without having to upgrade or pay anything.
Do you use several SaaS software applications and want them to communicate with each other to intelligently exploit each other's data? This is possible through an API (Application Programming Interface) by "connecting" the applications together.
SaaS vs cloud computing
SaaS and cloud computing are not synonymous: the cloud is a broader concept than SaaS, which concerns the company's IT infrastructure in particular.
What is a SaaS solution?
A SaaS solution is simply an IT solution based on SaaS: all data is hosted in the cloud.
SaaS solutions are accessible from any device: computer, smartphone, tablet. The only constraint is to have access to the Internet.
This software package is therefore not only available on the company's premises, but everywhere, including on the move.
The SaaS business model
The SaaS business model is also different from an on premise-based software. You don't buy a license, but you subscribe to a subscription, usually monthly or yearly, per-user or for a group of users, and sometimes without commitment.
The price of the subscription includes:
the use of the software online,
hosting on the servers of the SaaS publisher,
solution updates and upgrades,
the support, in some cases.
💡 Is SaaS cheaper than "classic" software? It depends, it's up to you to compare! In any case, with SaaS, the price displayed includes all these services and you have no hidden costs.
Why choose SaaS? 4 advantages
To reduce costs
Compared to on-premise software installed on your computer, a monthly subscription costs less: you don't have to add the cost of maintenance.
In addition, upgrades are integrated directly into the tool in full transparency for users: no updates required, and therefore no cost there either.
👉 Subscribing to software in SaaS mode is, therefore, a more economical solution that is accessible to the largest number of companies.
To have software accessible anywhere, anytime
One of the advantages of SaaS is having access to online software everywhere, whether you're in the office, on the road at a customer's site, on a construction site, or on a train.
All you need is an internet connection to access the application. You can therefore work anywhere and on any type of support: smartphone, computer, or tablet.
👉 You are not blocked in the progress of your projects if you don't have access to a tool installed on your computer. SaaS = freedom!
To evolve at your own pace
Is your team growing? Your needs are changing (functionalities, storage space, business needs, etc.)?
The SaaS subscription formula is flexible to allow you to react flexibly, following the speed of your growth.
👉 Adjust the number of users as you wish, opt for a more complete subscription in terms of functionalities, go from a monthly subscription with no commitment to a more advantageous annual subscription. There's a formula for every need!
To remain operational no matter what
A disaster on your premises? It doesn't matter: all your data is backed up in the cloud!
From a security and business continuity point of view, you are reassured because your team can continue to use the online service offered by the software. With other computers and an internet connection, the company remains operational.
SaaS, PaaS, IaaS: what are the differences between these cloud computing services?
Do you manage your IT services on your premises, or do you prefer to host them on remote servers in the cloud?
The main difference between service IaaS (Infrastructure as a Service), PaaS (Platform as a Service), and SaaS (Software as a Service) is in the number of services hosted on-premise or in the cloud. The following schema illustrates this: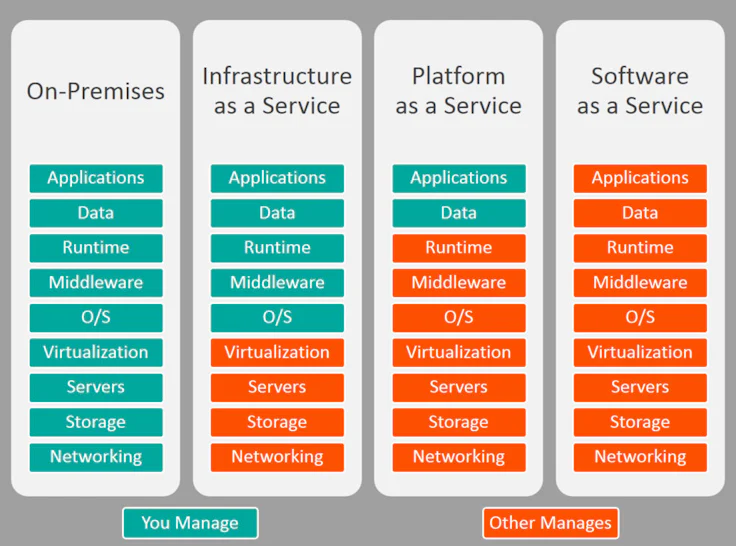 Examples of SaaS applications
The future is in SaaS
It is impossible to deny neither the growing importance of SaaS products on the market nor its role in the digitalization of companies and the advantages that SaaS offers.
SaaS is not a "miracle" solution for companies, but it is clear that its advantages weigh heavily in the balance when it comes to equipping its teams with the best tools.
Switch to SaaS, digitize your work tools, and become more competitive!
Do you use SaaS software? Share your feedback in a commentary.
Best tools for you