Wedia
Presentation of Wedia
Used by 150,000 professionals in more than 50 countries and recognized as a leader in its space by Gartner Magic Quadrant, Wedia helps your organization manage your daily marketing challenges. The Wedia cloud solution is the central hub for all your communication assets, making it easy to manage and deliver millions of assets across teams, channels and markets. Moreover, Wedia creates the insights you need to to track your campaigns and identify the most effective content. With our solution it is easy to start and grow with your needs.
Because today visuals (photos, videos, 3D, 360°...) participate, better than any textual element, in the promotion of their brands and products, our customers are faced with multiple issues:
They need to produce and manage an ever-growing number of diverse assets that must be rendered in hundreds of variations (size, quality, format, crop).

They face external regulatory compliance, third-party licensing compliance and intrinsic brand consistency issues that constrain their marketing and communication functions.

They must deal with multiple technical challenges resulting from heterogeneous tools and legacy software solutions that produce, manage and consume content and rich media.

And above all, they need to adapt and distribute these visuals over multiple channels, physical or digital, all with a single objective: to continuously improve the effectiveness of these visuals and the user experience they help create.
Wedia helps its clients manage this complexity and convert their marketing visuals into sales by providing them with a central hub to manage, organize, securely share and repurpose their digital assets and media files, whatever the format, and according to their specific organization and business expectations.
A modern and integrated platform
Wedia's Digital Asset Management solution integrates into the ecosystem of existing tools, including engagement solutions (ad servers, CMS, mobile marketing platform, etc.), creative tools, multi-channel campaign management platforms and print partners. The platform is headless and easy to integrate using Webservices APIs. It is perfectly adaptable to the different needs and particularities of each company.
We help our clients manage this complexity and convert their marketing visuals into sales
Advantages of Wedia
Accelerated content production and sharing

Personalized and engaging customer experience

Intuitive and modern interface

Certifications:ISO 27001, GDPR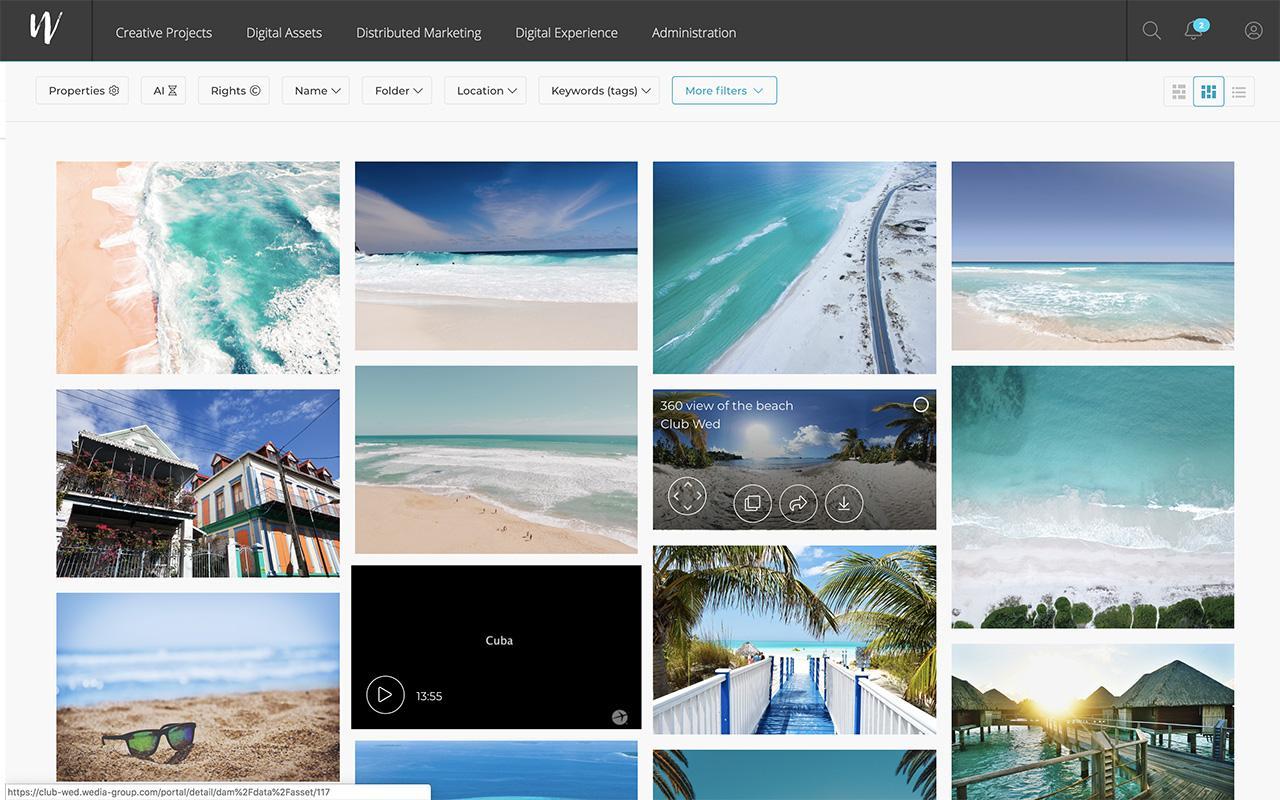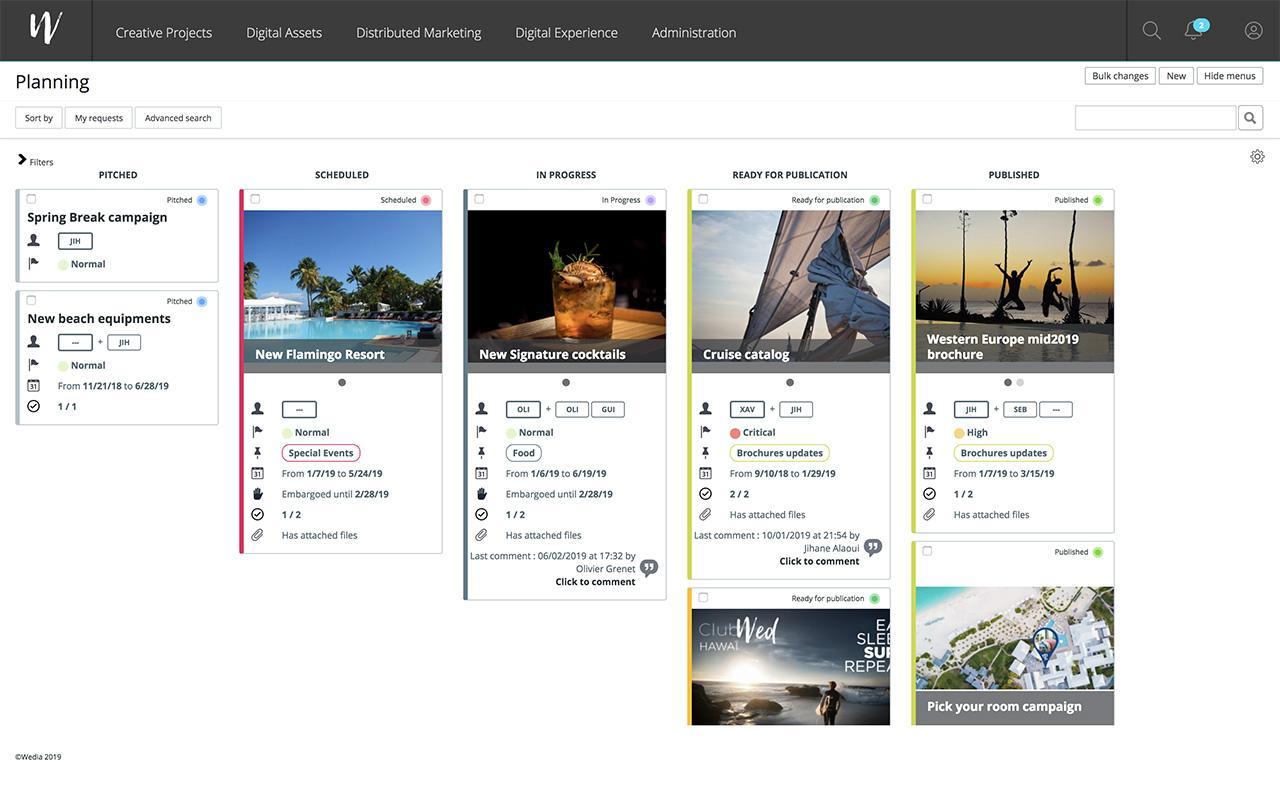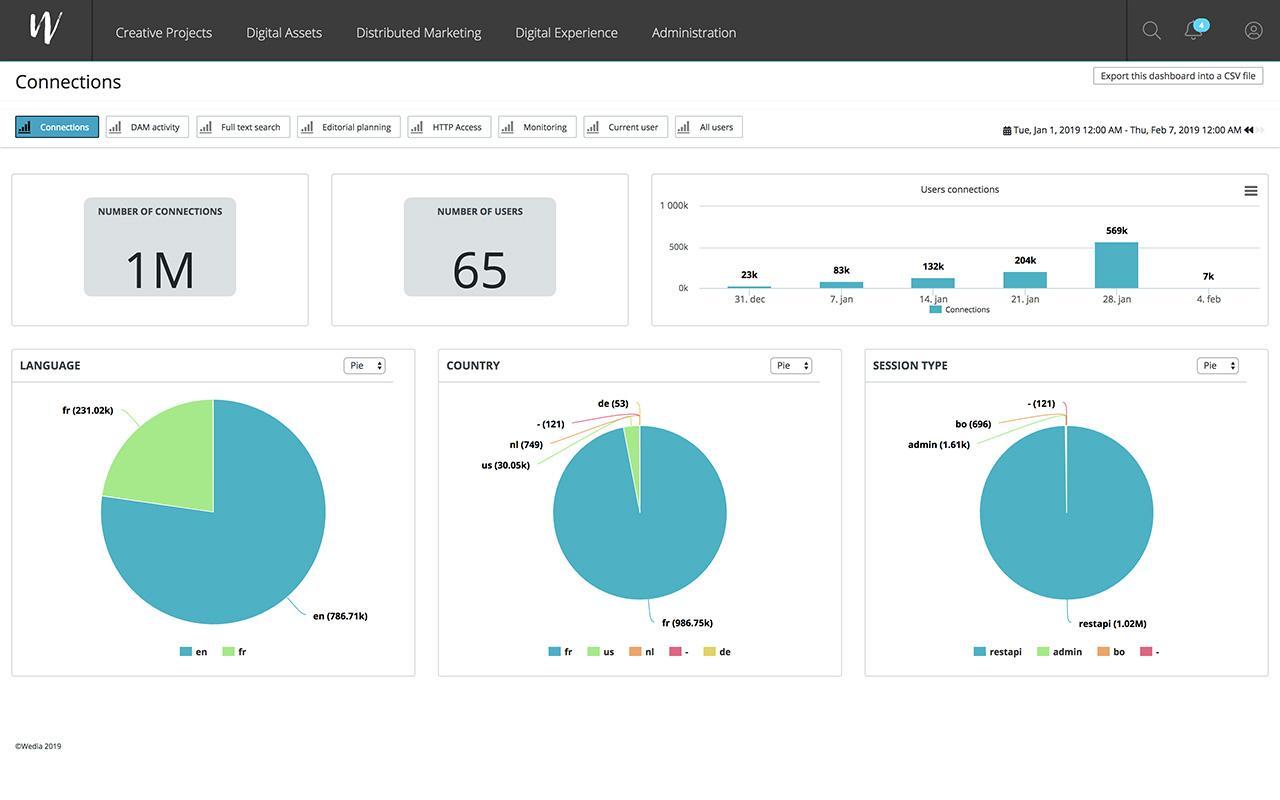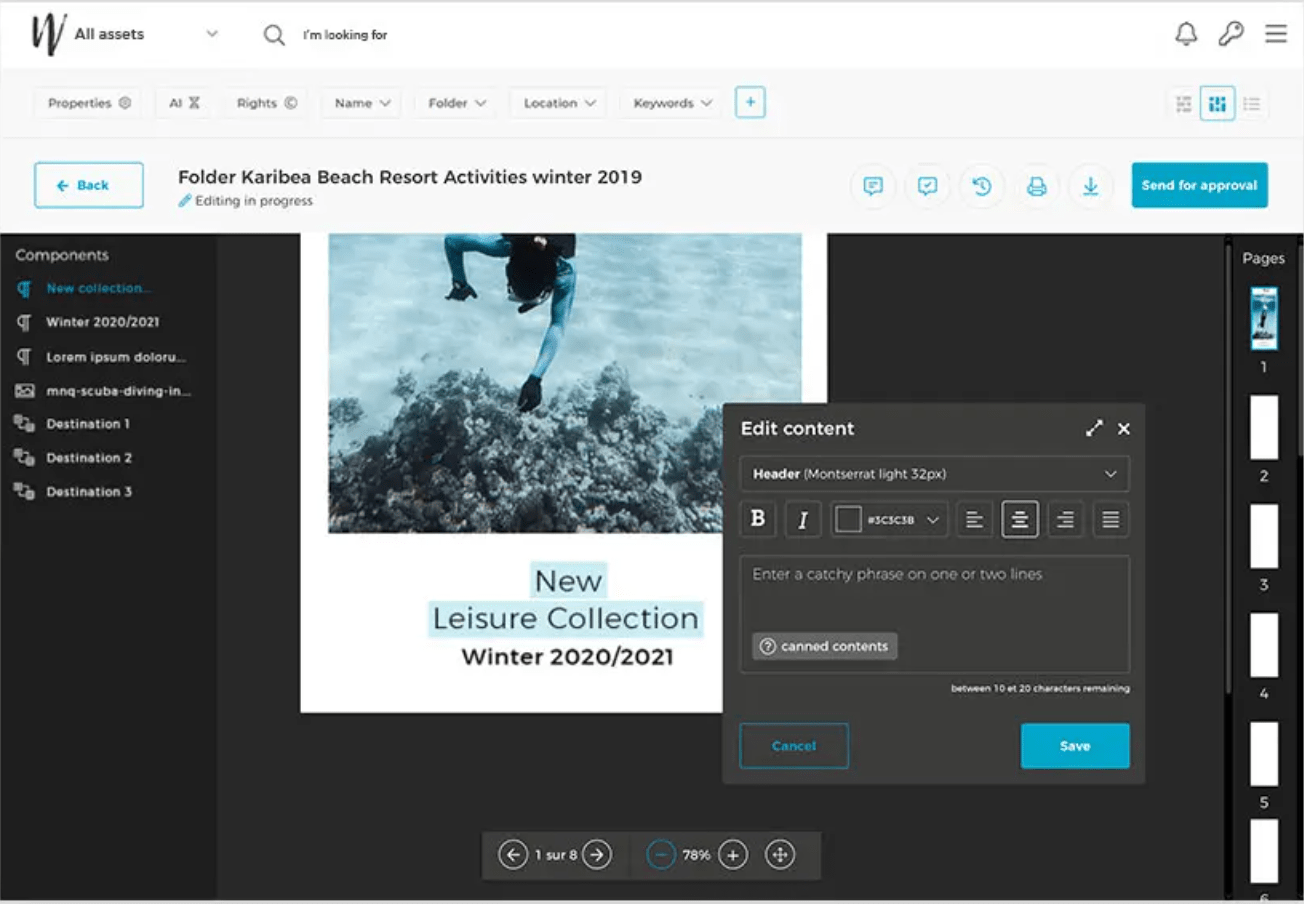 Prices and features of Wedia
Customer reviews about Wedia (0)
No reviews, be the first to submit yours.