Sage 100cloud Commercial Management fits perfectly into SMEs and guarantees excellent monitoring of commercial operations. The strength of this tool is its capability of numerous functionalities that make it a complete and customizable solution by its multi-platform availability.
It is possible to access the application on a tablet or PC, which ensures permanent control in any situation. This commercial management solution is adaptive and allows the best possible monitoring of each customer, admittedly, specific commercial conditions are applicable for each customer. All key information is available and provides the opportunity to improve CRM practices.
This tool carries out regular analyzes of commercial situation of each client, and, thus enables the optimization of its account management.

A solution that optimizes company productivity
The solution proposed by Sage has good ergonomics which optimizes the company's management work time by making tasks more fluid and offering numerous functionalities. The management of sales processes is simplified and optimized to a more easily managed pricing, quotes, and item invoices.
Numerous controls are put in place to guarantee the effectiveness of the sales actions implemented while being able to parameterize the prices applied in real-time according to sales volumes.
This commercial management solution allows the company's documents to be dematerialized, all purchases and stocks are monitored using automatic calculations. Furthermore, product management is maximized thanks to the automatic control of purchase orders and receipt of items. A global view of the inventory flow, stock status, and delivery notes are then offered to the user; leading towards a boost in the company's productivity due to the process automatization
Finally, Sage 100cloud Commercial Management offers a dashboard that provides global management of commercial activity. The wizard compares numerous criteria such as purchase prices, delivery delays, or margin analysis providing a clear analysis of the activity.

A Connected Management Tool
This solution is fully compatible with a company's IT structure, whether data backups with other Sage solutions or contact transfers with Outlook or possible connectivity with social networks (Facebook, Twitter, Linkedin). Sage 100cloud Business Management is a solution that can be fully integrated with the IT department, furthermore, an online version of the solution is available
Editor: Sage
Strengths of Sage 100cloud Gestion Co
Certifications: Anti-fraude, GDPR
Sage 100cloud Gestion Co demo and screenshots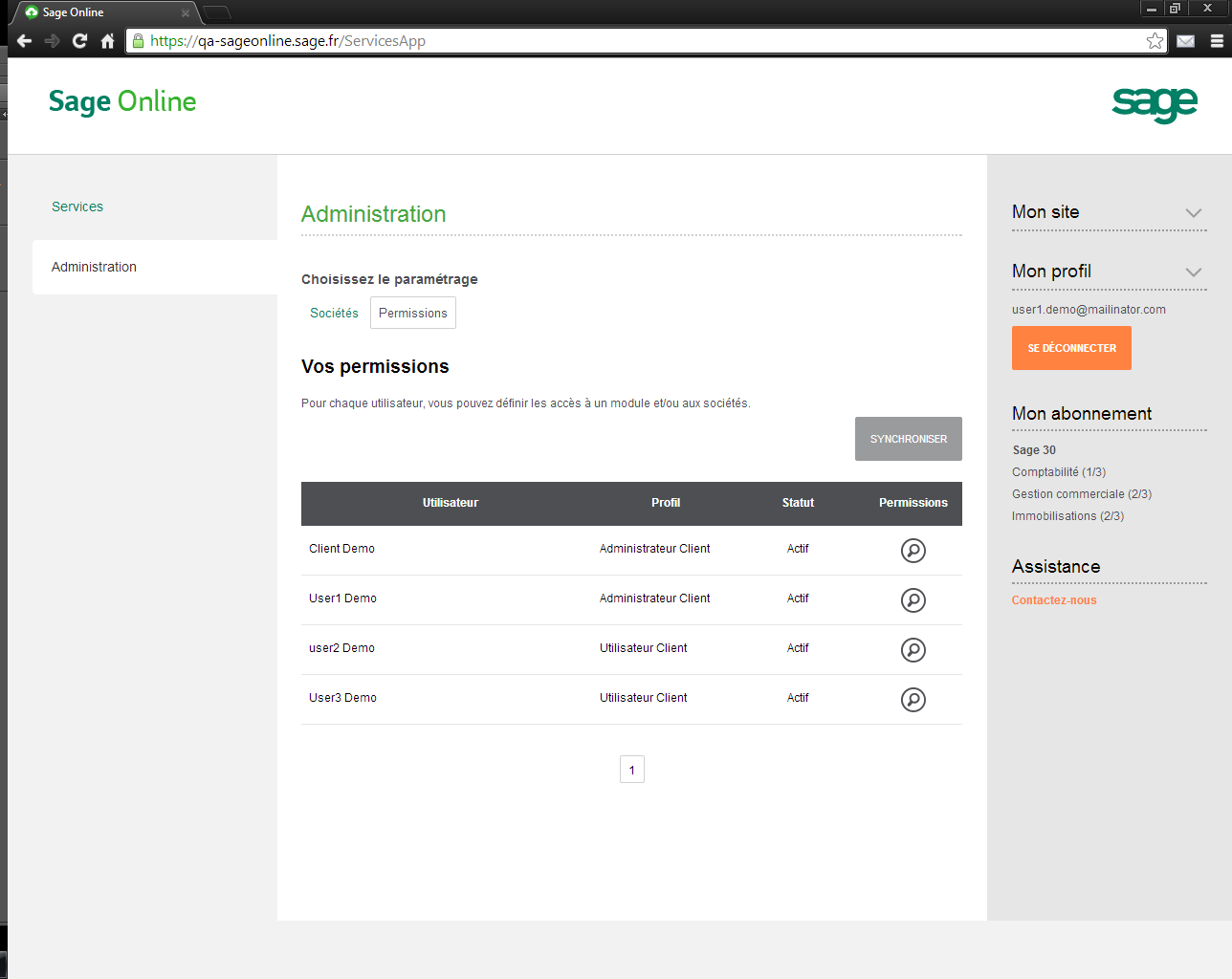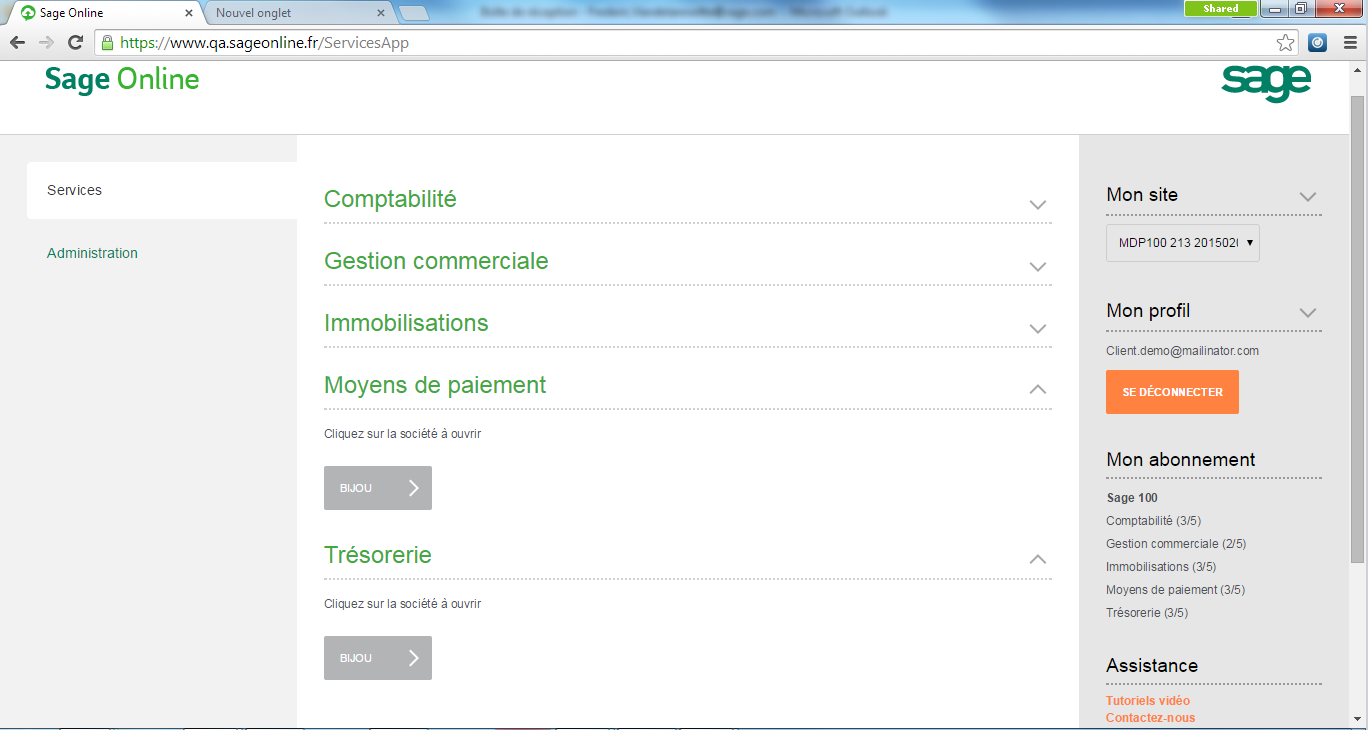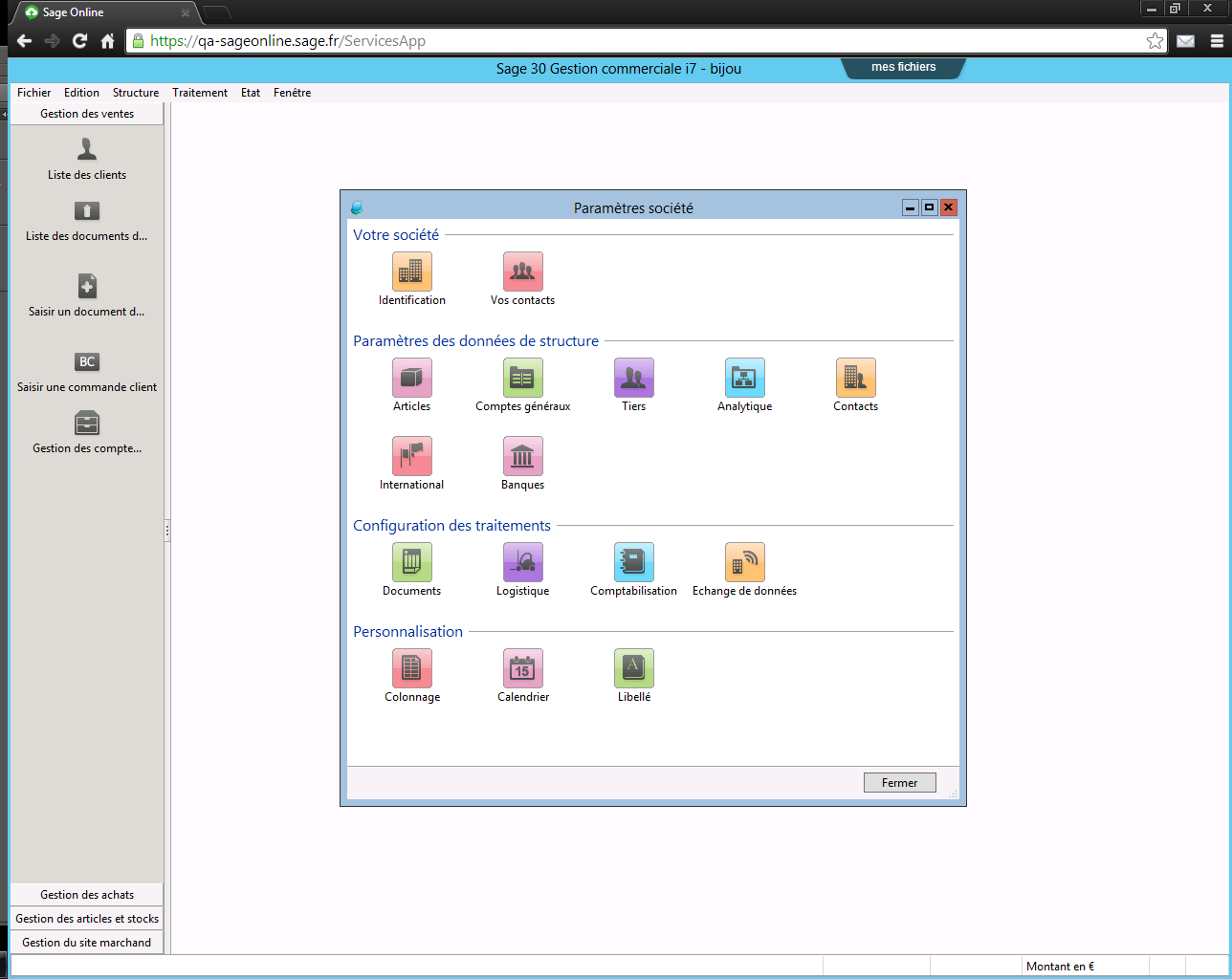 Sage 100cloud Gestion Co customers
No customer reference