Interactiv' DataBase (PIM): in summary
Interactiv' Database is a PIM and online DAM solution that allows you to store, classify, enrich and disseminate information products and media files from a single database.
How does Interactiv' DataBase work?
This software is divided into three distinct modules (PIM, DAM, Preview).
The PIM Module (Product Information Management) let you store your data initially from the following sources:
Excel
database (MySQL, PostgreSQL, Oracle, SQL Server, etc.)
ERP
Web sites
Thanks to an optimized import system that will be setup for you, import or update your data whenever you want.
Interactiv' DataBase let you broadcast your data to straight into Web and Print.
What are expected benefits for your business?
Save time and optimize the productivity of your teams by centralizing all marketing and sales information for your products, in a single reference database.
Your data is always up to date: doesn't matter the distribution channel.
Organize and structure your data: in families and categories (or railway).
Process and export data in suitable format, for each channel (web, print, software, marketplace, etc.).
Avoid data products related errors: With a proper access rights system for each department or employee. Your distributors can easily have access to constant UpToDate data. This would help out to avoid errors in prices between various shops and retailers, for example.
Make your international development easier: centralize translated product sheets, technical or sales pitches, for example.
Our solution adapts to companies of all size: we can customize our solution to offer a service tailored to your needs.
Training, coaching and support
Interactiv' Technologies provides training (referenced by DataDock) making you able to use the platform in the best and optimized way. Phone support based in France (69) is available 5 days out of 7, to assist you in setting up, and meet your needs.
Our experience and our clients
Interactiv' Technologies supports more than 750 active customers of all sizes for over 11 years. With our expertise in Web to Print and product management, we designed a PIM solution tailored to meet our customers' needs and requests.
Free Demo and without commitment
If you want to know more about our solution, please contact us via our website to request for a free demonstration.
Its benefits
Tailored
Online
PIM & DAM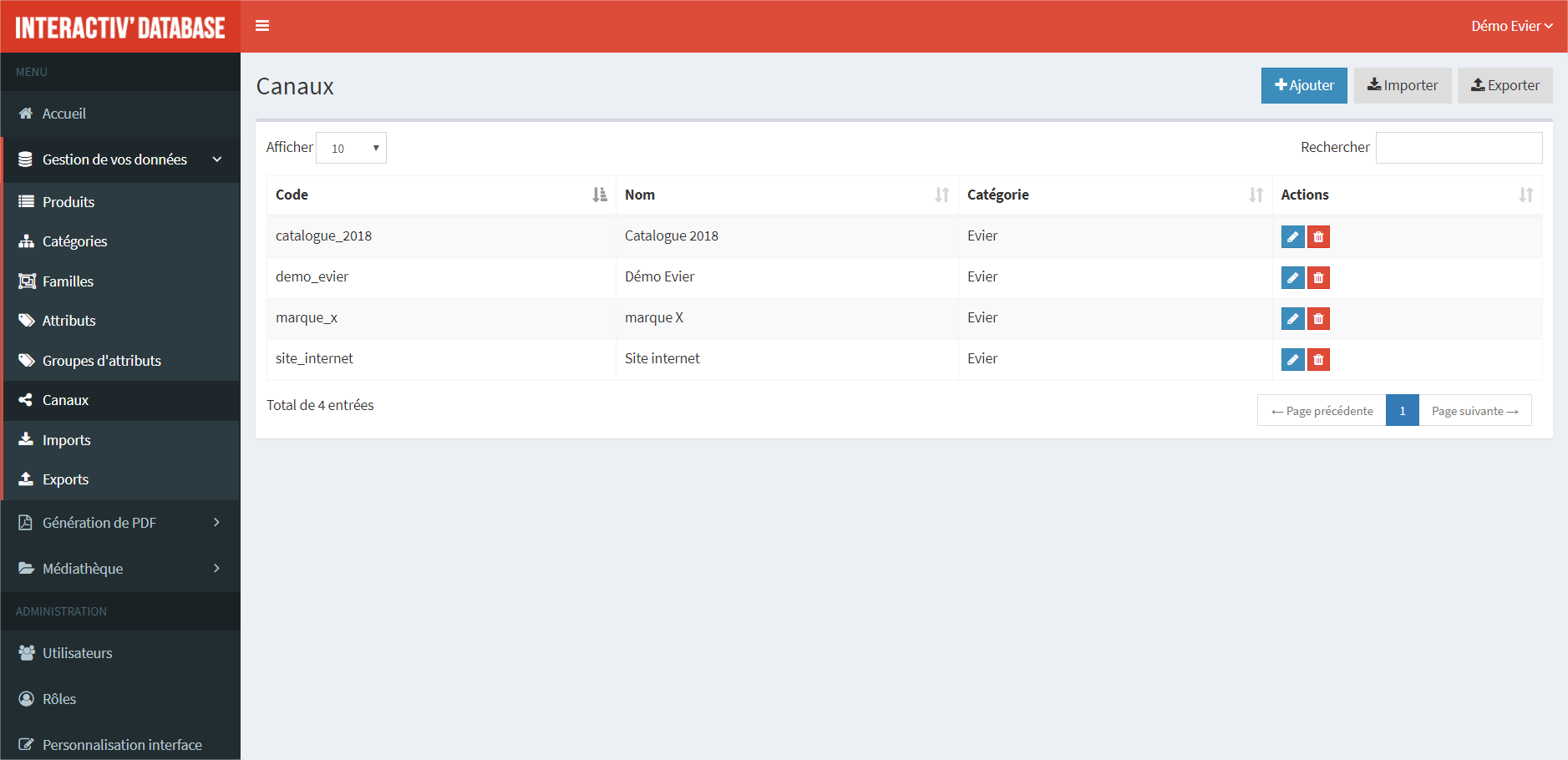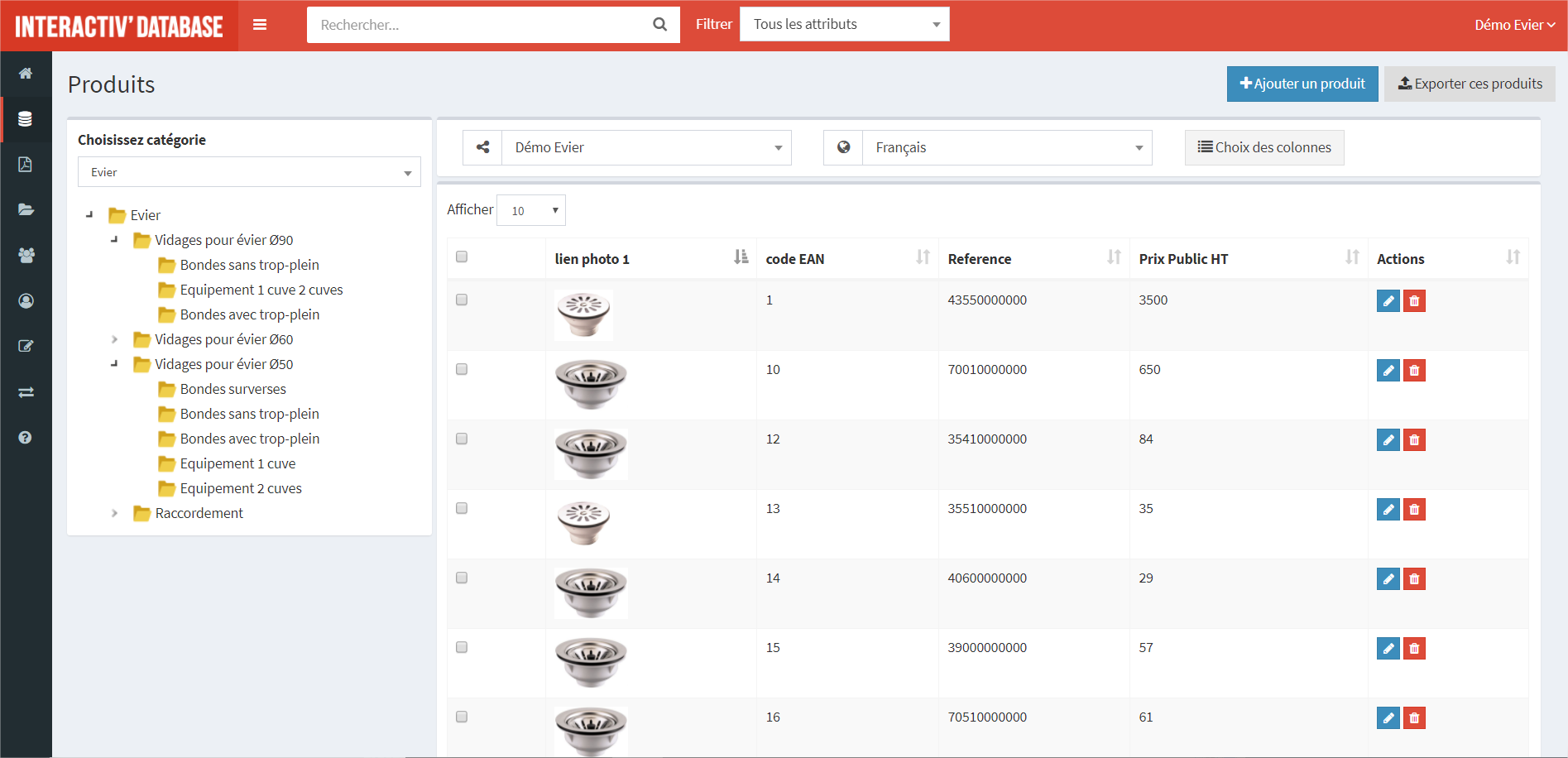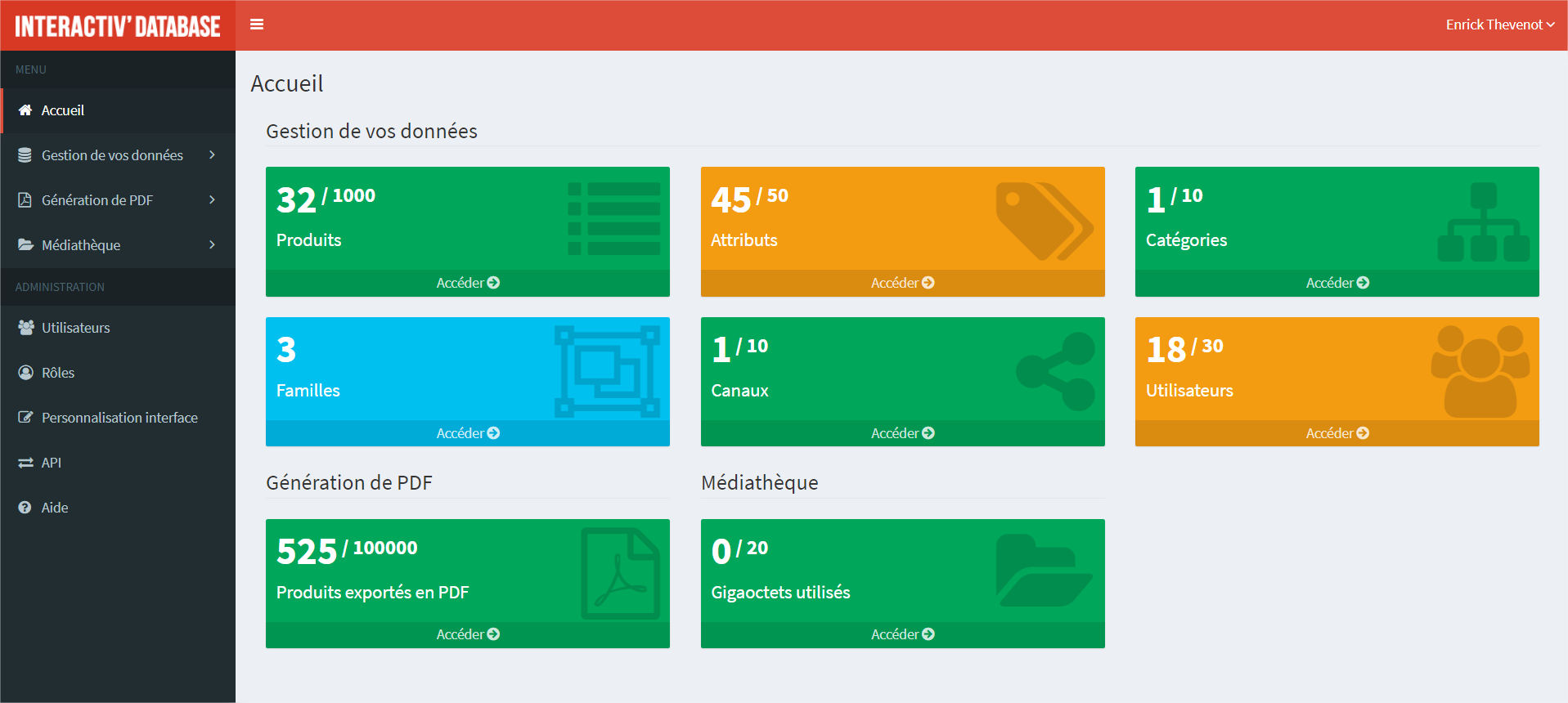 Interactiv' DataBase (PIM): its rates and features
| | | |
| --- | --- | --- |
| Application Customization | Application Customization | Application Customization |
| | | |
| | | |
| | | |
| | | |
| | | |
| | | |
| | | |
| | | |
| | | |
Appvizer Community Reviews (0)
The reviews left on Appvizer are verified by our team to ensure the authenticity of their submitters.
No reviews, be the first to submit yours.