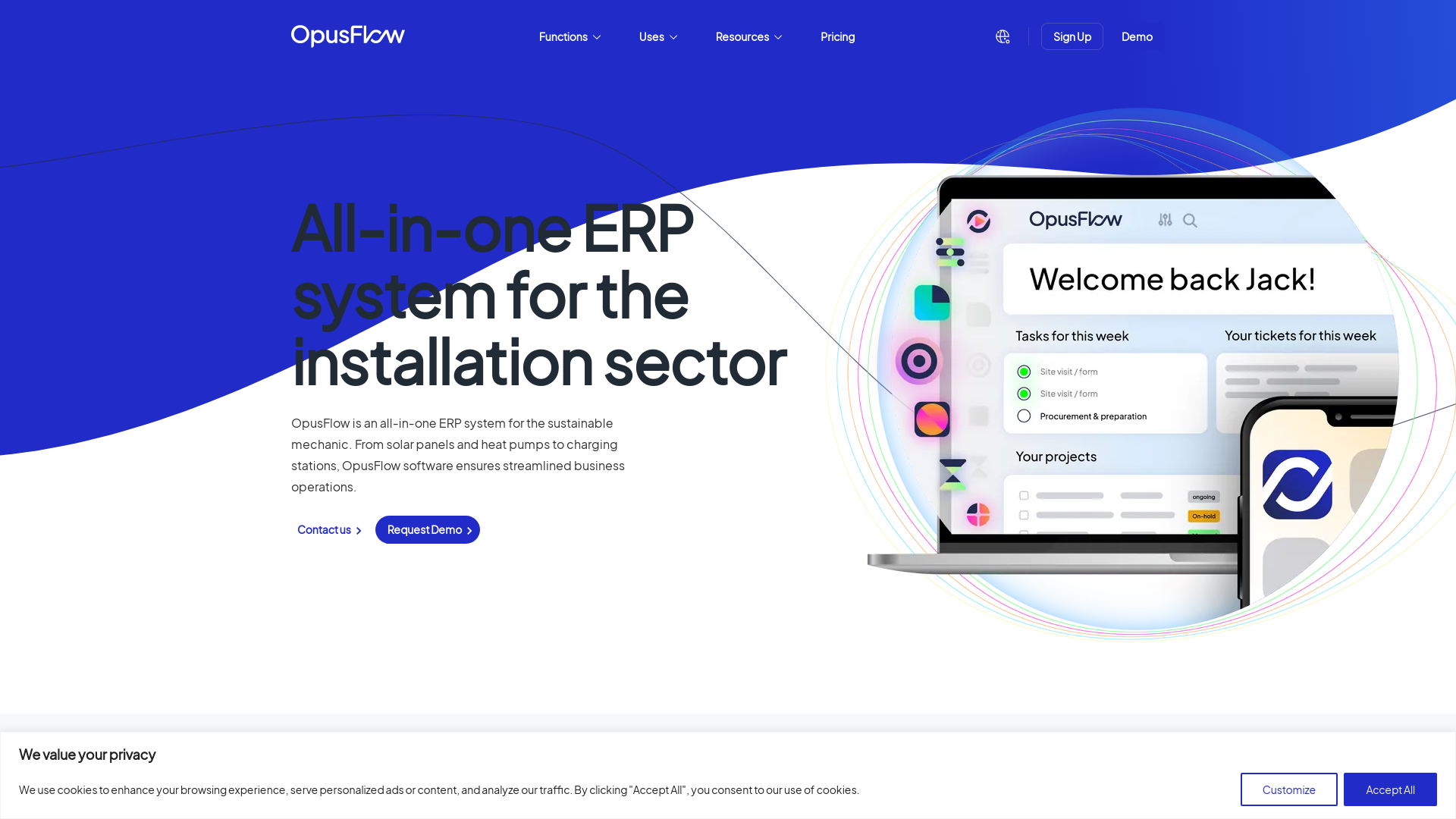 ProfitFlow
Presentation of ProfitFlow
OpusFlow's ERP system has all the tools and integrations you need to control your business processes. Each module within the platform is powerful on its own, but the real magic occurs when you use them together.
Enthusiastic
Hopefully you will recognize the enthusiasm for software development in us. Today it is doable, and the innovations will not come to you! Every day we dedicate ourselves wholeheartedly to our customers in the solar panel market to make life better, faster and more efficient.

Innovative
The digital world requires solutions that match the innovations within the market. To find these, we dare to think outside the box. We continue to innovate and embrace new technology.

Open
Everyone is on an equal footing with us, both internally and externally. We also dare to say it when we believe there is another/better way. Because only by really staying in touch with each other can we achieve the best results.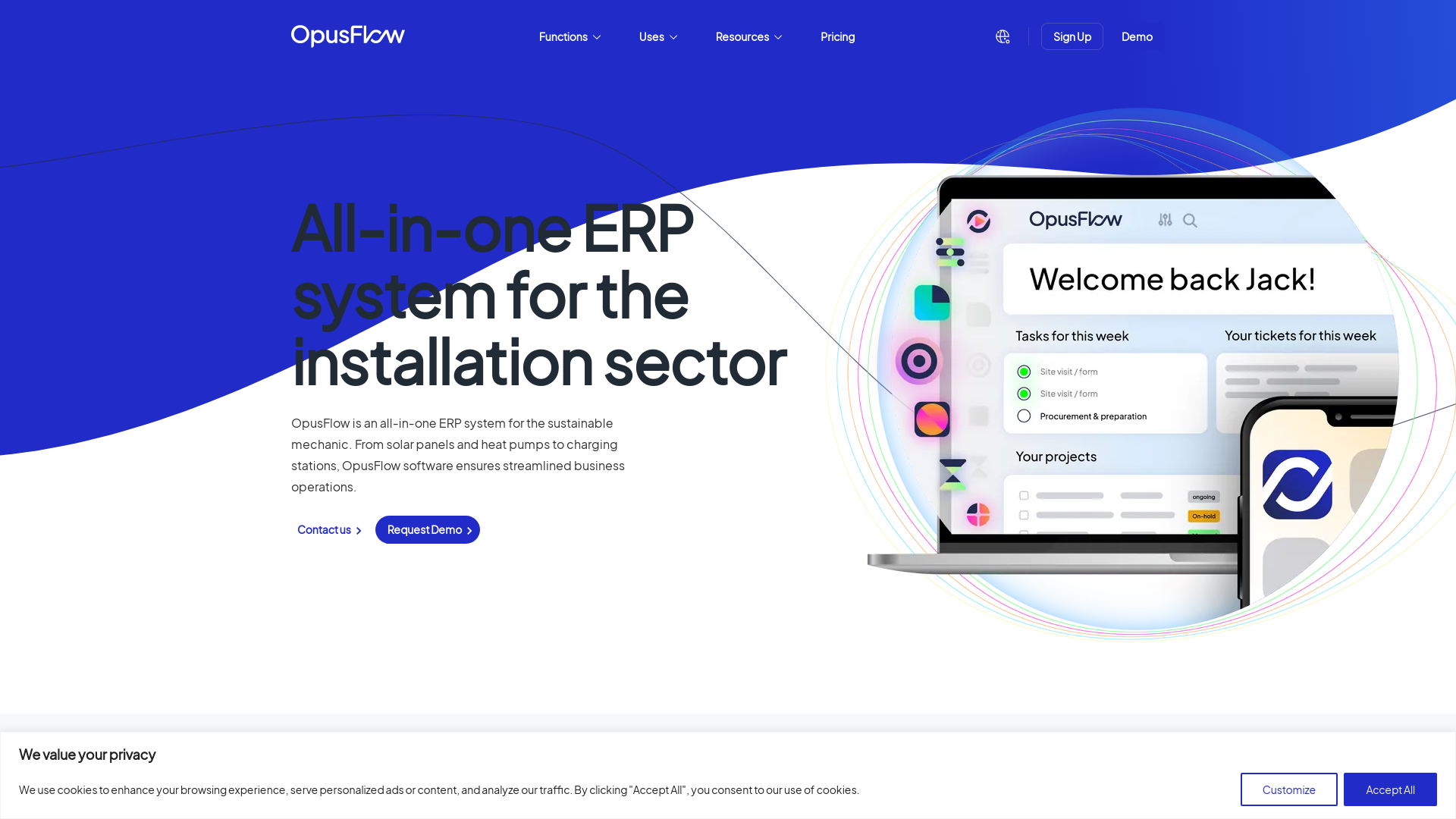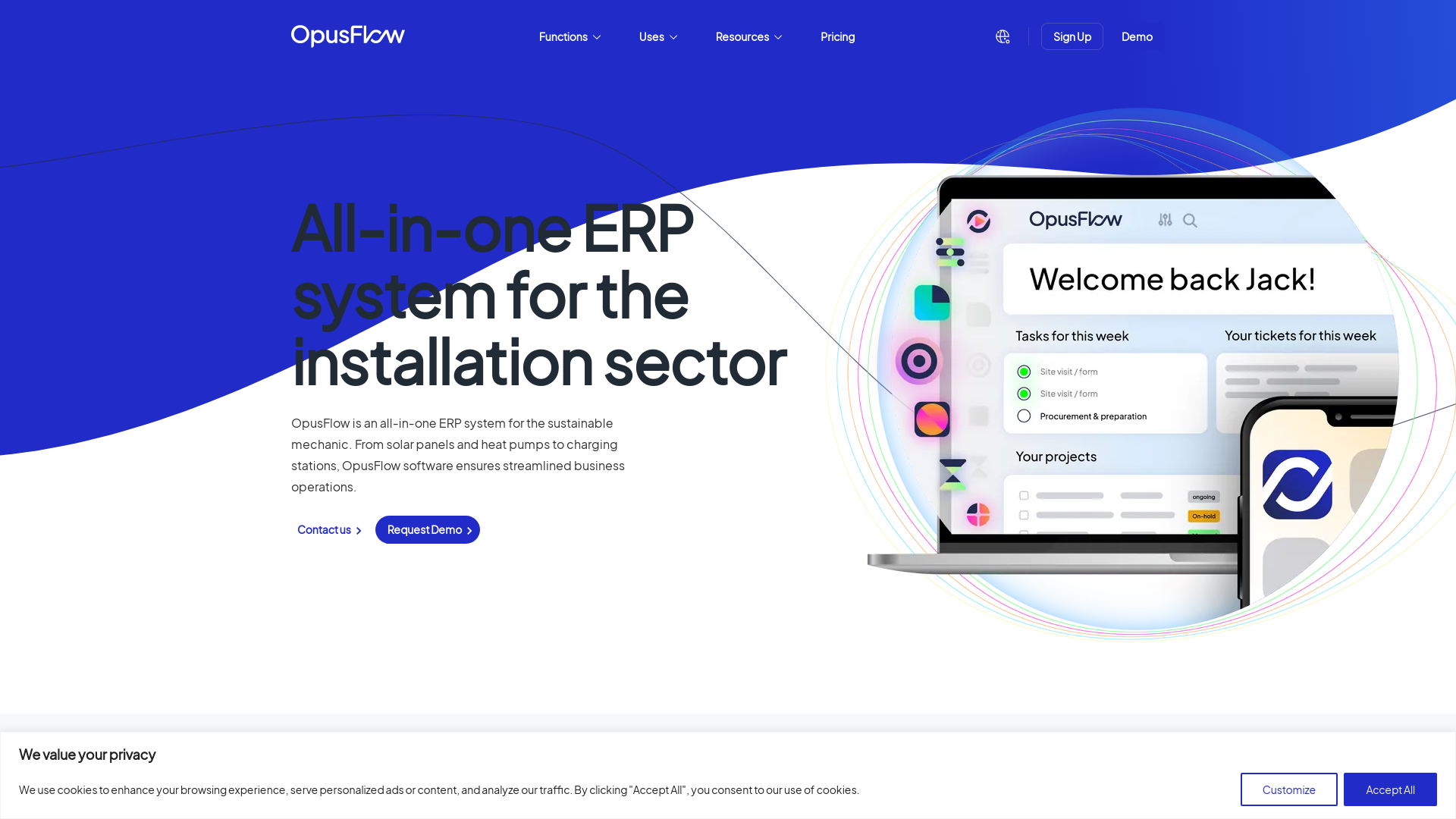 Prices and features of ProfitFlow
Communication
Synchronization with CRM and Calendars (Outlook and Gmail)
Customer reviews about ProfitFlow (0)
No reviews, be the first to submit yours.