CeleraOne GmbH
Presentation of CeleraOne GmbH
CeleraOne offers paid content solutions with smart paywalls, identity management & real time user segmentation and targeting that helps to develop audience to subscribers. We are more than just a simple paywall - we help publishers to monetize their digital content by intelligently convert readers to loyal subscribers.
We are the market leader for high-yielding paid content and monetizing solutions for medium and big sized publishers. Renowned news publishers such as Bild, Welt, Süddeutsche Zeitung, Zeit, NZZ and others have chosen our solution to monetize their digital content successfully.
Our monetizing solution for publishers is:
Easy to use
Scalable
An all-in-one solution
It is based on 3 modules:
Smart and dynamic paywalls
An audience development including tracking and segmentation
An addable Single Sign-on
We offer the following benefits:
Graphical Cockpit without IT overhead
Real-Time In-Memory Processing that is scalable from 16 GB to 2048 GB
System Integration (CMS, iOS and Android SDK, JavaScript Client and JavaScript TV Client, SAP, ERP, CRM)
Data Protection and Failover Function: no downtimes
Dynamic Paywalls
Access Control
Real-Time Targeting and dynamic Offer Pages
KPI Reports: Real-Time Traffic and Conversion Reports based on User Groups, purchase overview, registrations, sales, subscriptions
Orchestration of external marketing systems
Checkout widget with all possible payment methods
In-App purchases for Apple AppStore and Google PlayStore
AMP Integration
Voucher Module
Content Recommendation with a affinity order and top lists
AdBlocker Targeting
Single Sign-on Integration
Authentication
Master data
User Properties
User Account States with verifying email
Opt-in for handling terms, newsletters, etc.
Forms: freely configurable for login, registration, and account completion
Open IDs
Two-level session principle
User Admin Interface for Call Center
SSO Admin Interface
Open ID Admin Interface
Social Login: Subscribe with Google, Facebook, Apple
Personalization Features like bookmarks, user feedbacks
REST API
Advantages of CeleraOne GmbH
Scalable

360° Customer View

All-in-One Solution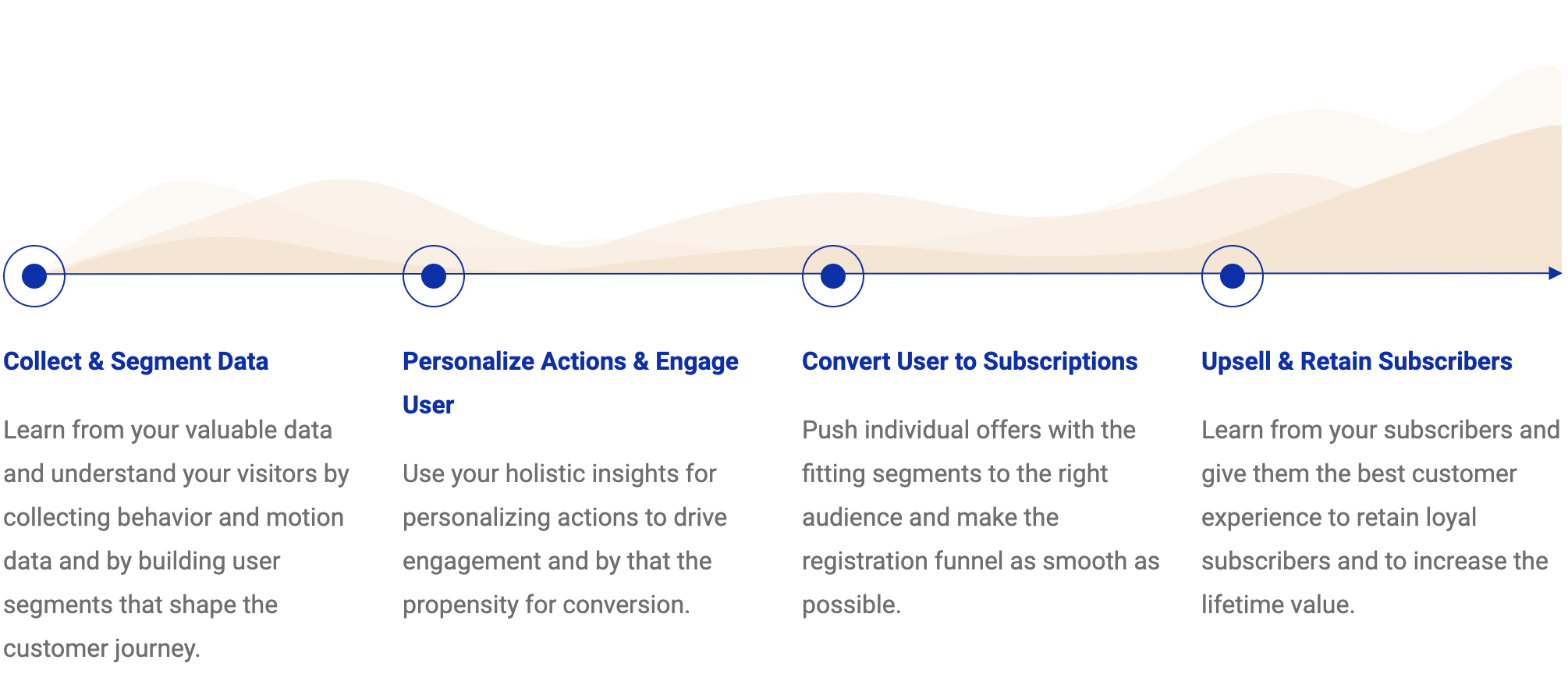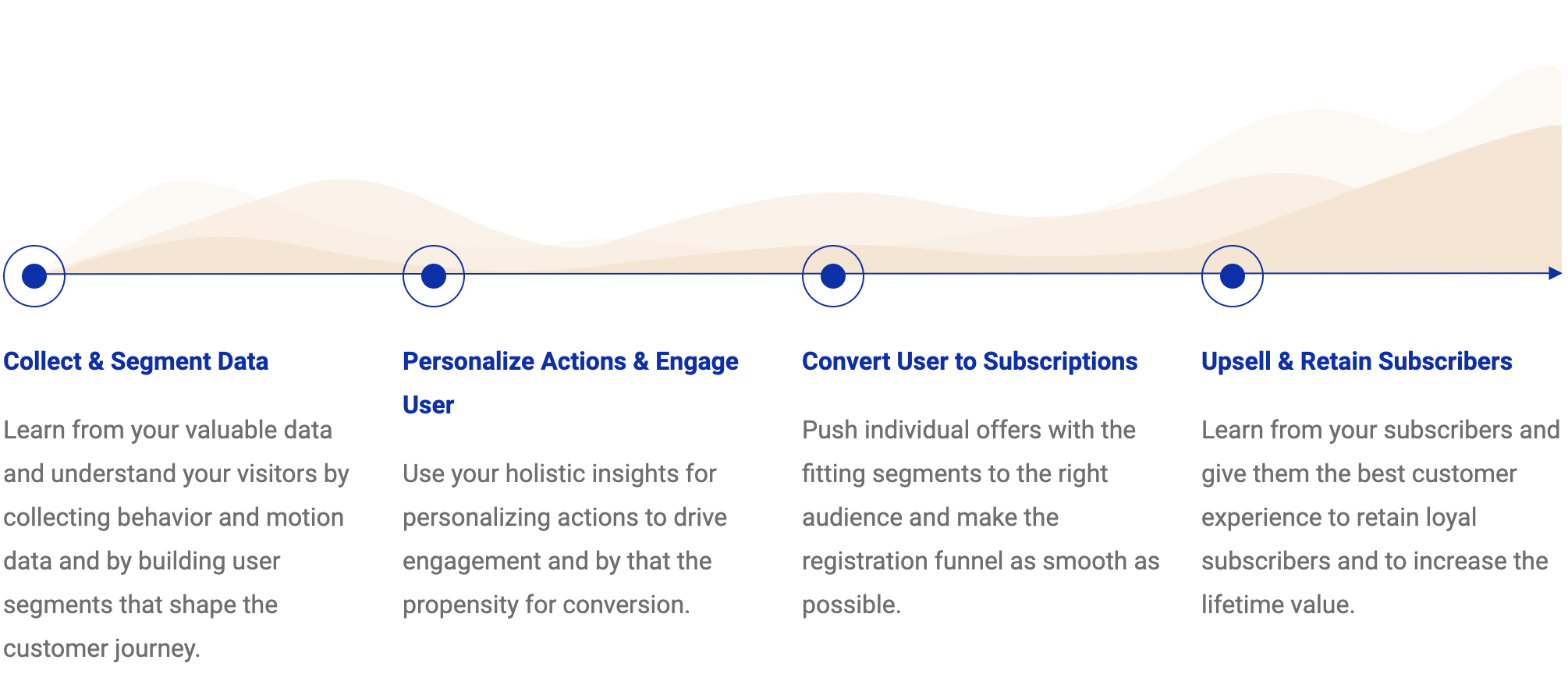 Prices and features of CeleraOne GmbH
Data Asset Management
Customer Journey Recording
+ 4 other features
Customer reviews about CeleraOne GmbH (0)
No reviews, be the first to submit yours.