GOrendezvous: in summary
GOrendezvous is an online scheduling platform that allows small businesses to manage their appointments and classes online.
Optimize Your Appointment Management
GOrendezvous is quite flexible and powerful, all while staying extraordinarily user-friendly. And, the app has changed the lives of thousands of professionals with useful and innovative features such as:
Online Booking: your schedule is available at all times, and your clients can book anywhere and anytime. Accept/decline appointment requests manually or automatically
Email and SMS Reminders: send reminders requesting attendance confirmation in one click or by answering the SMS.
Smart Waiting List: if a time slot is unavailable, your clients can add themselves to your waiting list.
Automatic Cancellation Replacements: in case of a cancellation, GOrendezvous finds and invites clients from your waiting list, all while taking their time preferences into account.
Simplify Business Management
Every business has its procedures. With the GOrendezvous platform, you can automate repetitive and administrative tasks in order to save time:
Electronic Client Files: centralize your clients' information and update their file in one click.
Staff Management: keep an eye on your employees' schedules and manage their permissions.
Manage Multiple Locations: associate your employees' schedule with the different work locations.
Manage Rooms and Equipment: manage your rooms, your equipment and their availability at all times to avoid overbooking.
Reviews and Ratings: let your clients become your greatest ambassadors by giving them the option of rating you online.
Invoices and Receipts: manage all your paperwork in one place and send your invoices and receipts by email. It's a good gesture for the planet.
Classes: manage your classes, from the booking process to their payment, all online.
Acquire Clients
Display your availabilities directly on your website
Free and personalized website or homepage
Customer Service
Free getting started traning
Friendly and 5-star customer service
More
Protection of data, GDPR compliant

Online Scheduling Software with GOrendezvous
Founded in 2012, GOrendezvous' mission is to facilitate online scheduling and the booking process for all professionals and their clients. This global, accessible, affordable and personalized platform is mainly aimed at health, wellness, fitness and beauty professionals, as well as entrepreneurs.
GOrendezvous provides professionals with a simple and efficient platform to help promote the communication and connection with clients, at all times. The platform has already helped to manage more than 6,000,000 of appointments across the world.
Its benefits
Online appointments
Email and SMS notifications
Decrease in no-shows
Certifications:GDPR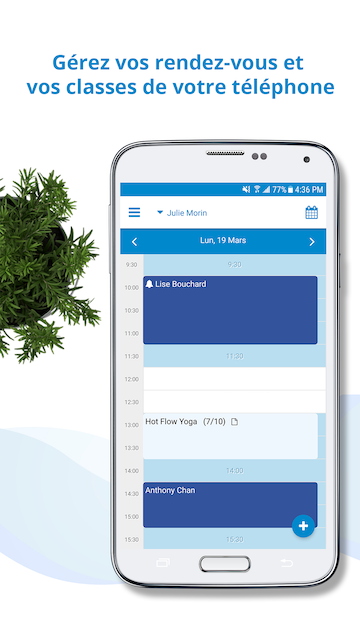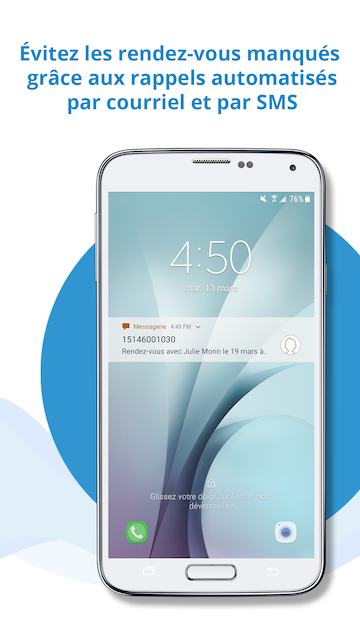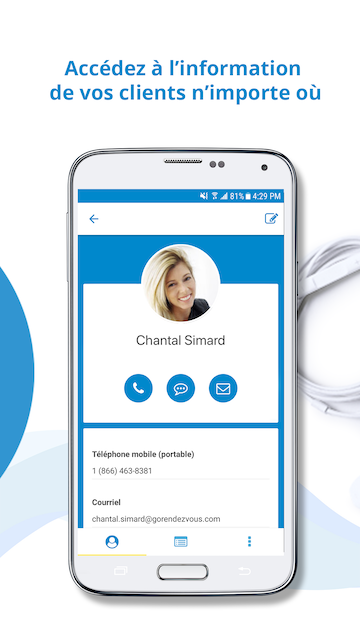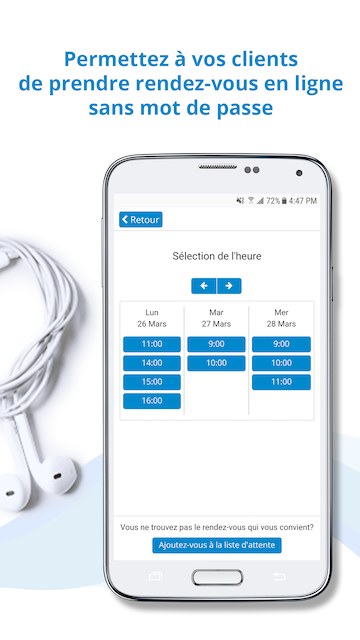 GOrendezvous: its rates and features
| | | | |
| --- | --- | --- | --- |
| Application Customization | Application Customization | Application Customization | Application Customization |
| | | | |
| | | | |
| | | | |
| | | | |
| Data Import & Export (CSV, XLS) | Data Import & Export (CSV, XLS) | Data Import & Export (CSV, XLS) | Data Import & Export (CSV, XLS) |
| | | | |
| | | | |
| | | | |
| | | | |
Appvizer Community Reviews (0)
The reviews left on Appvizer are verified by our team to ensure the authenticity of their submitters.
No reviews, be the first to submit yours.