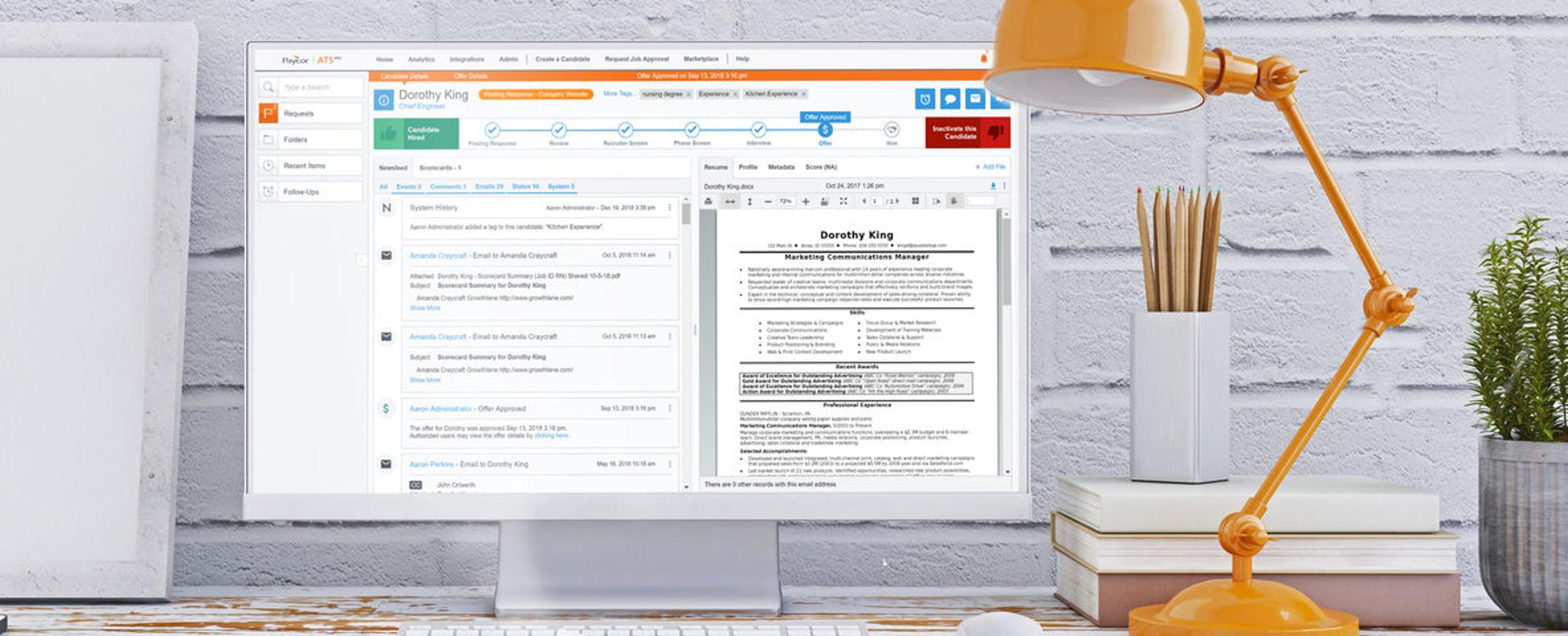 Paycor Applicant Tracking
Presentation of Paycor Applicant Tracking
Paycor Recruiting in a Nutshell
Paycor has acquired Newton ATS sofwtare to integrate its best functions into its Applicant Tracking Software made with the specific needs of HR Departments in mind. It is designed to streamline each step of application tracking so you can hire the best talents quickly.
What Makes Paycor ATS Special
Paycor offers tools to search and parse resumes automatically. It provides an easy to use scoring system, as well as exclusive features such as:
Zoom and Spark Hire integration for remote interviewing
Candidate texting for a smoother candidate pipeline
A secure and compliant transmission channel for background checks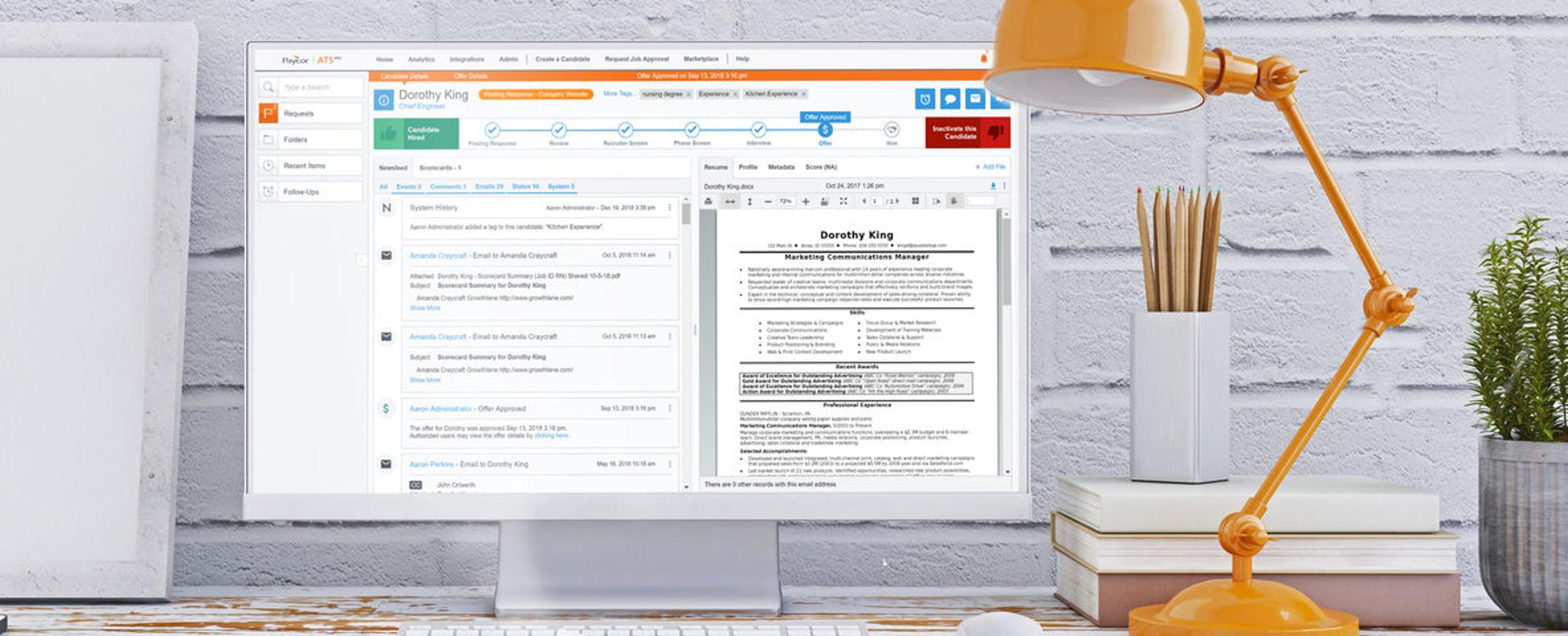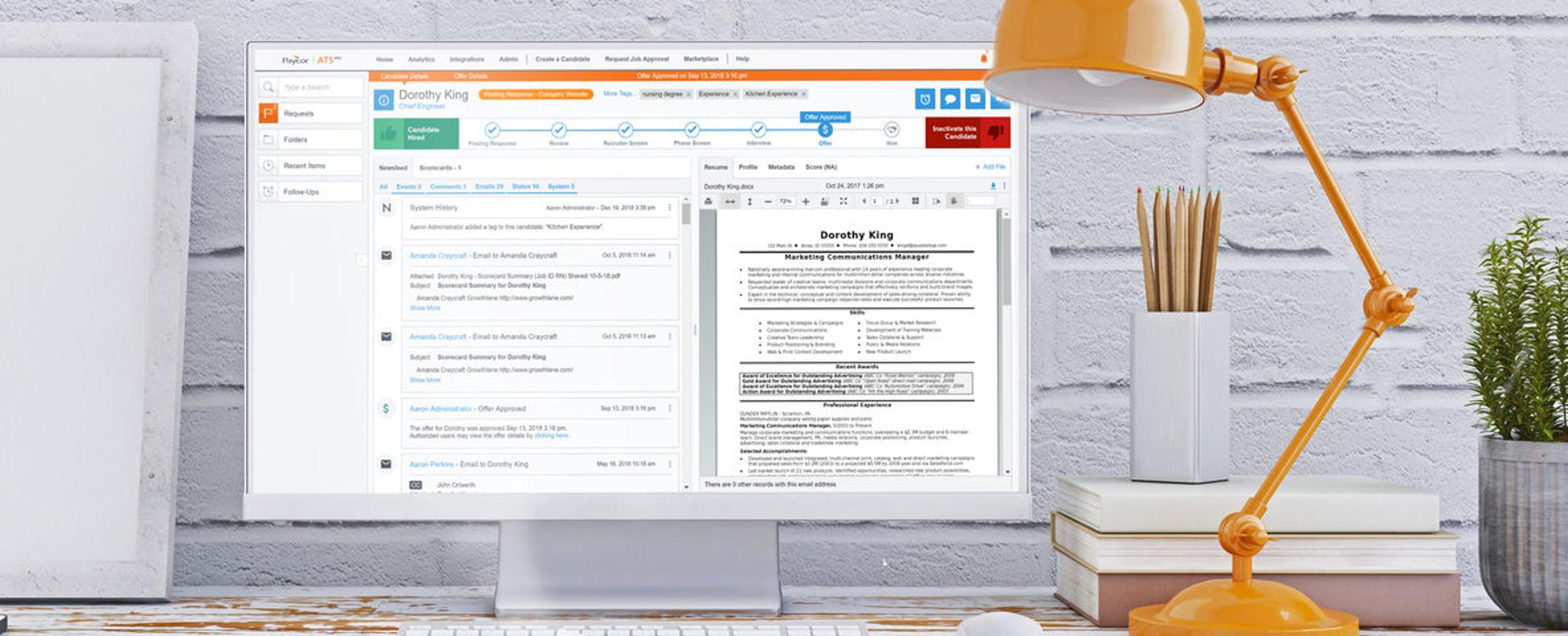 Prices and features of Paycor Applicant Tracking
Security & Confidentiality
Secure Sockets Layer (SSL)
Customer reviews about Paycor Applicant Tracking (0)
No reviews, be the first to submit yours.