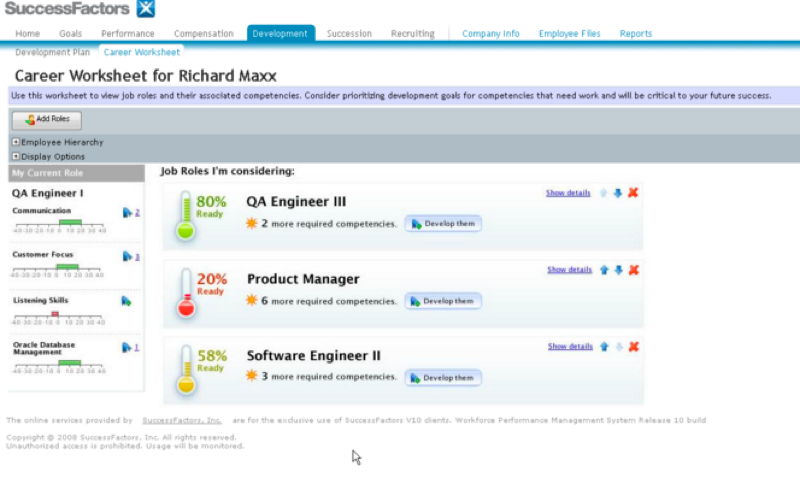 SuccessFactors
Presentation of SuccessFactors
SAP SuccessFactors Workforce Analytics
This software helps you lead your workforce, accelerate change and improve results.
Standardized HR metrics
The software offers an extensive catalog of predefined HR metrics and talent search.
The program computes statisitcs on trends over time and different periods, such as with annual, quarterly, monthly and seasonal time patterns. And your company can easily access these analyses.
The system can also quickly assess risks and opportunities with visual and interactive HR analysis.
Finally, the software has an integrated database that is outsourced to SAP software for quality management.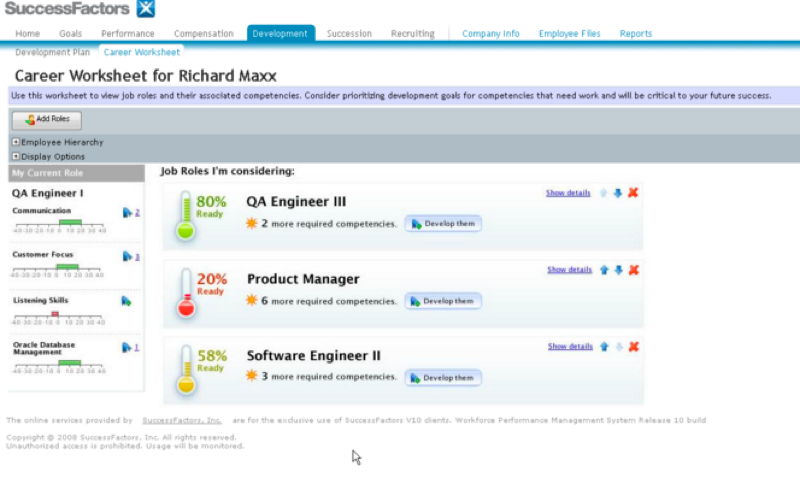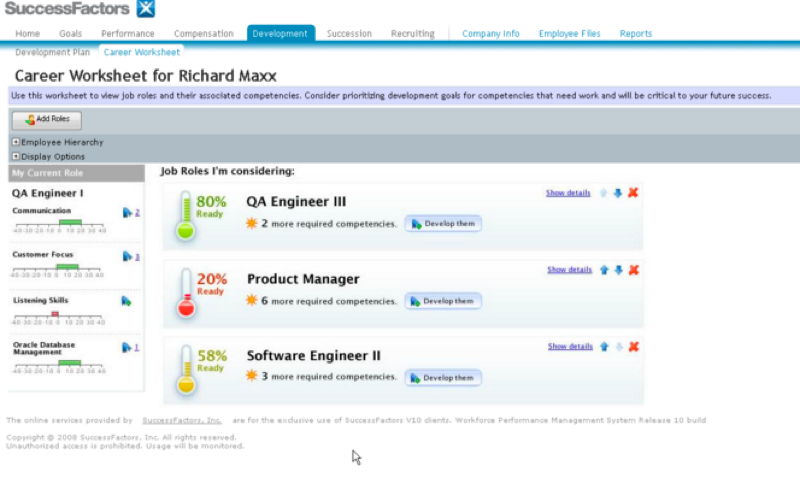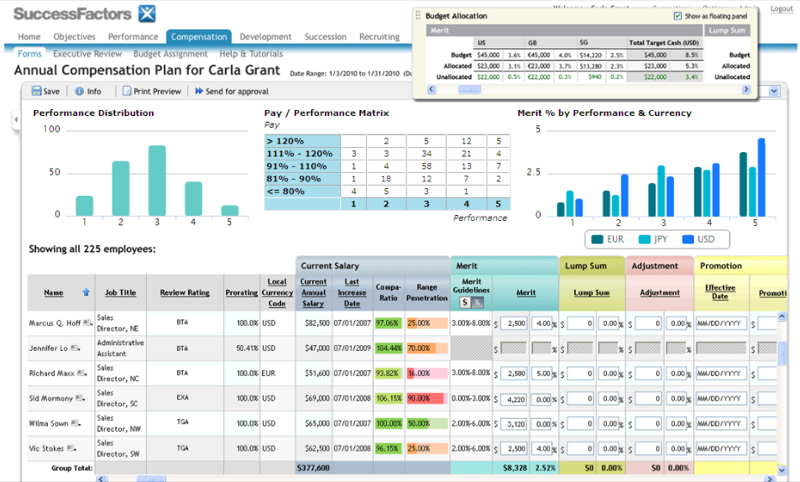 Prices and features of SuccessFactors
Security & Confidentiality
Secure Sockets Layer (SSL)
Customer reviews about SuccessFactors (0)
No reviews, be the first to submit yours.