Manage a global workforce and hire internationally with Remote, a global solution designed to make compliance, payroll, benefits and taxes a breeze, even across borders.
Global HR management made easy
Remote is the most flexible and reliable way for your business to access dedicated professional HR teams all over the world. Access local services to avoid costly compliance mistakes and reach out to the best talents worldwide.
The intuitive tools offered by Remote allow employees to enjoy a wide range of accessible services, from onboarding to offboarding. Boost your employer brand by providing the best experience.
Features you (and they) will love
Remote is designed with global companies in mind and has features tailored for their every need. These include:
A global network of seasoned experts to assist you no matter where your operations take place
Reinforced safeguards to ensure your IP is protected
Seamless employee experience at all stages, with a self-service platform
Automated solutions to manage benefits, taxes and payroll in multiple currencies
Custom reports to track performance
24/7 customer service
These features come at a flat price to keep your budget in check, no matter how your HR needs may evolve.
Editor: Remote Technology Inc.
Strengths of Remote
A solution for global businesses
Dedicated teams for worlwide compliance
Automated management of your HR processes
Remote demo and screenshots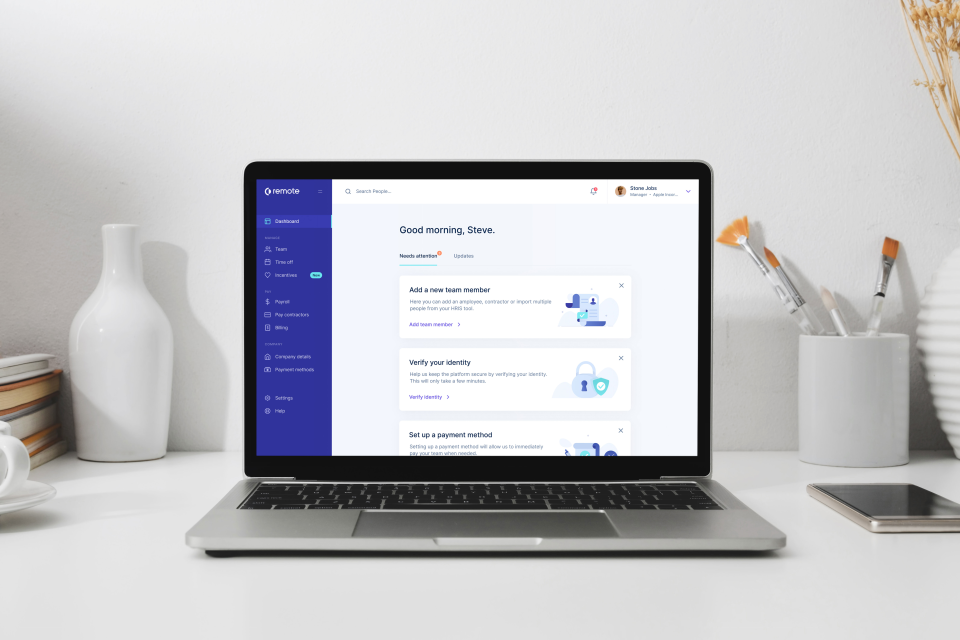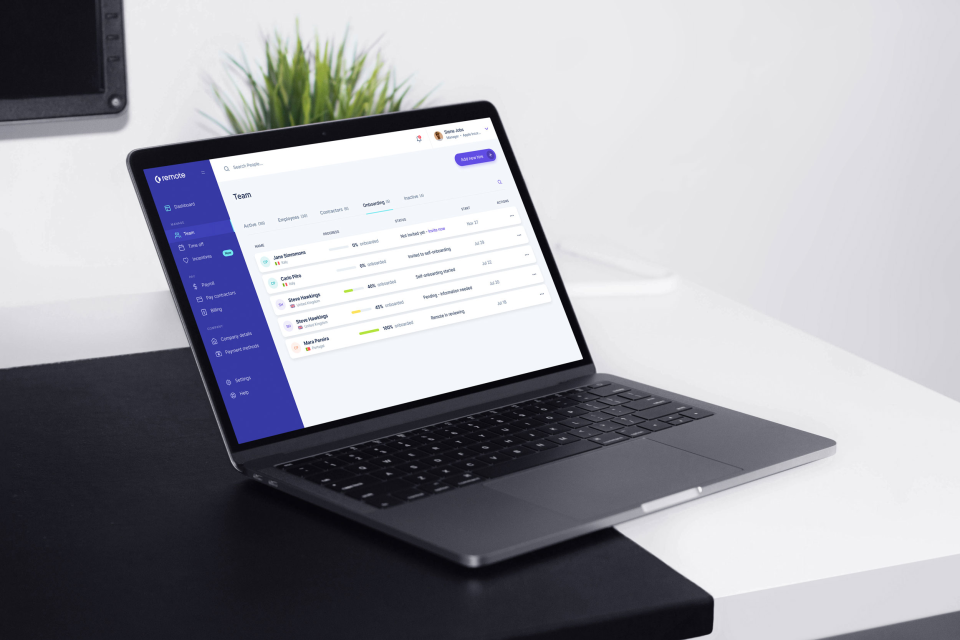 Remote customers
No customer reference