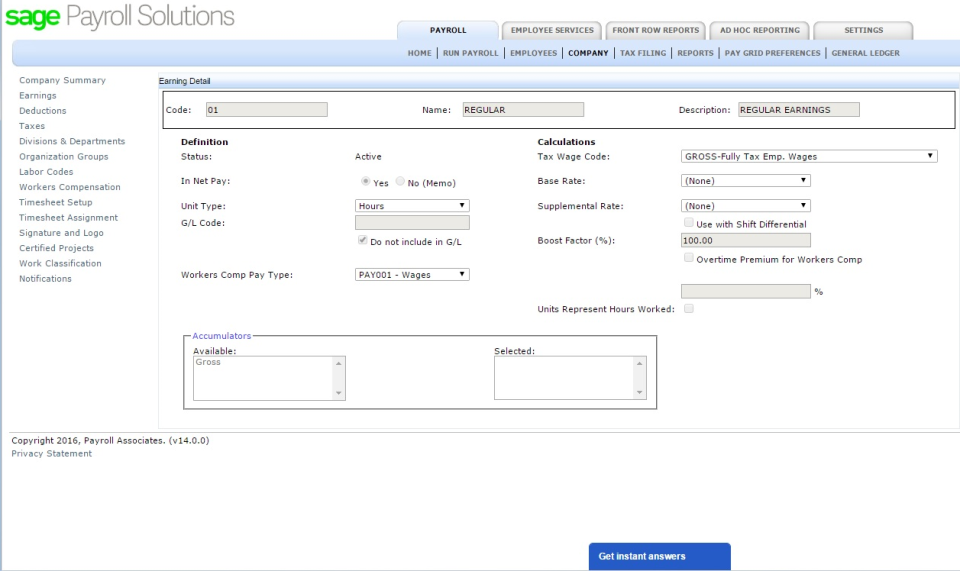 Sage Payroll
Presentation of Sage Payroll
Sage Payroll: All Features
Sage Payroll Services offers simple, affordable, online payroll services. Manage payroll smoothly your way and within your budget. Sage makes it easy and affordable to pay employees and help you prepare accurate tax filing online. There's nothing to install. Simply use your preferred browser on your computer to sign up, key in your payroll data, and start paying employees. And to put you at ease, Sage Payroll Services is backed by a six-month money-back guarantee.
What Are the Advantages of Sage Payroll?
The Payroll Edition, Leave & Absence Tracking and Nominative Social Declaration features required for Payroll users can also be used at Sage Payroll, making it a real must-have on the market. Sage Payroll can be used in a few clicks using a browser as it is a software as a service program. The data relating to the software is stored at the Sage software provider, therefore the operations are protected on a daily basis. No constraints to manage in terms of assistance or updating, it is the responsibility of your software vendor.
Find other Payroll software, by clicking on the Compare button at the top right of this page or by directly typing the name of this product in the search bar in our search section.