Our recruitment solution enables our customers to save time in the daily recruitment process and dramatically reduce the average recruitment timeframe.
Improving employer's image is also one of the reasons our customers come to us: our solution is GUI-friendly (automatically adapts to candidate screen size) and SEO-friendly (Google indexes and presents your Job advertisements the best way possible).
The hassle-free configuration of our SaaS recruitment solution is also a key point of the solution: you can adapt our software to meet your requirements. Of course, we guide you and our consulting team is always at your disposal to optimize your e-recruitment solution.
Sort automatically resumes matching job positions
Create and manage your employment website to improve your company's image
Automatically insert resumes by pre-filling candidate application
Consult and qualify the received applications
Trace all the actions performed by recruiters and candidates
Run your custom reporting and statistics
If/When needed, create your custom-made intranet for your internal recruitments
Editor: Eolia Software
Strengths of EOLIA Recruitment & Sourcing
Dedicated candidat website
Manager Smartphone Portal for candidat short-list
Candidat centric Solution
Certifications: ISO 27001
EOLIA Recruitment & Sourcing demo and screenshots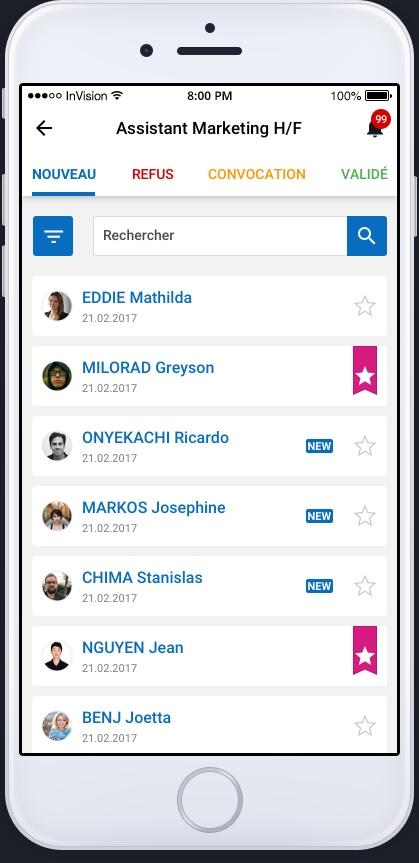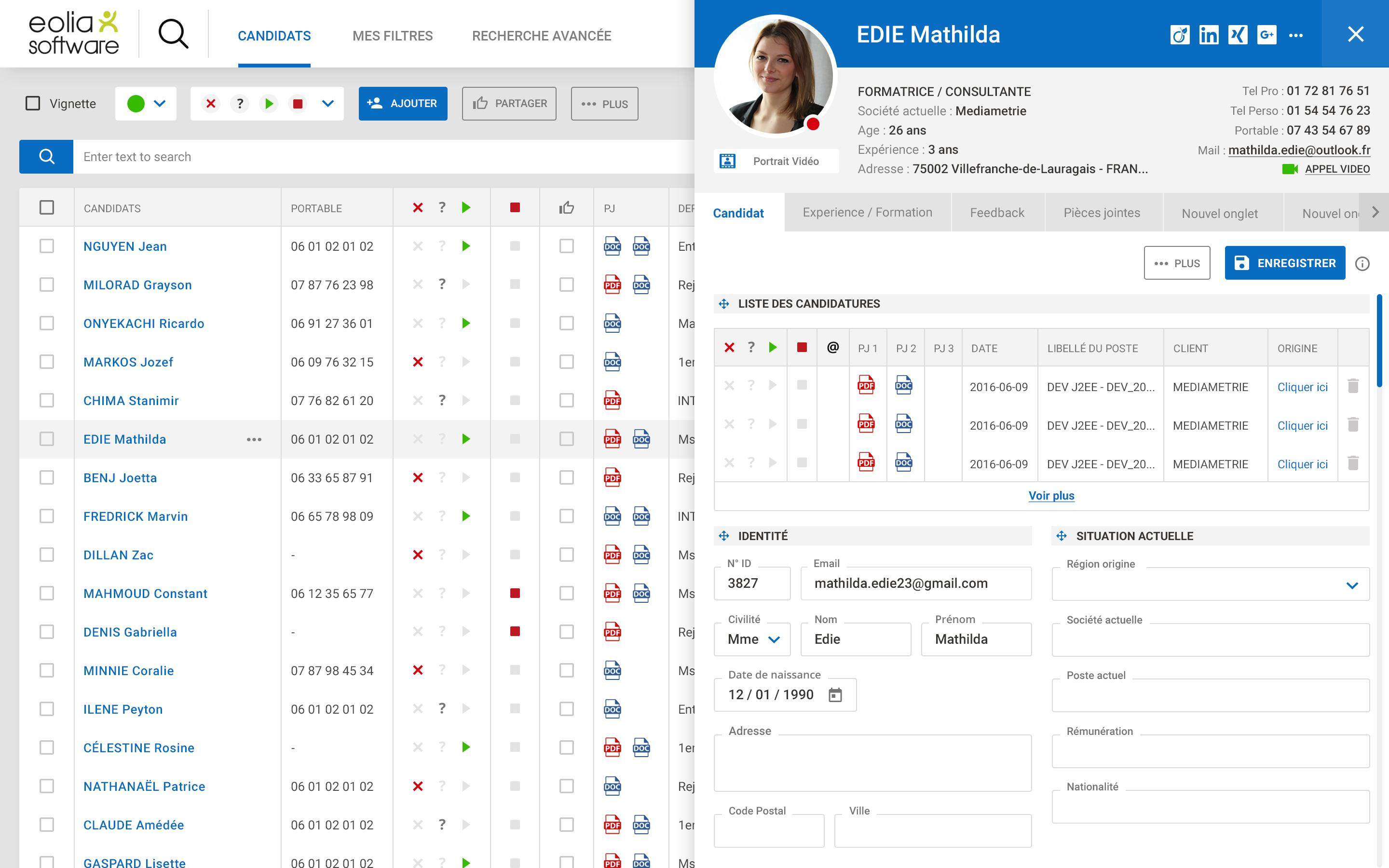 EOLIA Recruitment & Sourcing customers
No customer reference