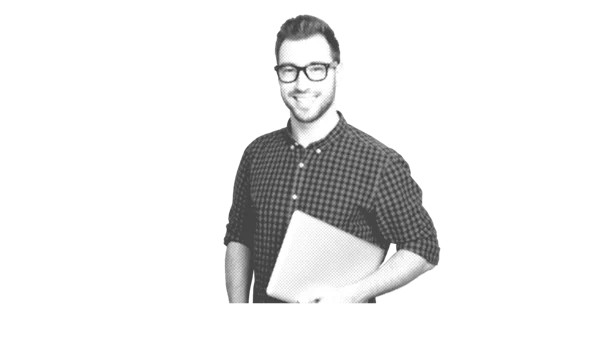 Sales Proposal Templates: What, How and Its purpose For Customer and The Company
Just like anything in life, whether you are in a store or online, you always look for as much information before investing in a product or a service. And, nothing is different, especially when it concerns big product or service deals and requirement.
Sales proposal offers a solution to reassure sellers and customer alike, the opportunity to be on the same page when it comes to working together. And, of course, quite alleviates the doubts that both parties may have.
As it details everything, to be accomplished, the customer views the sales proposal and can accept or refuse any terms and conditions.
What is a sales proposal?
A sales proposal, also known as business proposals, project proposals, or executive summaries, is a key document, in which sales team of a company/ business describe to the buyer (customer or client) the what, ways of the product or services they offer in business negotiation.
Even if the situation was only that of a request for proposals, in any case, the sales proposal should answer to the recipient's needs or even questions they haven't brought up or thought of. The process of collaborating with or working with you should be beneficial to them. It requires a good amount of thought process and research to seem more advantageous than what the market has to offer.
Once the written sales pitch is done, it is sent to the client or customer for consideration. They will determine whether you are the one they will love and choose to work with.
However, because many times companies focus more on the deliverables they offer and on scoring the deal with the client or customer, it is easy to get lost in the sauce than stick to the objective of the sales proposal.
Remember that the prospective customer might also be in contact with other sellers and proposals, which leaves no room for mistakes.
How do you write a sales proposal template?
Of course, the way that you present your proposal will determine whether the prospect will choose you or not.
It is essential to know how to, so, here are a few tips you could follow:
Step 1: Ask questions to answer the prospect's needs
Before taking on any mission and starting anything, it is important to investigate, understand what the prospect may be looking to accomplish and your solution to solving it.
That inspiration, typically, comes from conversations had with the prospect, in the request for proposal, giving you the main ideas for the structure of the template or, from the study of the market.
Questions to ask may look like:
What is the role of the person for this template? How many does he or she have?
How would they like the template to look? Would they like it to be a software, outsourcing etc.?
Will the template be useful for them? What problem do you wish to expunge? If so, how will they benefit from it?
This step is where you want to collect all the information from the prospect as possible. Don't be afraid to ask questions, but also your purpose it to be thorough and even predict some issues that may come about.
Step 2: Start your own investigation
It shows your interest and desire to truly get the prospect. You should:
Look at their company's website for any details: information and noticeable hitches.
See if there is any news about the company: it could help understand how the company is perceived and give you ideas about how to change that.
Check their social media pages: it is where companies are habitually active. Seek out their online groups, if they do possess any. It is where you get to see their interactions with customers or clients and, if, they have had any setbacks.
Study the audience: Who they have as customers. The way they address them and the type of people they are i.e, their demographics, location etc.
Investigate the market: who is the company audience? What are their interests? Who is their main competitor? What solutions have they been using? How can you change or perfect them?
Conferences and trade shows: You get a feel of what they say compared to other companies.
These check-ups could help center the main point of the sales proposal template. With all of this information, it is time to get to writing
Handling objections in sales could be a part that you have to face in sales. Check out this article to have some tips!
Step 3: The composition of your proposal template
It should include:
A title or front page: This is pretty self-explanatory
The table of contents: So the client or customer has an idea of what the sales proposal will comprise.
An executive summary which explain the objectives: Be sure to specify why your product or service will be beneficial for the client or customer.
The challenges or need of the prospects: You speak of the problem that the prospect may encounter and what needs they currently have. This is where the prospect is shown that you truly understand their needs and what they are looking for. It is this section that will determine the future of business.
The solution you will deliver through your product(s) or service(s): always ensure that the link between the problem and the solution is logical & immediately apparent to the reader. Therefore, a clear and unambiguous argument should be constructed. It should be customized to the client's needs.
Pricing options: Ask the client or customer about their budget before announcing any price, and then bargain with them if you have to.
Share testimonials and your qualification to show your credentials: The client or customer should know if you are fit for the job, so, use success stories of past jobs or case studies.
Speak of terms and conditions: It is where payment, schedule and deadline is discussed.
Space for the signature & the date: It is where the customer signs and accepts the terms and conditions of the contract.
Step 4: Time to create the outline
Even though the outline is designed to fit every customer or client's taste, there are sections that the sales proposal template should contain, such as:
The list of the building blocks could be used as headers for your outline.
Be concise with your text, never stray away from the main solution, describe the goals and outcome you hope to achieve.
In the solution section, it is where you express the solutions you will bring to the customer's problem. Be convincing, as the customer should feel like he can't turn the proposal down.
Sales proposal templates and examples
There are different types of templates. Are you in need of inspiration? Here are a few:
Design for a web template. After a study of the customer's website, it indicates the changes needed, such as the improvements or addition to their features.
SEO proposal: which is to find solutions to increase the amount of traffic you want to bring forth to your page.
Social Media Marketing Proposal: offers social media marketing services. It includes visuals and quite structured.
Marketing Project proposal: Regular marketing proposals are quite detailed. But as some customers prefer direct solutions to their needs, you could opt for this type. It is a one-page resume of the solutions, goals etc. for the project.
Or if you are really interested in getting a constructed sales proposal template in which you only need to fill your contact details, check out our Appvizer sales proposal template. It is free and easy to download.
Finally, a sales proposal template is an important part of sales. It gives an idea of what the customer is getting himself into and is proof of what the salesperson claims he will do to resolve his or her issues. In turn, the salesperson, will have written proof the terms and conditions the buyer has accepted, meaning payments, schedules and timing. Getting a picture or document describing what to expect can never hurt.
Best tools for you