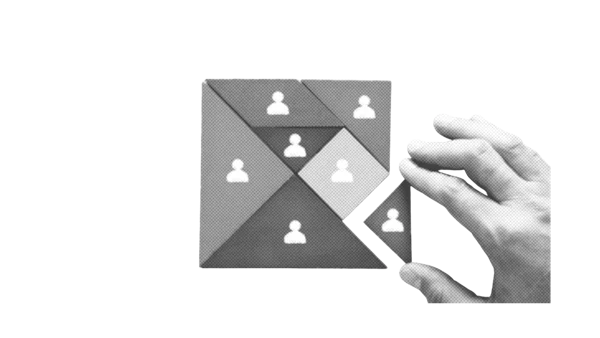 Top 6 Best Cloud Recruitment Software in 2022
Interactive recruitment information system or Cloud recruitment is a powerful competitive advantage for all companies. The success of HBO's Game of Thrones television series, for example, depends on the localization and collaboration of all professionals on site. The exceptional creativity of audiovisual talents has enabled Northern Ireland to become a prime location for the world's leading studios.
To achieve this, recruitment must not be treated as an administrative task: it must be as important as financial management, sales, and R&D in the company's strategy.
Like all the pillars of a company strategy, recruitment must be supported by methods and tools. However, only 48% of companies used recruitment software in 2017, according to a WideOpen study of 2,341 companies.
So how can recruitment software help Human Resources Departments to recruit better without spending excessive resources on it? What are the best solutions on the market in 2022? This is what we will see in this 2022 comparison of recruitment software.
What is cloud recruitment?
Cloud recruitment refers to the actions taken to select relevant candidates for a given position. These actions result in a bilateral contractual agreement between the employer and the final candidate, which effectively becomes an "employee".
Cloud recruitment allows you to manage and access your data when you're on the go by securely storing it in one platform.
The scope of the position is defined by needs (skills, experience, activities), working conditions (resources, hours), responsibilities and salaries This scope is traditionally summarized in a job offer, while the candidates' profile is summarized in their resume.
What are the trends in recruitment and HR?
Human Resources recruiting tools have been evolving for several years now and the trend is accelerating thanks to numerous technological innovations and the evolution of uses carried by the Internet. The following selection of cloud recruitment platforms was made on the basis of the following 7 trends:
The Applicant Tracking System (ATS)
The ATS corresponds to the digitalization of the entire recruitment process. Two types of recruitment SaaS solution address this problem: HRIS and generalist HR solutions, as well as recruitment software, specialized only in this activity.
The candidate-recruiter relationship
It was common to challenge candidates for a position during job interviews and to neglect unsuccessful candidates until a few years ago.
Today, the trend is towards a "candidate relationship" largely inspired by marketing and sales techniques: a dialogue is open between recruiters and candidates, communication is meticulous, the stages of advancement are clear, etc.
The idea is to get the best out of all candidates and offer them the same.
Inbound recruiting
Inspired by inbound marketing, inbound recruiting consists of implementing actions to attract potential candidates (blogs, conferences, social network publications) rather than waiting for them to look for a position on a recruitment site like Indeed or Monster.
The next step is to convert the hearing into actual candidates for a given position.
Artificial intelligence
AI is emerging in recruitment strategy as it has in many other areas. Platforms such as QAPA or LinkedIn are embarking on automatic and intelligent matching of job offers with the available profiles. This allows above all to automatize sourcing and shorten Time to Hire for an overall better-recruiting process.
The employer brand
The employer brand has been around for a long time. What is new is the speed with which information circulates. Platforms such as Glassdoor are highly visited by candidates who validate before the first interview that the company they will meet has a good reputation. The employer brand also makes it possible to share the company's culture outside its walls.
The segmentation of job offers into data
Traditional job offers are no longer a starting point, but an output format among dozens of others. The starting point is now the data:
skills sought,
profile of the desired candidate,
expected salary range, etc.
Recruitment tools and job boards process this data more efficiently than traditional PDFs. In addition, data can be shared and interpreted more easily (integration of recruitment software with job boards, HR reporting).
Social networks
LinkedIn with its 146 million profiles in the United States, and Twitter with its millions of influencers who can be contacted directly are powerful tools for recruiting talent. Social networks are also part of an inbound recruiting strategy. They are widely used by recruitment agencies as tools for sourcing mass skills and executive searches.
What is the purpose of cloud-based recruitment software?
Here are the main features of recruitment tools and their usefulness for recruiters:
Multicasting of offers
This function allows you to create a job offer only once, then distribute it to dozens of Job Boards in one click, saving recruiters a lot of time.
Workflow or recruitment process
The recruitment process allows you to define steps (visualized, contact, interview, proposal, hiring/rejection) to facilitate the selection and notify candidates automatically.
Collaborative evaluation of candidates
Allows several employees to collaborate in the recruitment process (score from 1 to 5, remarks, comments, votes) in an agile way.
Multi-channel
Multi-channel allows quality candidates to share their entry points (social networks, company website, recruitment site) to create a homogeneous candidate experience wherever they are and multiply opportunities tenfold.
Reporting
Dashboards and reports allow you to monitor the recruitment process in real-time according to your own KPIs (activity indicators) to set up action plans quickly.
Candidate file and CV library
Candidate files allow the centralization of candidate data (experience, skills, contact information, history of interactions with the company, etc.). CV libraries are used to group, archive and classify CVs. They are now shared to share more up-to-date profiles than a single company could do alone.
There are many other peripheral features in recruitment software, but all aim to: reduce recruitment time, attract the best profiles (talents) and strongly engage all stakeholders in the recruitment process (candidates, consultants, recruiters, managers and employees).
Top 6 HR and recruitment solutions
Here are some examples of recruitment software. These tools allow us to be fully in line with previous trends, unlike an administrative approach to recruitment that covers only a fraction of this activity.
The software are classified by alphabetical order.
Beetween, multi-posting and application management
Beetween is a recruiting solution designed by recruiters for recruiters, the publisher being originally part of a recruitment agency. His desire was to create a tool that would meet the specific needs of each company.
It is a comprehensive tool that takes into account the entire application process, from the distribution of the offer to the candidate hiring, including the management of applications.
Multiposting shares your job offers with a single click on 80 talent platform sites, such as Viadeo, LinkedIn, Indeed, Facebook, Twitter or Monster. Beetween then automatically sorts the CVs it receives.
It monitors the recruitment process by classifying the CVs as "contact in progress", "recruitment in progress", "awaiting return manager", and "hired". The candidate pool then includes all of the resumes received.
Beetween's advantages:
Supports the creation and hosting of job pages on your website
Automated responses
Work in a collaborative mode with different levels of access
Eurécia Recruitment, skills management, interviews, training and recruitment

Eurécia Recruitment is the only tool in this comparison that is not limited to the recruitment field. Eurécia Recruitment is an independent program of the Eurécia suite that covers the entire talent management process from sourcing to internal mobility and the recruitment phase itself.
Eurécia is an internationally recognized expert in human resources management, which gives its clients the opportunity to evolve at their own pace towards other HR functions (GPEC, payroll management, leave and absence management, expense reports, etc.).
Eurécia Talent Management's advantages:
Pre and post-recruitment HR management
Full GPEC
Evolution to an HRIS or other specific HR modules
Nicoka ATS, Recruitment Automation Tool
Nicoka ATS is a very powerful recruiting tool to find quality candidates and seamlessly manage them while allowing you to source through the best profiles. It is particularly well suited for recruitment firms that leverage its power to offer the best candidates to their clients.
In addition to its functional coverage and ergonomics, Nicoka is open both to all candidate sourcing channels and to the recruitment firm's or company's information system. It is also possible to use Nicoka's API to integrate all or part of the software into its information system.
Nicoka ATS's advantages:
Easy management of a large number of applications
Integrated event planning
Sourcing of candidates
Customer management module

Simple application management and recruitment solution
Learn more about Nicoka CABS
Recruitee, the optimization of your recruitment processes
Recruitee isn't the leading recruitment software in Europe for nothing. It is an intuitive applicant tracking software solution that helps you create and manage career posts and job offers on your website, recruit the best talent, and analyze your overall HR performance.
Recruitee is the perfect talent acquisition platform for companies of all sizes. Small companies with limited IT and recruitment knowledge don't have to worry because this recruiting platform offers an easy-to-use interface that anyone will be able to successfully manage.
Recruitee's advantages:
All of your data is safe and secure at all times
Optimization and automation of workflows to increase productivity
Advanced data analysis and reporting capabilities

Optimize and automate your recruitment process
Learn more about Recruitee by Tellent
Talentsoft, the complete and easy-to-use recruitment software
It allows both to multipost ads on all job boards and on the career site, to receive and centralize all applications, to analyze their sources and thus to optimize the performance of the acquisition channels.
This tool also allows interaction with managers and thus promotes collaborative recruitment in the company. Talentsoft saves recruiters considerable time on time-consuming tasks.
Talentsoft's advantages:
an all-in-one tool (CV management, job postings, applications management, matching/scoring, onboarding, etc.)
Premium support via chat, phone, and face-to-face, for complete support from start to end
Document Reader - reads through all of the candidate's documents

Leader in Talent Management and Learning Software
Learn more about Cegid Talentsoft
Zoho Recruit, align your recruitment with your employer brand
Zoho Recruit is a cloud-based recruitment software that helps you optimize and simplify your entire recruiting process.
Zoho Recruit's list of features include:
Personalized Careers Website
Use Zoho Recruit to build a career portal that reflects your company's brand.
Publish on popular job sites
Publish on popular job boards and give your job postings the reach they deserve.
Post jobs on social networks
The Social tab of Recruitment allows you to search and select candidates through your company's social page.

An all-in-one recruitment management platform in the cloud
Learn more about Zoho Recruit
Conclusion
According to a Bersin study, the HR solutions market today is worth more than 14 billion dollars, and 3 billion dollars for Applicant Tracking Systems (ATS) solutions alone.
As we have seen above, effective talent management software support is very dynamic and innovative: it not only allows you to improve your productivity but also to attract the talent that will accelerate your company's growth.
The non-exhaustive selection of recruitment tools in this article shows that there are two categories of recruitment software: specialized tools (offer distribution, ATS) and general HR software with recruitment functions. It should also be noted that the tool can be designed for certain types of activities requiring a specific recruitment process, such as the CodinGame platform, dedicated to the recruitment of developers. In general, specialized tools tend to be more innovative and generalist software more structuring.
Are you ready to recruit the perfect candidates for your company?

Best tools for you