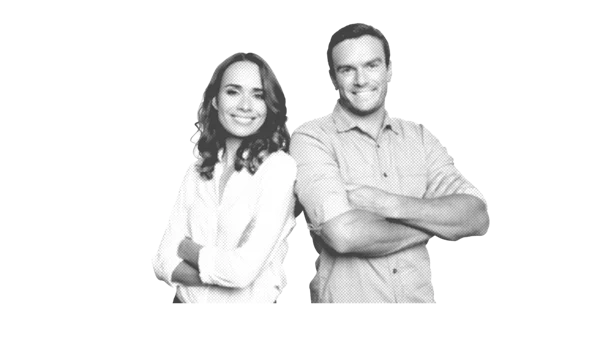 How a Collaborative Project Can Help You Grow Your Business
Have you ever wondered if there was a way to get the most out of the information you are putting into a project? Well, there certainly is! Leading a collaborative project with others can bring in more information as well as better information or insights than you might have found yourself. A single individual does not know everything, which is why bringing in others with diverse background knowledge to contribute their ideas can offer different perspectives to your overall project.
For this specific purpose, we will explain what collaborative project management is and how you can benefit from using it.
What is a Collaborative Project?
Collaborative Project Management focuses on the idea of teams having the responsibility for the planning, control, monitoring and coordination of the projects they are involved in to ensure the success of these projects.
A collaborative project is a project that engages all team members. This means that all work is open and transparent, with everyone being able to contribute their ideas on every aspect of the project. Each person has the opportunity to be heard, whether their ideas are accepted or not. The idea is that there are no boundaries when it comes to offering insight, as all ideas will be discussed in depth, no matter how wild they may be.
The Difference Between Collaborative Project Management and Traditional Project Management
The main difference between the two is that collaborative project management concentrates on a team framework where the team is responsible for managing the project, whereas in traditional project management, the project manager is solely responsible for managing the team.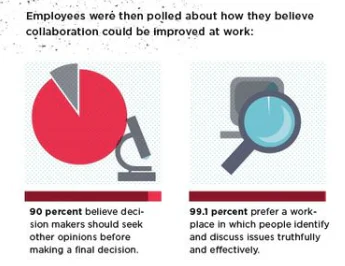 Traditionally, a project manager is the one who comes up with the ideas on the project where they then meet with the team to inform and assign tasks. At that point, the project manager will be responsible for ensuring that the team remains on track so the project can be completed on schedule. In this context, there is no collaboration between team members, making task management more challenging for a team.
What Makes Collaborative Projects Efficient?
The goal of collaborating is to gather the right people to achieve a common objective. Through collaborative project management, new tools have been designed to manage this situation as technology has enabled teams to work more efficiently together to achieve optimal performance in an enterprise.
💡 To collaborate efficiently, a team must be composed of a variety of professional backgrounds where they can integrate their skills and expertise. This gives the project multiple insights all in one place, creating greater workflows.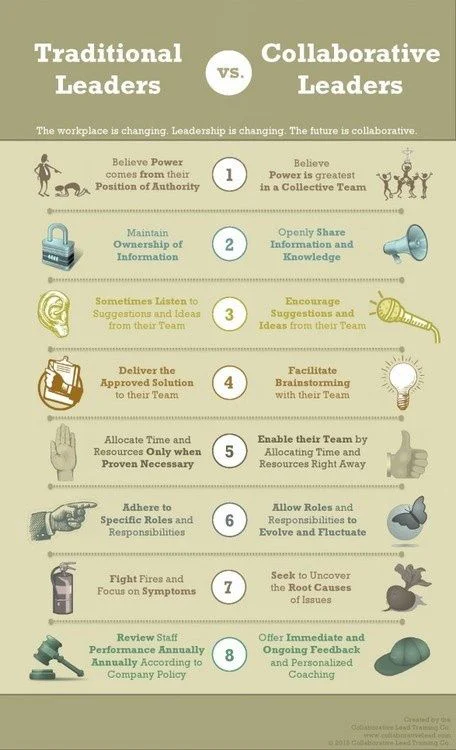 The Benefits of Using a Collaborative Tool
As technology has evolved, it has changed the mindset of companies. Rapid changes in the market demand a faster response to product and service development. Companies are continuously seeking ways to stay relevant in their industry. They understand that adapting to these changes is important to achieve effective results and a more comfortable work environment. Some of the reasons we may need these tools include:
Effective collaboration requires selecting the most appropriate business software as not all software has collaborative capabilities.
Traditional tools, such as spreadsheets, word processors or PowerPoint do not allow you to work simultaneously on a shared document.
Regardless of whether the software is running on a local network, the read/write settings typically limits access for making entries to only one person at a time.
It is then impossible to interact or brainstorm because you must wait until there is no one working on that specific document or you may need to save a copy of it and work on your own platform.
As companies grow, teams can be dispersed in various locations, which can make collaboration difficult. These people may have a distinct set of skills, as they may be in another department or simply have different experiences. That said, it can be very useful to have a team of people with diverse backgrounds, but it can also be very difficult to organize without the use of collaboration tools. These tools can gather a team that may not necessarily be located in the same office or even in the same country. Some of these project management tools can include messaging features such as Instant Messaging or video conferencing allowing colleagues to chat instantly no matter their location.

Technology enables individuals to work together through the integration of the many collaboration software programs that are available online. These collaboration tools enable effective communication not only within a team, but also between different departments and improves the efficiency of work as the flow of information and ideas is transmitted across the entire company.
Who Does it Benefit?
These collaborative tools have been innovated for businesses of all sizes:
SMB's
Freelance
Non-profit organizations
Large companies
They can all benefit from collaborative software programs. In these companies there are many areas that need a tool to manage the workflow of an entire organization.These tools are of a particular benefit to employees, partners, investors and customers as they support the many key processes of a company.
Collaborative Project Software
Online collaborative project tools allow employees to work together in one place. Centralize and update your documents, tasks, calendars and discussions in real time and have access on the move to your stored data. This will provide your team with the tools to achieve the desired objective in an efficient and collaborative manner.
The range of collaboration software is increasing rapidly and so is the difficulty of choosing the right solution. Compare features, advantages and disadvantages to ensure that you can identify the most appropriate software for your business.
Discover these collaboration software solutions below and explore more on appvizer.com:
Wrike
Wrike is a web-based online collaborative project management software that replaces the messaging platform you use. Wrike assists you in structuring teams as well as scheduling work and activities to improve efficiency.
Advanced work management software allows you to streamline workflow, increase clarity and improve the process of planning. Some of the other features include:
Real-time status updates show changes made at the time they occurred,
Cross-team collaboration makes it possible for team members to work simultaneously,
Resource and workload management enables the storage and management of all work related information,
Gantt charts provide team members with time tracking features to ensure that there are no delays.
Proggio
Proggio is a project management software solution designed for people who work together to achieve a high level of performance. Using a dynamic project map rather than a Gantt chart, Proggio offers a timeline with astounding visuals and clarity.
Proggio is a collaboration solution using graphical tools for planning, scheduling, coordination and more. Some of the other features include:
Multi-view workflow management solution - allows you to confidently complete work on time,
Automatic update of the project portfolio view with a comprehensive display,
A project plan that can be viewed on a mobile device,
The integration of Jira links the entire organization.
Wimi
Wimi is a project management tool that helps keep your team organized and more efficient. Wimi is more than a typical project management software, it allows people to track what they work on. With email and messaging services, files & drives, tasks, calendars and video conferencing, Wimi enables the entire team to collaborate seamlessly as well as work more intelligently on projects. Through Wimi's advanced user rights policy, it is also possible to provide customers with access to specific data and share it as well.
Wimi allows you to organize tasks and teams, effectively collaborate with others, and ensure that all your information is in one place. Some of the other features include:
Strong collaboration in a team environment with full and comprehensive workspaces,
Use the Wimi Drive to synchronize files and folders on your desktop, on or offline,
No limit to the number of guests you wish to invite,
Discussions, files, tasks and events are indexed automatically so that you can keep the information readily available when you need it.
There are many more tools available to help you optimize your company's organization: check these out in our online software guide.
Final Tips to Make Your Projects Successful
Place new projects in your collaboration tool. This ensures that all work-related threads are held in a central location.
Most collaborative tools have a way to ask colleagues for their feedback by tagging them on the collaboration platform. Use this to gather additional strategic insights on the tasks you are working on.
There is no effective collaboration when you are too overwhelmed by your workload. Use the collaboration software to make sure that the tasks are equally distributed across all team members.

Best tools for you