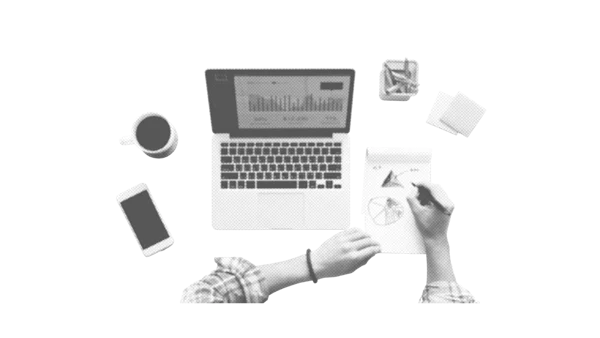 Portfolio Management Process: Manage your Projects Strategically!
The Portfolio Management Process or Project Portfolio Management (PPM), is a more complex concept than simply managing a project. In fact, it includes a higher level of risk management and involves your organization's strategy in a comprehensive way.
The essence of PPM is the analysis and optimization of the processes, methods and techniques used to manage projects within the portfolio.
To perform this balancing act, project managers must choose which projects to prioritize, must allocate resources efficiently, and monitor the performance of different teams.
How about you, are you ready to make the best strategic decisions? Let's see this!
What is a portfolio management process?
Definition
The larger your organization is, the more numerous and complex projects you will have. A portfolio management process, therefore, refers to the information associated with all these projects, such as resources or budgets allocated.
But as the number of projects multiplies, both externally and internally, the difficulty in managing them and maintaining an overview increases.
This is where Project Portfolio Management, a true governance tool, comes in. Managing a client's portfolio of assets, managing your own projects… This tool has many resources to help you improve your process!
What activities does it involve?
All activities related to portfolio management are directed by the PMO, an acronym that designates both:
a department: the project management office,
and a function: the project management officer.
What is the exact nature of the activities in question?
Project monitoring. Portfolio management requires alignment with the company's vision and strategy. This is why project monitoring consists, together with management, of arbitrating priorities and planning the various projects: what should be carried out first and why?
Project portfolio management. It consists of checking :

the performance of the various projects,
their status in terms of time, resource and cost control.
☝️ All this information must be transmitted to the management by means of regular reporting.
Project management support. The PMO supports project managers and teams in the proper execution of their missions. To do this, they establish common processes and guidelines in order to:

standardize practices as much as possible,
instill a strong project culture within the organization.
☝️ The support functions also imply setting up specific software and ensuring their adoption by the employees.
Taking charge of projects. Finally, the portfolio management officer contributes to the operational management of the project itself. For example, sometimes they take on the role of project manager for a specific project.
Goals and challenges
A portfolio management process collects all project-related data. For example, it collects:
human and financial resources,
schedules,
risks,
benefits,
the type and nature of the project, etc.
Therefore, the PPM provides an overview of all projects in order to:
identify and evaluate each project to establish priorities,
set a deadline for certain projects,
synthesize and consolidate information across projects to facilitate decision-making and improve ROI (Return on Investment),
ensure that each project remains aligned with the overall business strategy,
optimize resource allocation,
improve the dialogue between the different actors in project management, etc.
Ultimately, PPM provides answers to improve the performance of the company's overall strategy, thanks to a relevant prioritization and management of all its projects.
Portfolio, program, project: what are the differences?
Portfolio, program and project are three concepts to be distinguished. Projects should not be confused with subprojects and project portfolios.
A project is a set of coordinated and controlled activities with start and end dates, undertaken with the goal of achieving an objective in accordance with specific requirements.
A program is a group of related projects. They are managed in a coordinated manner to minimize risks and maximize benefits, rather than managing projects individually.
A portfolio is a set of programs and projects that are jointly managed to achieve overall strategic goals.
In summary, a portfolio management process requires risk management and strategic management skills, while project management requires technical skills related specifically to the project under analysis.
Using the right tools
The effective implementation of a project portfolio requires the use of rigorous tools and processes for managing priorities. This avoids managing by eye, losing information, wasting resources, overspending budgets without any interesting ROI, etc.
Also, it is essential to make it easier to publish your reports and information summaries to make the right decisions.
Appvizer comes to your rescue by reminding you of the importance of a detailed roadmap and PPM software tailored to your needs.
Project roadmap as a monitoring tool
Using relevant and adapted tools supports the proper management of your project portfolios.
The roadmap is one of them.
Indeed, it offers a visualization of all projects: their progress, resources allocated and used, anticipated and new needs, constraints and risks, etc. The value of a roadmap is high because it shows the steps to follow over time.
It also allows you to measure the profitability of each project. Each project remains individually managed. But the difference lies in the overall consideration of the company's risk and investment for all projects.
Finally, this support tool facilitates the standardization of internal project management processes. With better project tracking, decision-making becomes easier, faster, and most importantly, more relevant and accurate.
☝️ You must remember, however, that there is no standard roadmap. The one you build will be tailored to the nature of your activities and the indicators you select in relation to your goals.
Example of a resource roadmap: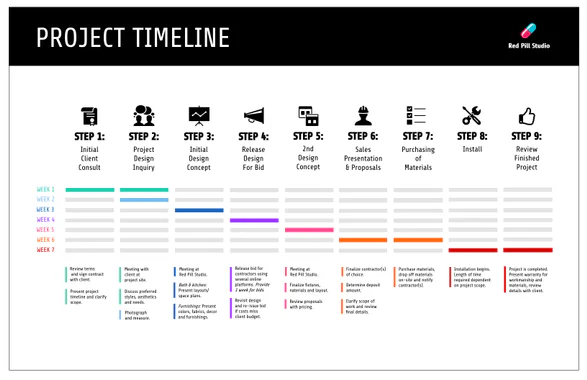 Portfolio management for all types of companies
As you can see, after the era of project management comes the era of project portfolio management.
There are several elements to take into account such as the capital market, the risk from investing individual security managing the incomes, the stocks or even investors. The portfolio management process is a massive subject that you should dedicate special time to it.
Although it is still mainly the prerogative of large companies, small organizations have everything to gain by adopting these new practices.
Indeed, a company would gain:
the centralization of the management of its projects under one authority,
the diffusion of common practices,
and the intelligent prioritization of actions to be taken.
Ultimately, it ensures that each organization can deploy its activities efficiently and rationally, which is a guarantee of growth!
Best tools for you