What exactly is Moosend?
Tired of long and not-so-interesting emails? You want to improve your emails and give a real great first glimpse? Well Moosend might be the solution to your problems!
Moosend will easily manage multiple email campaigns and mailing lists.
How will Moosend change my emailing processes?
This is a good question! And to answer it, we will detail few features that Moosend will give you.
Upgrading your marketing campaigns: intelligent emailing automation and high customization of tags, landing pages and even forms for your subscription.
Several free newsletter templates designed to help you and reduce the time you will spend on it.
With its intelligent marketing automation and website tracking, Moosend will allow your company to improve your performance and reach new goals.
If you are interested in trying this solution, a free version does exist. What are you waiting for?
Editor: Moosend
Moosend demo and screenshots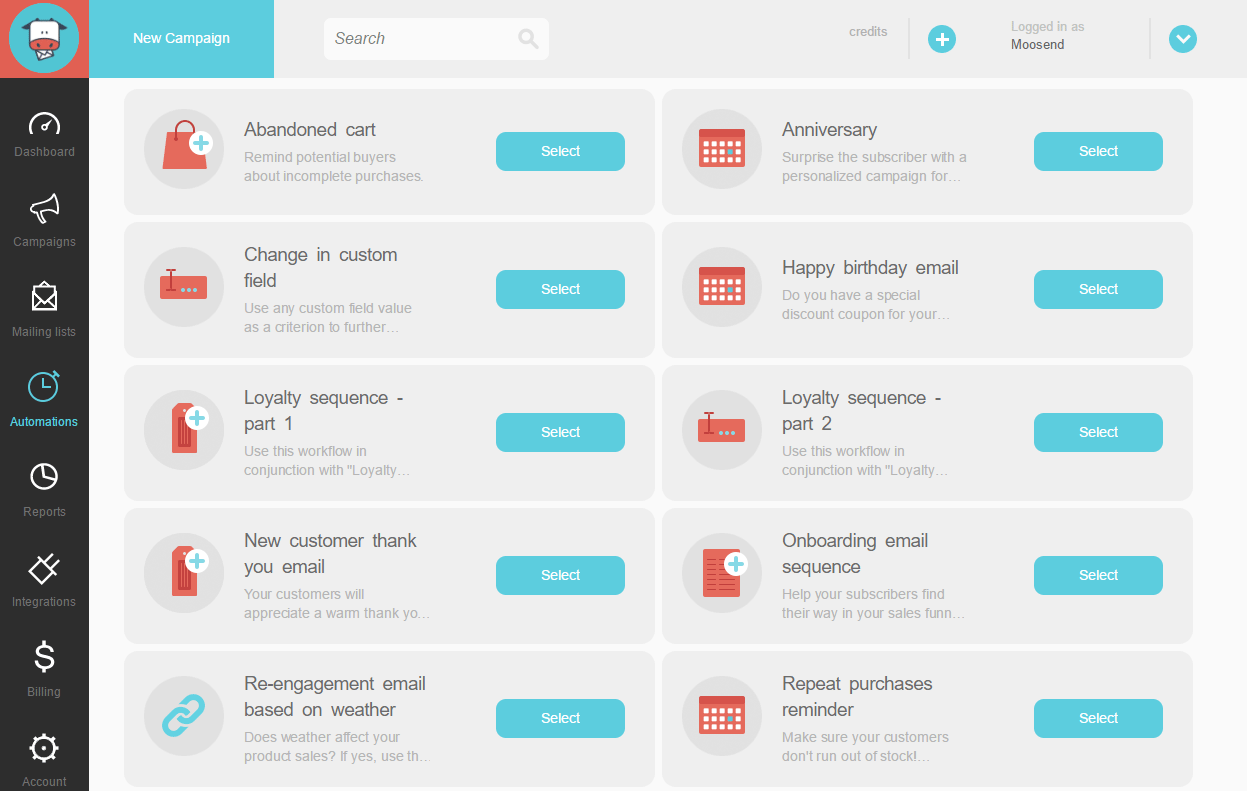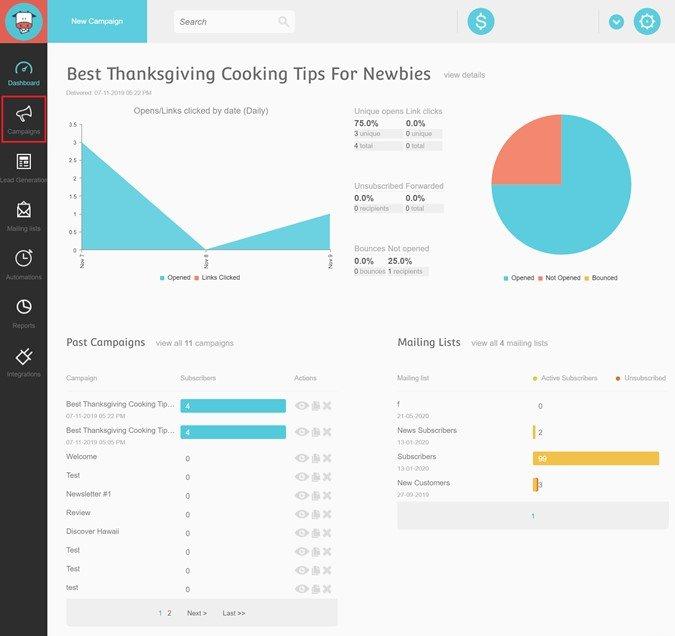 Moosend customers
No customer reference