Wisembly
Presentation of Wisembly
Best For
Today we support more than 400 clients who use us on their seminars, conferences, workshops and trainings to generate more engagement and be more productive.
Product Details
Seminars, conferences, workshops... Thanks to a reliable and secure collaborative solution, that combines a wide range of interactive features with video tools, you can reinvent your events and federate your teams wherever they are. Wisembly's mission: To help its clients to transform themselves, to meet differently, to collaborate differently by involving their teams more.
How does it work ?
1. Prepare
Create a customized platform for your event, upload your content (video, documents, questionnaires) and invite your participants. Schedule the speakers' presentations and the interactions (polls, brainstorms...).
2. Facilitate
During the event, both on-site and off-site participants collaborate simultaneously on the platform, via their laptop or smartphone. Participants' contributions are prioritized according to the audience's reactions (likes and comments). Your facilitator helps the process unfold smoothly. With the video control room, you handle the speakers and the broadcasting to your participants.
3. Analyze
Keep the platform running after the end of your event so that your participants can view replays and continue to interact. Retrieve, cross-reference, and leverage analytical data collected during interactions to facilitate synthesis and decision making.
Advantages of Wisembly
The simplicity of a one-stop-shop platform

A reliable and secure platform

Personalized support

Certifications:GDPR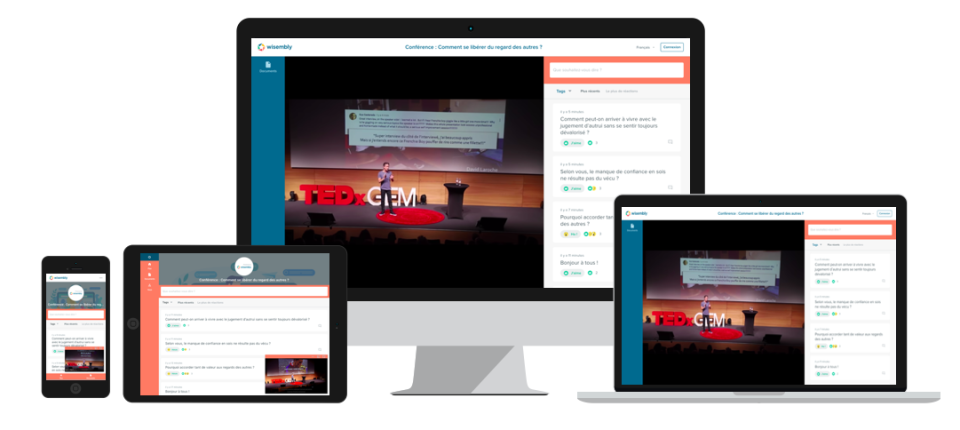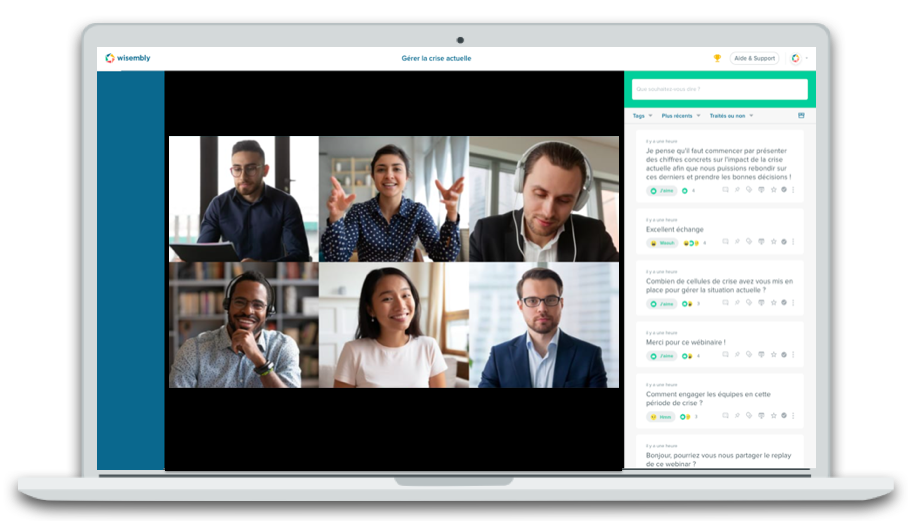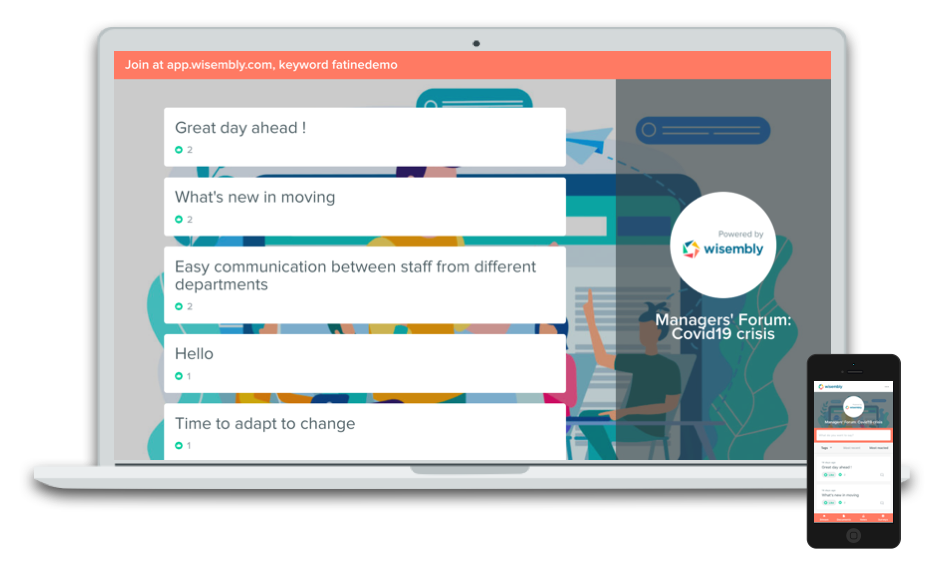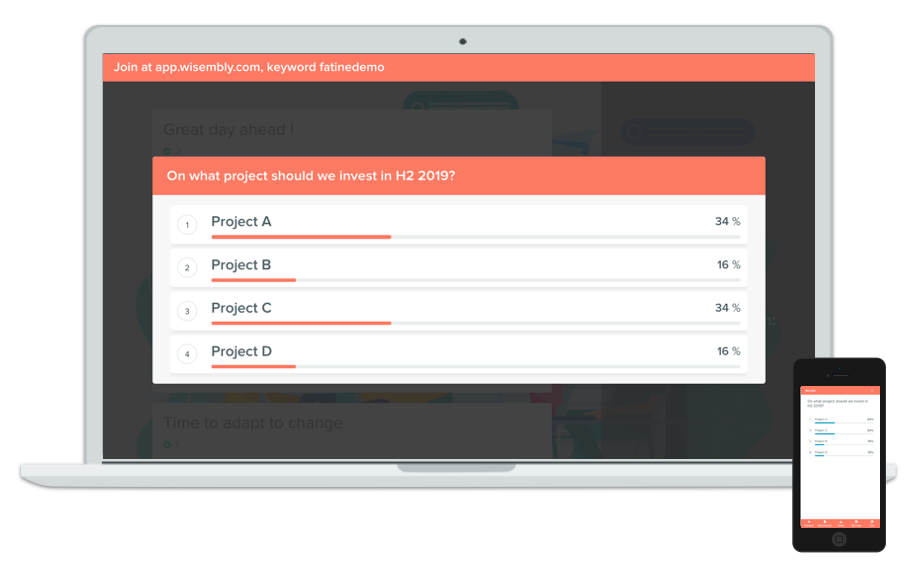 Prices and features of Wisembly
Application Customization
+ 52 other features
Application Customization
+ 52 other features
Application Customization
+ 52 other features
Customer reviews about Wisembly (0)
No reviews, be the first to submit yours.