BIC GRC: in summary
Better GRC management for companies in every industry
BIC GRC (Governance, Risk, Compliance) helps you to comply with laws and regulations in a process-oriented manner. Every company faces individual risks and compliance challenges. With BIC GRC, you can intelligently link the areas of governance, risk, and compliance and benefit from a holistic risk management. Automated workflows enable consistent adherence to the specified structures and ensure effective acceleration of processes.
The tool gives easy functionalities for the essential tasks of GRC management:
Registration of risks: recording, description and allocation of risks and process steps.
Registration of controls: Recording, description, and assignment of controls to the defined risks.
Test of design of risks and controls: Regular review of all risks and related controls.
Test of effectiveness of controls: Recording and evaluating the effectiveness of controls as a countermeasure to a selected risk
Action management: Central control of actions resulting from all the workflows mentioned above (e.g., if a control is no longer sufficient, corrective actions must be taken)
Policy management: Documents and guidelines are maintained and communicated to the employees concerned via review and approval workflows
By using BIC GRC, you can comply with regulations, accelerate processes, reduce costs, ensure audit-compliant documentation, and integrate a continuous improvement process.
Do not wait, try it now!
Its benefits
Documentation for audits and certifications in one click
Management of automated tasks and processes
Quick visualization of risks and controls
Certifications:ISO 27001, ISO 9001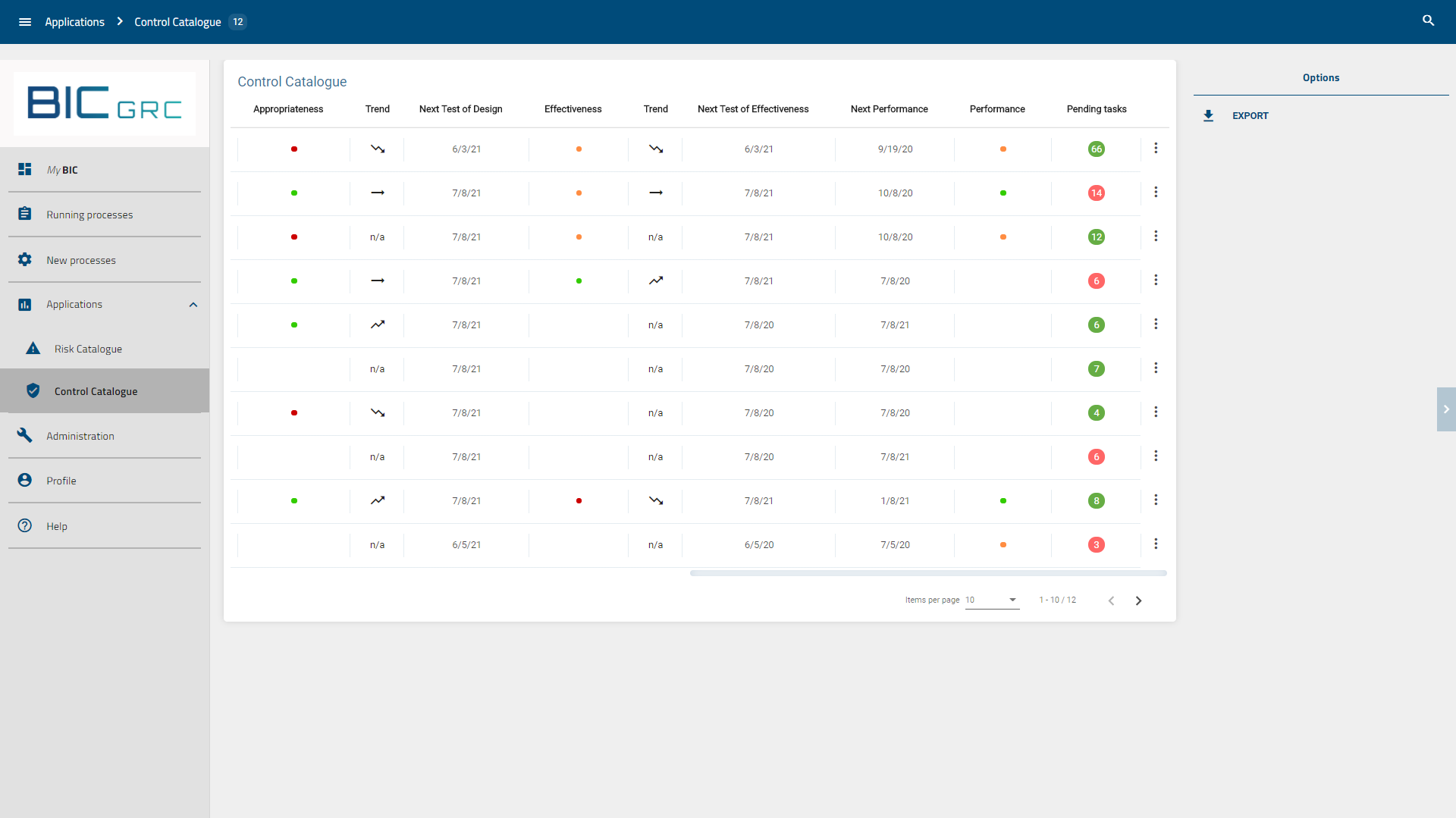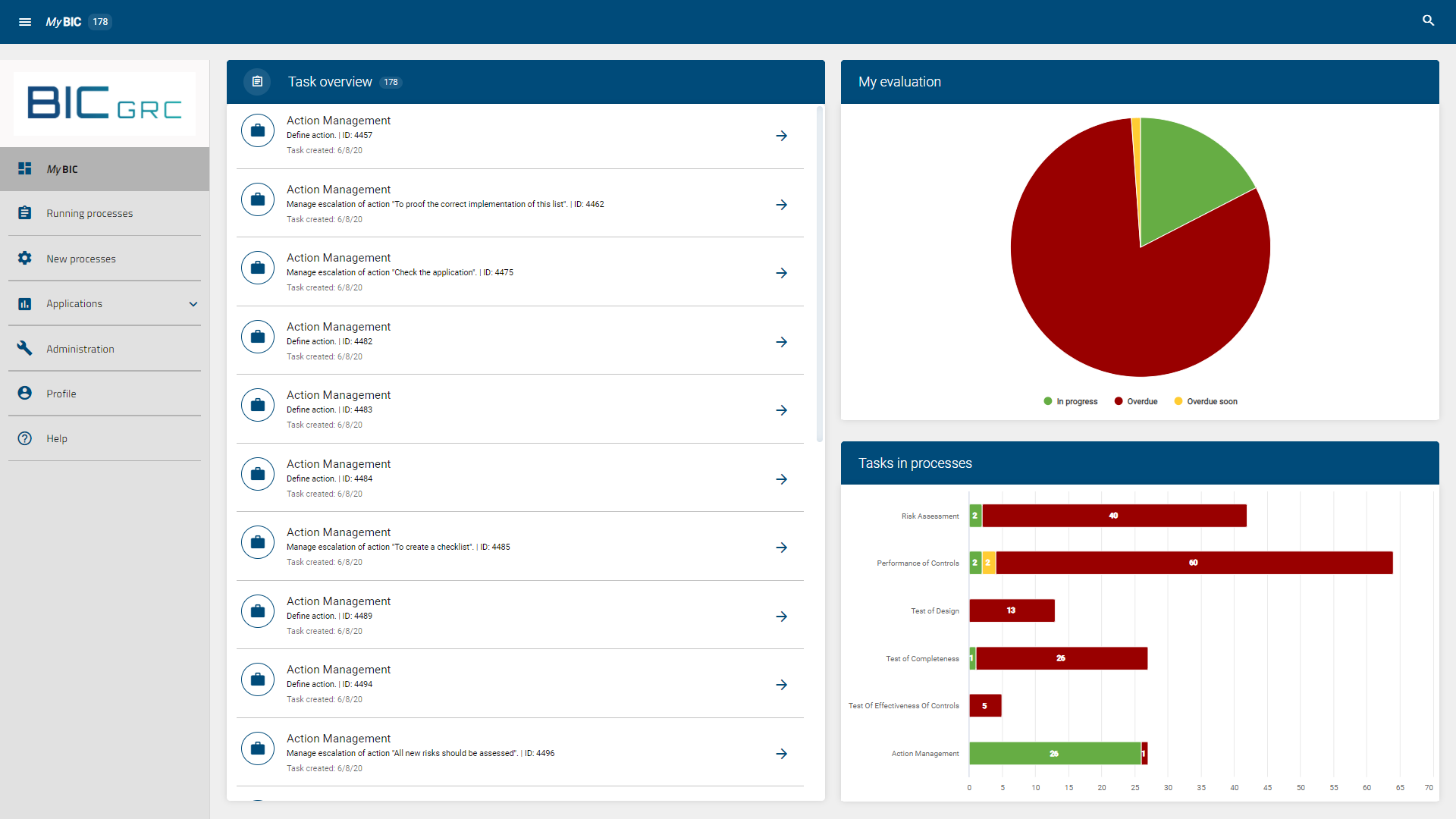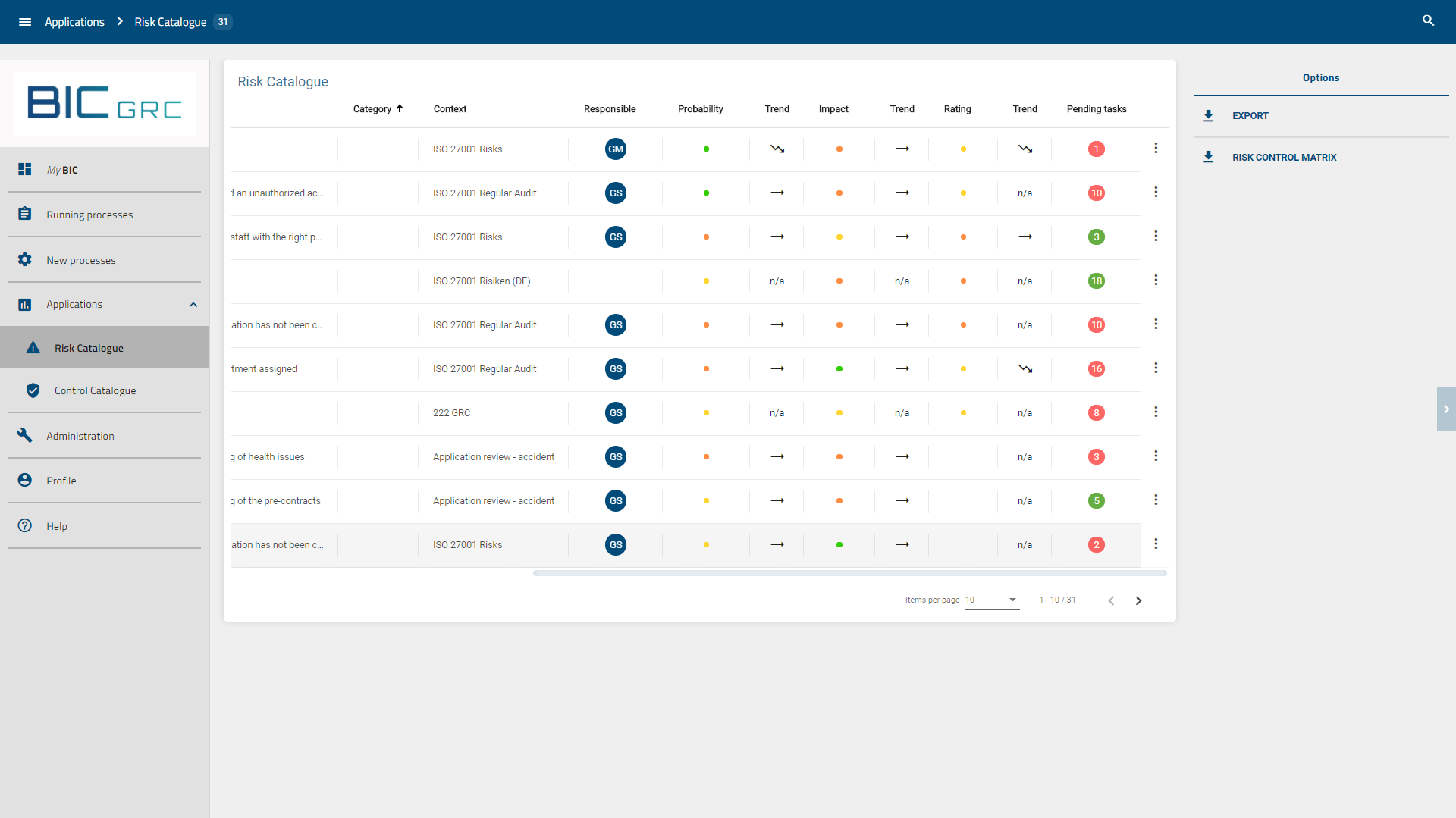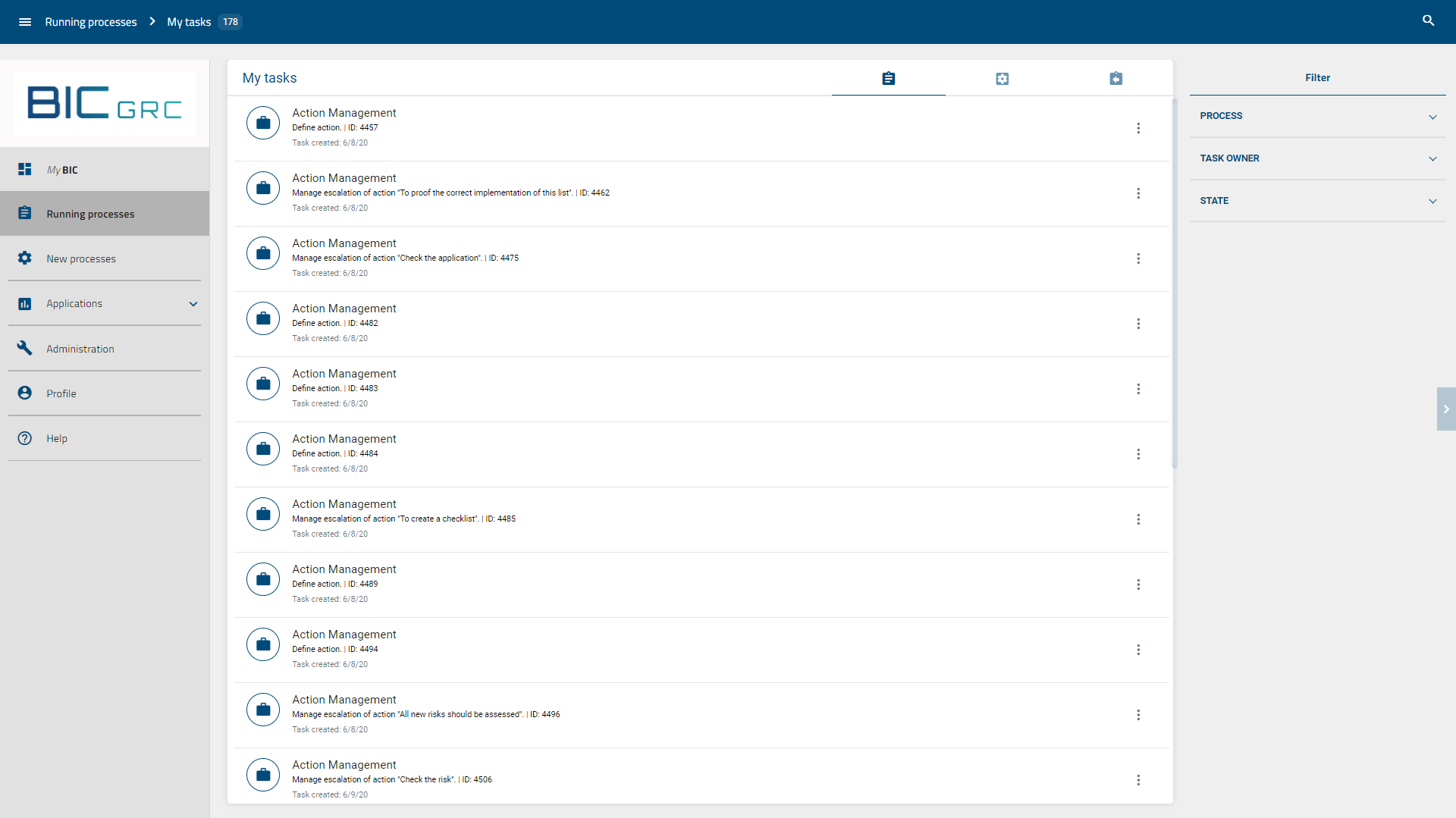 BIC GRC: its rates and features
Appvizer Community Reviews (0)
The reviews left on Appvizer are verified by our team to ensure the authenticity of their submitters.
No reviews, be the first to submit yours.