Wonscore from Wonderlic: in summary
Wonscore is a cloud-based HR recruitment software that is designed to help SMEs and large organizations evaluate candidates.
Wonscore assesses cognitive ability, motivation and personality, allowing you to make more informed hiring decisions, faster.
Alone, each test provides valuable insight into your candidates. In combination, they give you a comprehensive "whole person" view to identify the right fit for your job. Their tests are predictive, objective hiring tools that enhance any selection process.
Wonscore is also mobile-friendly, allowing you to start testing in minutes from any device.
Other features include:
Weighted score: provides an overall score, combining all assessment components, to prioritize your top candidates and screen out the least qualified applicants.
Job seeker ranking: gives an immediate view of where applicants rank to determine who you should focus on, and who should be screened-out.
Side-by-side candidate comparison: quickly compares up to four individuals from your shortlist, on the components that are most important to the needs of each job.
National average benchmarks: shows how your applicants' cognitive ability scores compare to national averages for each job.
Collaboration features: Easily empowers everyone in the hiring process - with shareable results and customized, role-based views. Available in multiple online and offline formats.
Onboarding guide: Sets new hires and their managers up for success with individualized onboarding guides.
Its benefits
Super friendly-user interface
Easy to learn and to master
A month free demo
Its disadvantages
Prebuilt job profiles are too strict about skills needed
Lack of automation in notification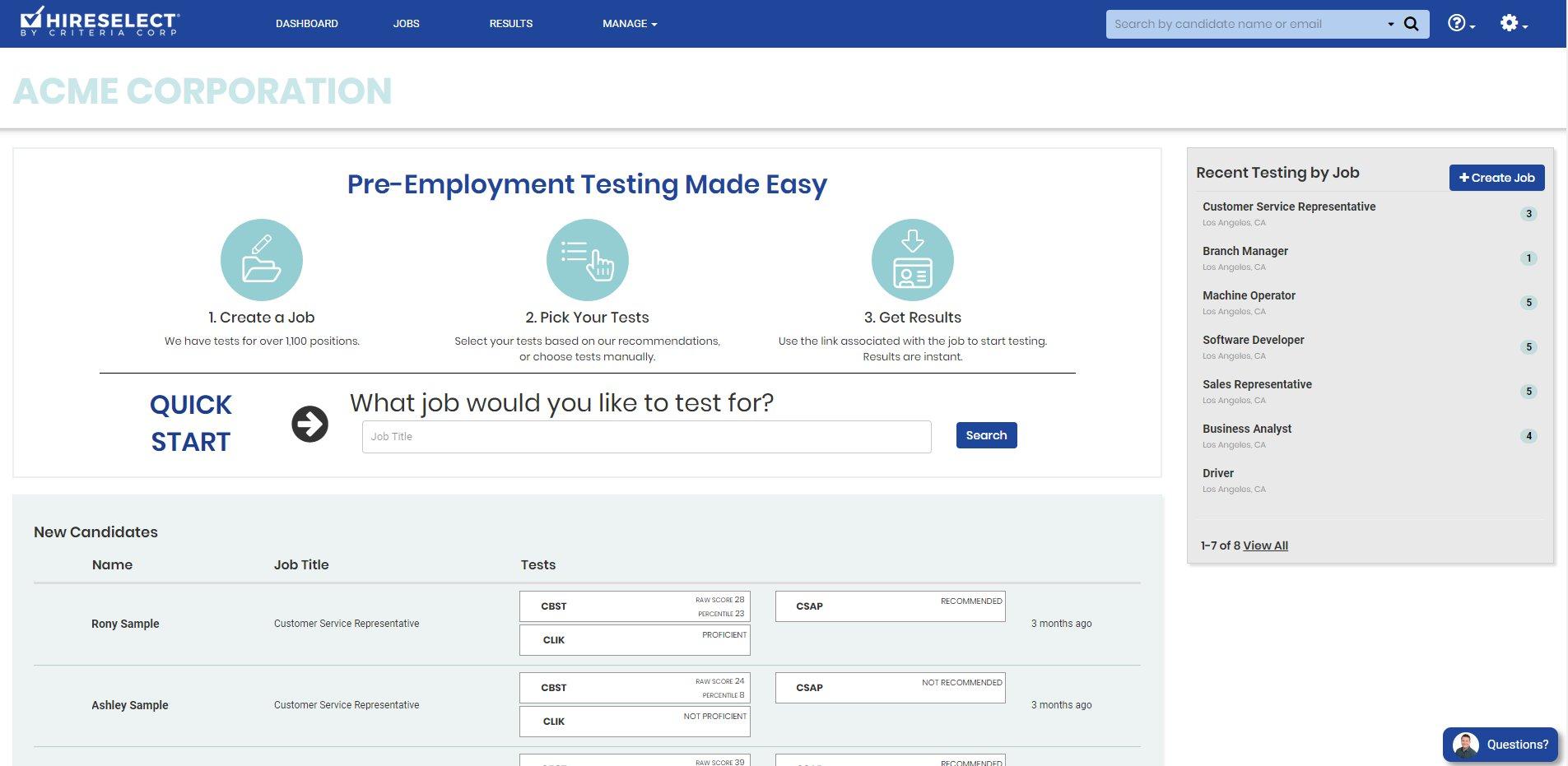 Wonscore from Wonderlic: its rates and features
| | |
| --- | --- |
| Security & Confidentiality | Security & Confidentiality |
| Secure Sockets Layer (SSL) | Secure Sockets Layer (SSL) |
Appvizer Community Reviews (0)
The reviews left on Appvizer are verified by our team to ensure the authenticity of their submitters.
No reviews, be the first to submit yours.