Zenefits: in summary
All about Zenefits
Developed by the company Zenefits, Zenefits is a software from the United States, where similar software programs are created. Zenefits has a rating of 4/5 and is very well known. It is frequently marketed at a price of $0.01/year so, if you are looking for a time tracking software, Zenefits is sure to satisfy your needs.
What are the advantages of Zenefits?
Needs, such as updates, support, so you can always benefit from the latest versions, will be managed by Zenefits, without you having to worry about it.
On Mac, Linux or Windows, Zenefits will be readily available through your browser. The software has no storage requirements, making it easy to use on a daily basis. The data is then stored on Zenefits.
Amongst various features provided by Zenefits, you can benefit from knowledge base (tutorials, demos), strict control of server access and online training (webinar), which is important for work management.
Our platform offers other scheduling programs, which you can discover in a few clicks by clicking on the Compare box at the top of this page.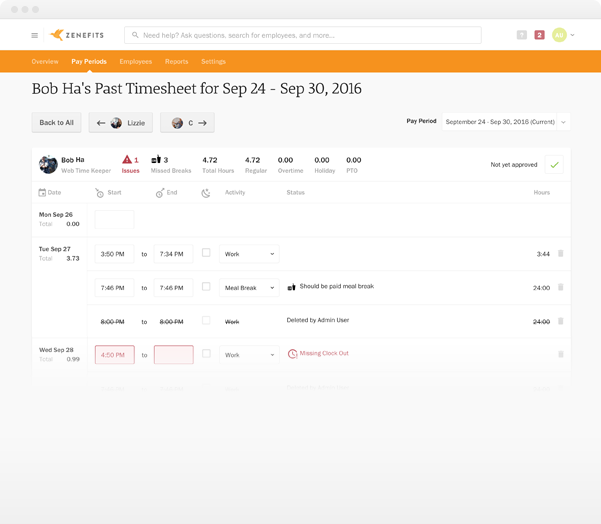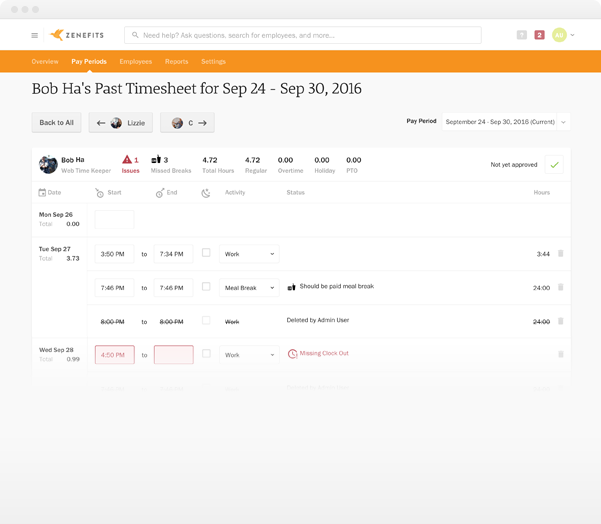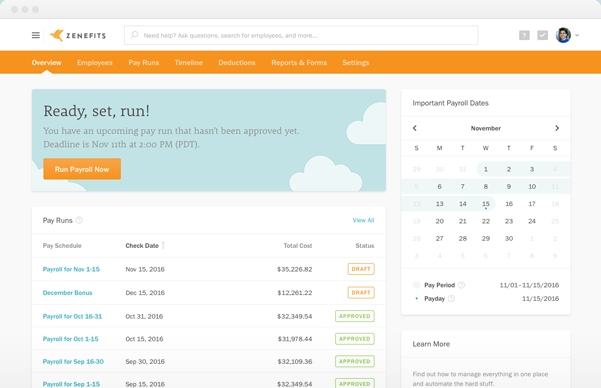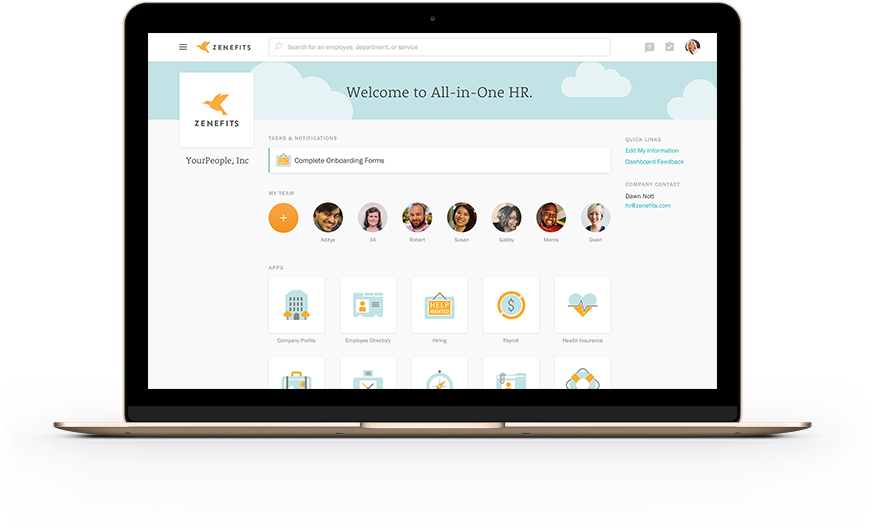 Zenefits: its rates and features
| | |
| --- | --- |
| Security & Confidentiality | Security & Confidentiality |
| Secure Sockets Layer (SSL) | Secure Sockets Layer (SSL) |
Appvizer Community Reviews (0)
The reviews left on Appvizer are verified by our team to ensure the authenticity of their submitters.
No reviews, be the first to submit yours.