ActiveCollab is an all-in-one time tracking, task management and invoicing tool. It's a powerful, yet easy-to-use solution that businesses can use to monitor their team's activity across multiple projects.
Why should you choose ActiveCollab?
With ActiveCollab, you will be able to track hours across all of your tasks and projects to manage your time more efficiently.
You can then generate reports and issue invoices based on time entries. Moreover, ActiveCollab's integrated online payment gateways will make billing your work a breeze.
What are ActiveCollab's features?
ActiveCollab's list of features include:
Project templates: create unlimited projects with reusable templates
Workload management: see task distribution across team members
Timesheets: get reports on all of the time records of your projects
Invoice management: manage estimates and create invoices
Expense tracking: get an overview of all expenses across projects
Editor: Active Collab
Strengths of ActiveCollab
ActiveCollab demo and screenshots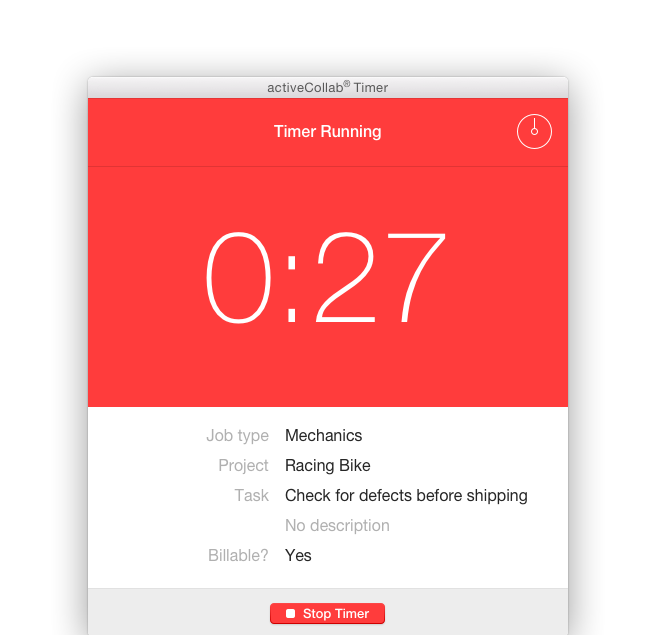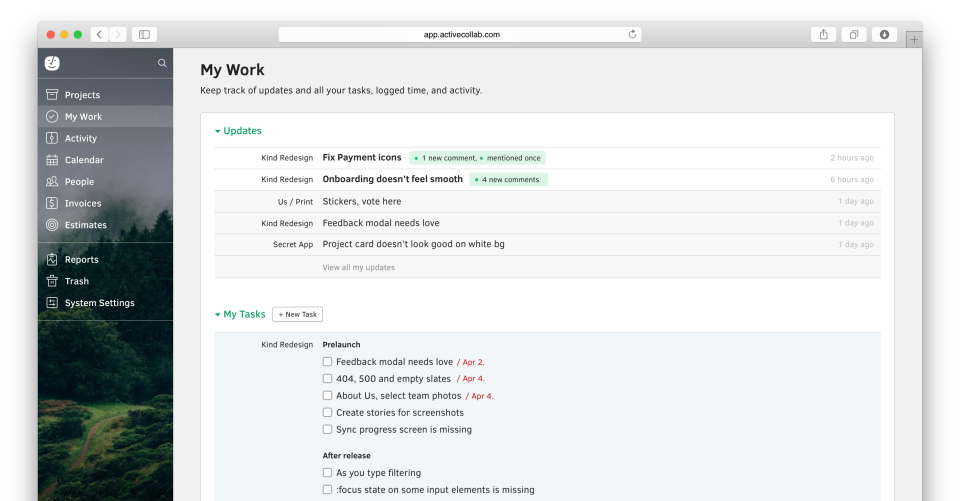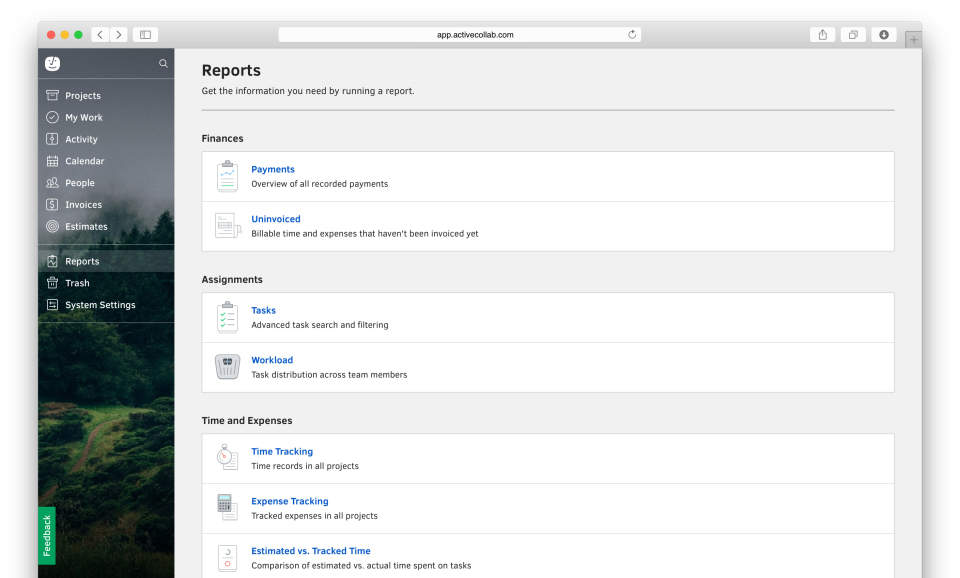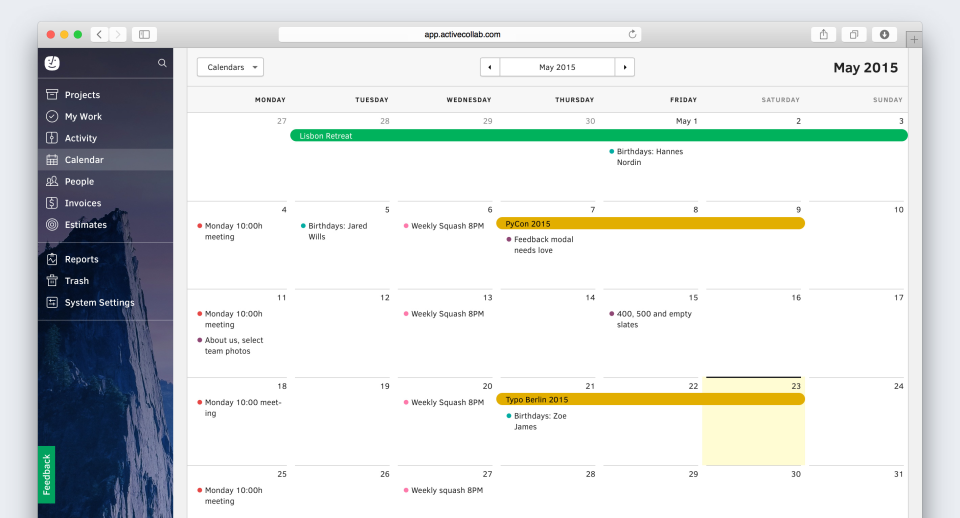 ActiveCollab customers
No customer reference